Research is an important part of moving with a family. Schools, catchment areas, parks, nurseries, there's so much more to think about on top of the usual moving house checklist. However, it's not as daunting as it seems. Edinburgh has a lot to offer with brilliant schools and plenty of opportunities for some fun family days out. It can be the perfect place to call home, you just have to decide which specific area suits you best.
Before you go comparing removal companies in Edinburgh, it's a good idea to hunt around for the best place for you and your young family. From Morningside to Leith, there's a variety of cosy, child-friendly homes waiting to be found. To get you started, we've suggested a list of the best areas of Edinburgh for young families and why they're such desirable places. Have a browse and see if you can find the perfect soon-to-be home for you.

1. Stockbridge
Stockbridge has previously been named as the best place to live in Scotland, solidifying our decision to place it as our number one area to live in Edinburgh. With beautiful Georgian homes and Victorian cottages, there's plenty for you and your family to choose from. The Stockbridge Market supports a healthy living lifestyle and a strong sense of community with local produce up for sale (the kids, especially, may be interested in meeting The Marshmallow Lady).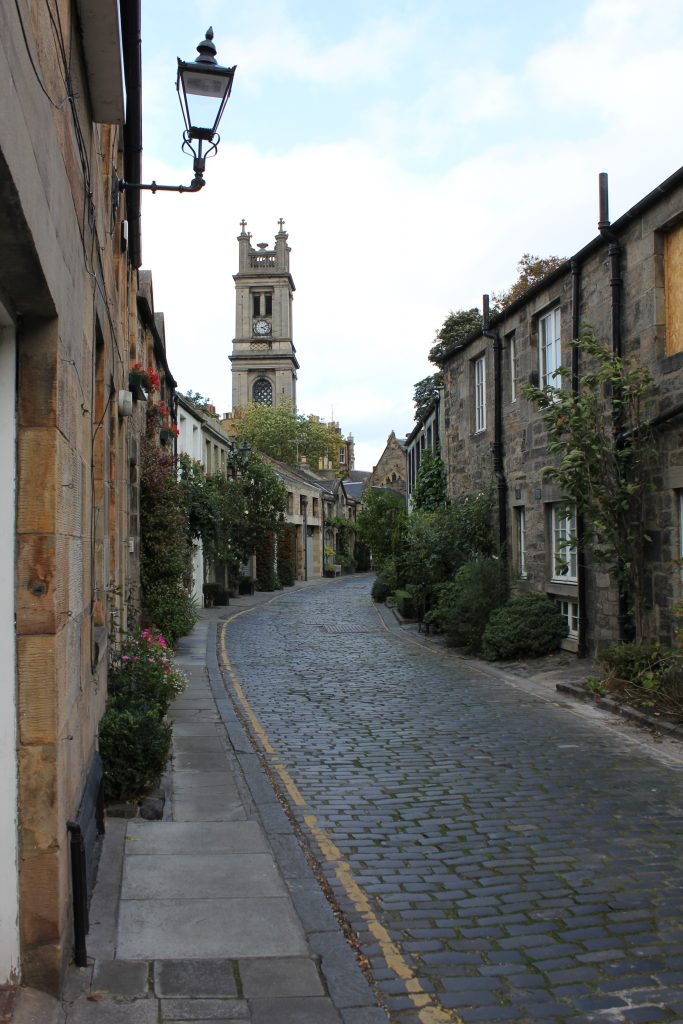 With picturesque cobbled streets and unique local stores, it's an adventure every time you step outside. Stockbridge Primary School is a highly accredited school, scoring above average in many of its results. The village atmosphere is perfect for any young family looking for a quiet, green area to call home whilst also being within walking distance from the city. Fun fact: Stockbridge was once the home to the original Mrs Doubtfire, so of course it's the perfect place for families!

2. Morningside
Morningside also featured on the list of the best places to live in Scotland, making it a great contender. With house prices averaging at around £350,000, it may seem pricey at first but there are hidden gems to be found within your price range. It's well known for its variety of charity shops, cafe culture and the famous Pizza Mile. There's plenty for you and your family to explore whilst you gorge yourself on the delicious types of pizzas available.

From St Peters R C Primary School to James Gillespie's High School, there are plenty of well-respected schools for all ages in Morningside. James Gillespie's High School is actually ranked as one of the top three state secondary schools in Edinburgh.

3. Colinton
Colinton has an abundance of green spaces and outdoor parks, perfect for the young and active family. With a range of local shops, bars and pubs, the community is thriving making it a happy and peaceful place to live whilst also still being within a short distance from Edinburgh city. There are large and extravagant homes to choose from as well as the usual semi-detached properties for the families who are still growing.

There are a variety of well-respected schools within the area, some having been refurbished in the last few years. School's like Colinton Primary School often take part in fundraising events, getting the students involved with fun things like going wild for the WWF proving that, even in school, your children will never be bored in Colinton.

4. Corstorphine
Next on our list is Corstorphine which is only a 15-minute drive from both the city centre and the airport, proving that commuting is made easy when living here. There's a wide range of good schools to attend as well as a variety of sports facilities and leisure centres to explore on days off. Corstorphine is also the home of the beloved Edinburgh Zoo, ensuring plenty of family days out.

It offers a highly relaxed lifestyle with open spaces and beautiful walks whilst also being within a short distance from the main city. There are plenty of gorgeous modern houses to view that are perfect for growing families.

5. Cramond
Next on our list of the best areas of Edinburgh is the former fishing village of Cramond. Situated in the suburbs of Edinburgh, you're within walking distance of both city life and the beautiful beach nearby. Just think of the fun family walks and bike rides you could have by the seaside. There are so many desirable houses to choose from like modern homes by the wharf and older, traditional properties containing their original charm.

For a fairy-tale atmosphere, you could stroll by the beautiful pink granite sculptures whilst watching the spectacular Scottish sky at dusk. There are so many things to see and do, you and the family will be endlessly entertained. The schools in the area are highly rated with the local primary school rated as 'Good' by Ofsted. Also, for older children, The Royal High School is one of the oldest and most prestigious state schools in Scotland.

6. Leith
If you're looking for a vibrant community with affordable homes then Leith is the place to be. With beautiful open spaces for a breath of fresh air and quirky dockside restaurants and shops, you get the best of both worlds. From the Leith Festival to the amazing traditional sweet shop that is Candersons, you and your family will have many adventures to pass the time.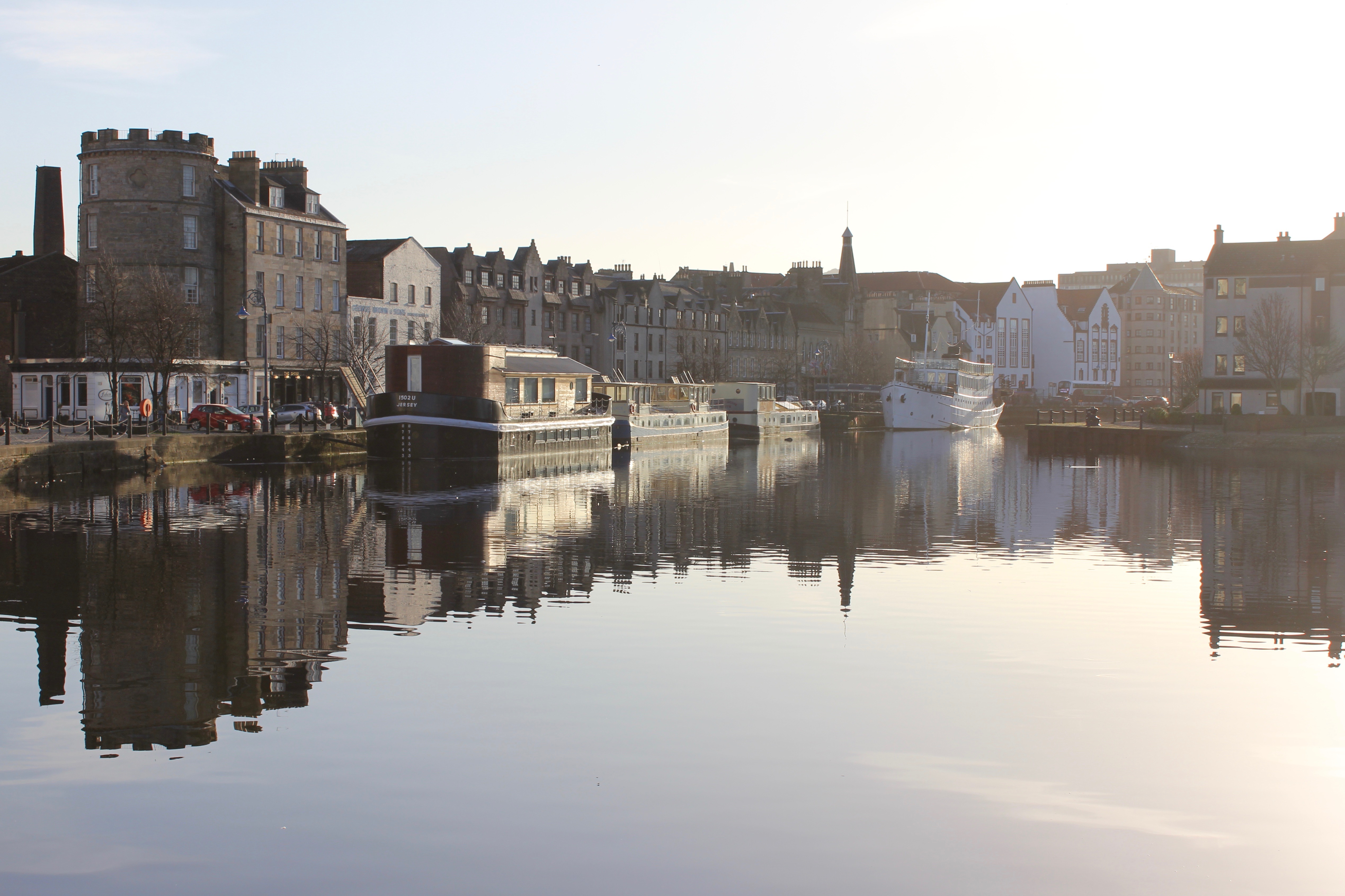 There are a variety of properties to explore, from sandstone villas to modern townhouses meaning, there's plenty to choose from to find your own perfect family home. St Peters R C Primary School, Fettes College and Leith Academy are just some of the excellent schools within the area that offer a broad curriculum and great student care.

7. New Town
One of the central areas of Edinburgh, New Town is perfect for those who love to be in the middle of everything. From exotic bistros and restaurants to quirky independent stores, there's a lot to explore when living here. There are so many things to do with the kids in Edinburgh and they'll all be right on your doorstep in New Town. It's one of the most popular residential areas of Edinburgh with beautiful Georgian architecture and spacious period flats.

There's so much to see and do in New Town from the International Festival to the Scottish Opera, making it the perfect place for families who love to embrace local culture. Look no further for your dream home as Edinburgh has it all.
P.S. This is a Collaborative Post with Compare My Move – we're really grateful for their support!