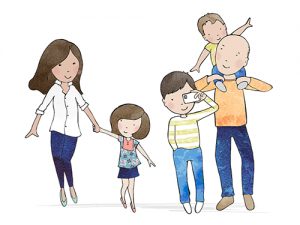 I'm Laura Crichton – a full-time working Mum, wife, and Mum to three fantastic kids.
I was born in London in 1985, and moved to a small seaside town in Sussex at the age of two. After graduating from the University of Aberdeen in 2007, I moved to Edinburgh to train as a teacher. After completing my probationer year, I got a full-time position at an all-boys school teaching Religious, Moral and Philosophical Studies. Alongside my teaching responsibilities I coach debating and am an Officer in the Combined Cadet Force.
I was lucky enough to meet my (now) husband – Mike –  shortly after starting at the school, and now several years later we now live in the beautiful city of Edinburgh with our children, Katie and Thomas and step-son, Ben.
Edinburgh Life with Kids was started whilst I was on maternity leave as a hobby and things have slowly grown from there…
---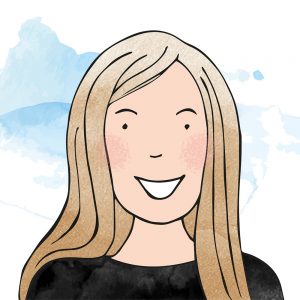 Kate Gillies – Columnist/Senior Editor
I'm Kate. I live in north Edinburgh, a stone's throw away from Laura, with my super-hero husband and our two incredible daughters.
By day I'm a solicitor working in a professional support lawyer role. I write legal content in my firm's business development team three days a week. It's my dream job!
I make time to run when I can and I'm a huge advocate of parkrun. I also play ice hockey with the Caledonia Steel Queens ice hockey team. I've played ice and roller hockey on and off for over 20 years and still love the rush of skating fast and the thrill of scoring for my team.
Beyond that, I love my family, my friends, snowboarding, hill walking, reading, coffee, theatre and parties (my FOMO is strong). I see my family and drink coffee daily but time to spend on all those other things seems to be at a premium these days!
---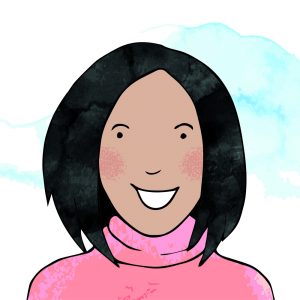 Caroline Phipps-Urch – Wellbeing Columnist
Hello I'm Caroline (aka The Yoga Crow). A yoga teacher, mum of three boys, and wife to a scotsman who thinks he's Bear Grylls.
Born and bred a Londoner I graduated from the London College of Fashion in 1998 and worked with Mary Portas for two years. She supported me when I landed a Fashion Assistant position at GQ magazine (I had always wanted to be a stylist) and I went on to be a stylist at Woman's Journal. I worked as a freelance stylist and features writer after I moved to Edinburgh in 2002 (after meeting my future husband).
Three boys in four years meant I needed a career change. My love of yoga, born in my early twenties, meant it became the obvious choice. I now teach children and adults from my studio in Bruntsfield as well as teaching in schools and at events.
If I'm not on my yoga mat or planning a class, you find me socialising with friends, at the theatre or reading.
A mutual friend introduced me to Laura, the brains behind Edinburgh Life with Kids, and from that first meeting we hit it off. I'm thrilled to be writing again as I thought my magazine days were behind me.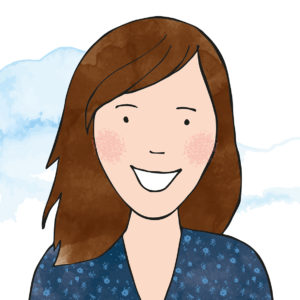 Emily Thomas – Columnist and Videographer
Hi, I'm Emily – Mum to the most wonderful little girl Wren, who is all about play-parks and splashing in puddles! I have lived in Edinburgh for most of my life, but have just recently moved back after spending a year in Manhattan, NYC.

To document my time as an expat Mum, I started the 'wrenyc' Instagram page, but 2020 had different plans! I am a trained primary school teacher (best job in the world!) on a career break, and ended up posting daily play activities as well as any days out that we were allowed.

My husband and I document our weekend adventures over on the 'wrenyc' YouTube channel. We explore different parts of the city, show off the best coffee on offer, and give it a toddler-friendly rating.

Having Wren and a lot of free time has made me fall in love with Edinburgh again, and I cannot wait to share our adventures with the Edinburgh With Kids community. We truly believe it's one of the most amazing cities for families in the world!
---

Aleksandra J. Hannah (Aleks) – Interiors Columnist
Also mum to a super-hero obsessed 4 year old. When not chasing baddies (as a sidekick) I'm an Interior Designer. My background is in retail styling and visual merchandising. I set up my brand
Skela Studio
because there was a lack of Interior Design jobs out there with flexible working hours. When I had my son I wanted to spend time with him and have a rewarding career at the same time. It was difficult to start with but now I am happy I made that leap. I see my child and my business steadily growing. I design different types of spaces: apartments, shops, boutique hotels, offices etc.
The most important thing for me when designing is to give the place a soul, style and a good atmosphere. I like to stay informed but I'm not driven by trends. I endeavour to create true living places: fluent, comfortable and timeless, places where people feel good. I strongly believe that we have to support the local businesses and I'm so glad to say that I've been working with few to improve their interiors.
Born in Macedonia, I've been based in Edinburgh for 18 years. I could't resist the charms of Edinburgh and my Scottish husband. I love yoga – I've been doing it for over 20 years and at one point I considered becoming a yoga teacher. Other things I try to find time for are: books, long walks, lazy lunches and dancing.
What?
Edinburgh with Kids is a magazine style lifestyle blog. Primarily for parents who are looking for fresh ideas – although we welcome everyone else too! The blog offers simple, honest, inspiring and down to earth advice.
---
WANT MORE? HERE'S WHAT YOU CAN DO NEXT…
AND here are my pretty social media channel icons which you can also click on to follow along:




---
GENERAL
I love hearing from readers. Please feel free to write to me, Laura, at edinburghlifewithkids@gmail.com.
ADVERTISING & COLLABORATIONS
I love working with brands and businesses and am happy to create partnerships of all shapes and sizes. You can check out my 'Work with me' page or please email edinburghlifewithkids@gmail.com for my media kit.