Step into the fantastical world of Mr Sleepybum at the Edinburgh Fringe and prepare for an unforgettable adventure that will leave you giggling and grinning from ear to ear. This whimsical show takes you on a hilarious and interactive journey through the bizarre realm of dreams, where reality and imagination collide in the most unexpected and entertaining ways.
We had picked this show as one of our 'top picks' ahead of the Fringe starting, so were excited to see if it lived up to expectation. Thankfully, Mr Sleepybum is a treat for both young and old, captivating the imaginations of little ones while also delighting the young at heart. This family-friendly show 'encourages' audience participation i.e. if you're an able-bodied adult and sitting near the front then expect to get involved! My kids found this exceptionally funny, as Kate whispered, "I can't believe grown-up men are doing that!"
The sheer silliness and creativity of Mr Sleepybum's dream world is a true highlight of this performance. As dreams come to life on stage, he brings the audience in to participate in a series of nonsensical scenarios, accompanied by basic yet effective props. 'The Box' is one of the smaller venues at the Assembly, but it works really well for this production – the show went at a fast paced so that little ones didn't lose focus and the giggles kept on coming.
The audience was a mixture of ages, but predominately younger kids. Whilst Thomas (aged 8) found it hilarious, Kate (almost 11) preferred some of the more 'grown up' shows we've seen. As an adult, I found it ridiculously silly and therefore joyfully entertaining – but also very relieved I was sat at the back and not called upon to be a shark!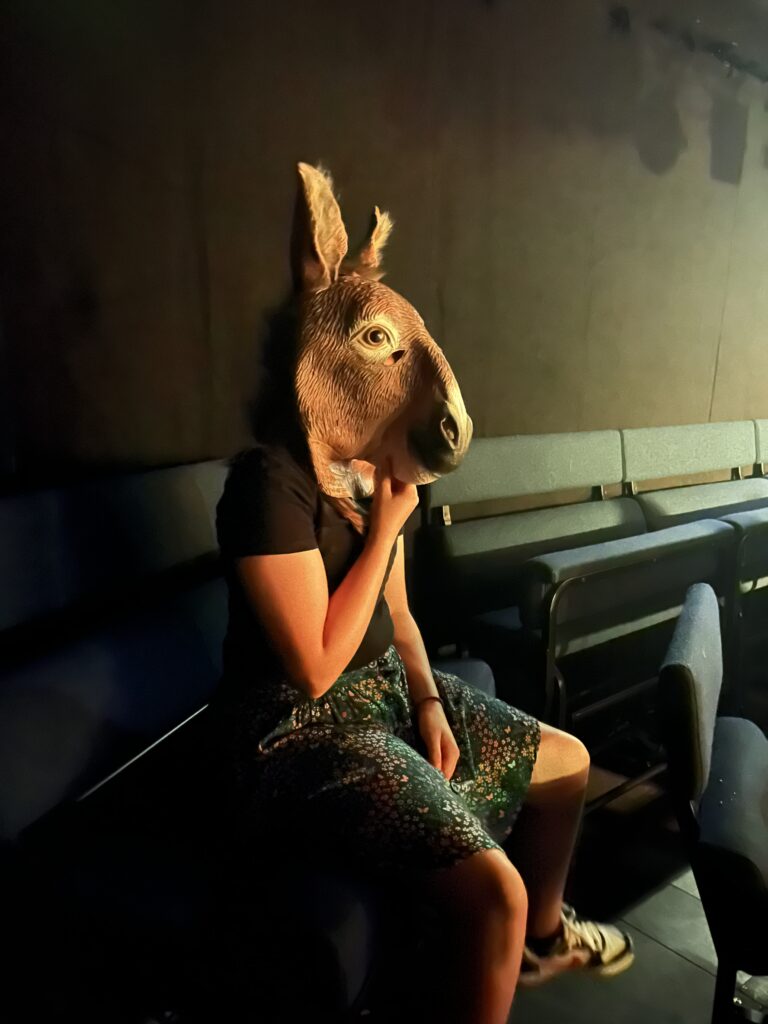 Overall, Jody Kamali aka Mr Sleepybum masterfully balances its interactive elements with his own comedic timing. He has an infectious energy making it an ideal choice for families seeking a memorable experience at the Edinburgh Fringe. Mr Sleepybum effortlessly combines audience participation, creative storytelling, and effective use of basic props to create a visually captivating and laughter-inducing spectacle – tickets available here.
Note: we were gifted press tickets in order to review this show. All views/opinions are our own.