We're really looking forward to the various Edinburgh festival's this year and can't wait to begin viewing the exciting programme of family entertainment at the Edinburgh Fringe 2023. From musical sing-a-longs to hilarious circus acts and storytelling, it's not hard to understand why families love this festival. We've been reviewing shows since 2017 – and with the whole team prepped and ready to go – we're ready to bring you this year's top picks at the Assembly.
Assembly Festival 2023
The Assembly is one of the major venues for the Edinburgh Fringe, and this year they are presenting a jam-packed programme of family-friendly entertaining. With a wide range of shows and activities suitable for all ages, this summer promises to be an unforgettable experience for families. As there's still a few weeks until this year's Festival is ready to launch so we thought we're explore some of our predicted highlights:
Monski Mouse's Baby Cabaret and Baby Disco
Let your little ones immerse themselves in the festival spirit with Monski Mouse's two baby Fringe shows. Suitable for ages 0-5 years, these live musical sing-a-longs feature nursery classics, puppetry, and bonkers fun. Join Monski Mouse and her super talented friends in a delightful cabaret and a high-energy baby disco for an unforgettable experience. This was one of the first shows we reviewed – way back in 2017 – but I had attended several times before that (including when Thomas was 10 days old!)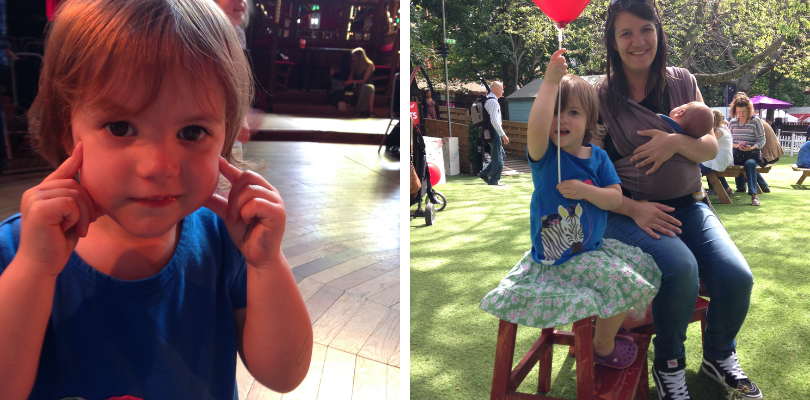 Drag Queen Story House with Aida H Dee
Experience an enchanting journey through a magical world of colorful characters and hilarious storytelling with Aida H Dee, the Storytime Drag Queen. This fabulous show combines fabulous stories with drag queens for a unique and entertaining experience that the whole family will enjoy.
Mr Sleepybum's Dream Adventure by Jody Kamali
Join Mr Sleepybum on an imaginative sleep adventure as he re-enacts his favorite dreams in this high-energy, inventive physical comedy show by Jody Kamali. Perfect for all family members, this show promises to bring laughter and joy with its silly and weird dream scenarios.
A Bee Story
Experience a uniquely Australian physical theatre show designed for children and families. A Bee Story tells the tale of Queen Bee and Worker Bee, who must rebuild their hive after a devastating bushfire. Combining circus, acrobatics, dance, and live music, this show takes audiences on a buzzing adventure filled with enchanting skills and super-bee strength. Check our review from when they were last in Edinburgh here.
The Mighty Kids Beatbox Comedy Show Strikes Back!
Another returner to the festival, if you've got a tween – prepare for loads of laughter and interactive fun with the return of Jarred Christmas and Hobbit. I didn't love this one when I reviewed it last, but the kids did so I felt it deserved a place in the line up. The Mighty Kids Beatbox Comedy Show Strikes Back! is a high-energy performance featuring world-class beatboxing and hilarious jokes. Join in the tomfoolery and enjoy a comedy show that guarantees a great time for the whole family.
The Edinburgh Fringe 2023 is gearing up to be an unforgettable experience, and these previewed shows offer just a taste of the magic and laughter that awaits. If you're new to the festival, or experiencing it with children for the first time, do check out our Top Tips for Enjoying Edinburgh Festival with Kids!