Sponsored When I was returning to work for the first time, finding the right Childcare was a massive stress. I was told by other parents that if I hadn't signed up a year in advance that I had no chance of finding anything. Recommendations for nurseries weren't necessarily in the right area, and some parents advocated childminders or nannies over nursery anyway!
There was also the pressure of finding someone that I actually trusted to look after my child. I was incredibly worried that Katie wasn't in a sleep routine and wouldn't really take a bottle. I wasn't really sure what I was looking for, or what questions I should be asking. How was I to know I had found the right place?!
Childcare.co.uk exists to take the stress out of that situation. You select the option you're looking for from a drop down menu – whether that's a childminder or even just a babysitter for the occasional evening – and type in your postcode. They they give you all the options available in your area.
I had always been under the impression that nursery was the only option for us, but childcare.co.uk has shown me 26 childminders within 2 miles of my house! I'm also able to read profiles on each option and see what qualifications they have. For example, my nearest option has qualifications in Paediatric First Aid, Community Education (Masters), and Counselling (PGCERT). It also shows that she has space from August and offers term time only contracts – so much for those Mum's who said you have to apply a year in advance!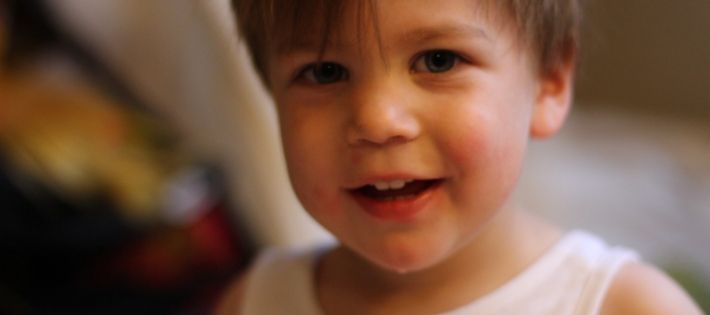 Both Katie and Thomas attended a nursery close by to our house and I was really happy with it when Katie was there. But after a year of Thomas attending, management changed and a lot of policies changed. I knew that it wasn't really the place for him anymore and I was faced with the whole 'finding the right nursery' process again. Thankfully, I was able to find a place for him at a wonderful nursery with masses of outdoor space and indeed, this comes up 4th when I search for nurseries on Childcare.co.uk.
Obviously, I would recommend meeting the people you're going to leave your child with and if possible, spending time at the nursery. I found that my gut instinct was a good guide and watching my kids reactions at the places we visited. But as a starting point to this process – Childcare.co.uk really its a great way to find local childcare!
P.S. This post was sponsored by childcare.co.uk – we're really grateful to them for supporting Edinburgh Life with Kids!