We had a fab Friday at Edinburgh Foodies Festival in Inverleith Park. There's a wide variety of street food on offer and plenty delicious drinks to wash it down with.
Choose from Caribbean cuisine, or perhaps Greek, Indian, Italian, middle eastern or a burger made from something that probably shouldn't be in a burger (I'm sure I saw a sign for zebra!). On the safer side, our girls gave a solid thumbs up for the mac & cheese (£5 for the classic which was big enough for two small tummies) and I went for jerk chicken with rice and peas (£9 for a very generous helping).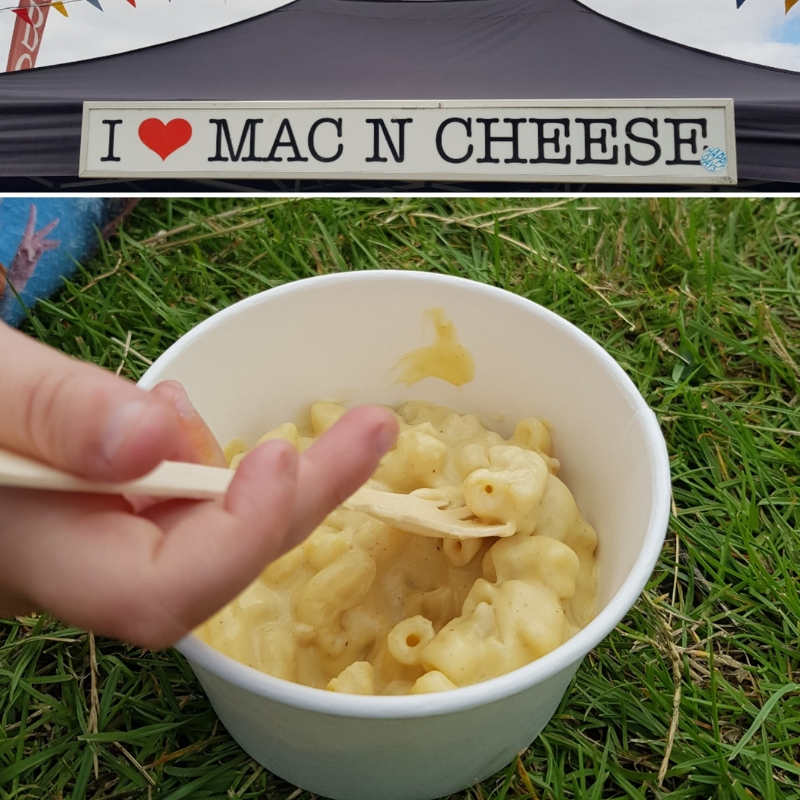 There is a small kids corner with cookery classes (if you sign up in time), a play area (that I felt the inexplicable urge to tidy up – that never happens at home), a few inflatables and two small trampolines. Queuing was not a problem today as it was quiet but I wonder whether there's enough there for a busy
Saturday
afternoon.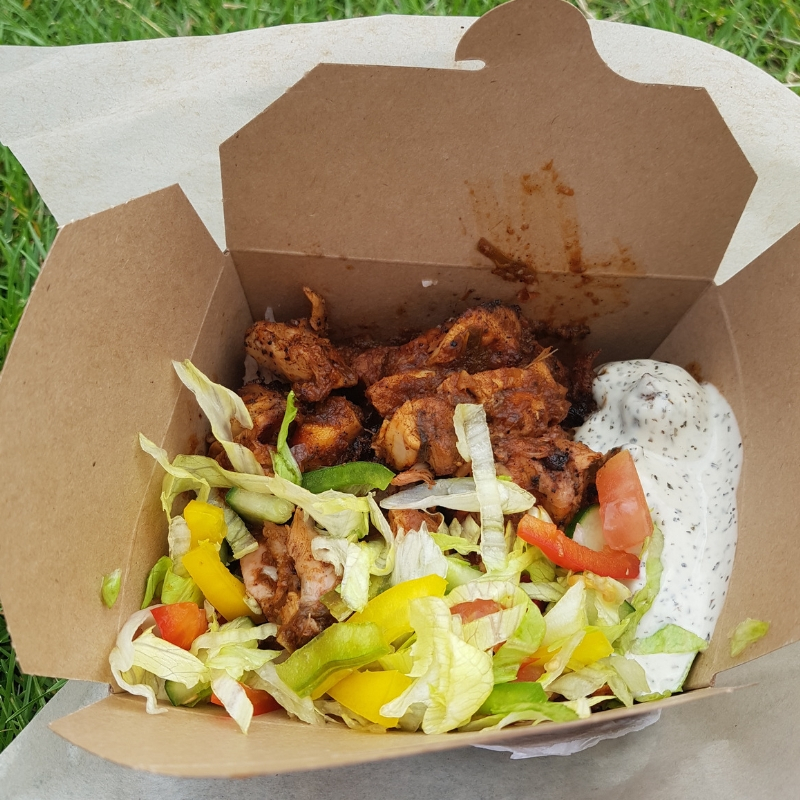 The main stage had a variety of (very good) acts performing and there was a super relaxed vibe.
In my opinion, although there was a great choice of food, it was upstaged by the drinks on offer. Lots of quirky carts offering all sorts of beverages – mostly alcoholic – but there is a water wagon selling soft drinks. We had champagne (£6 a glass) and beer (£4.50 per pint) while the girls drank tap water and played a version of beer pong!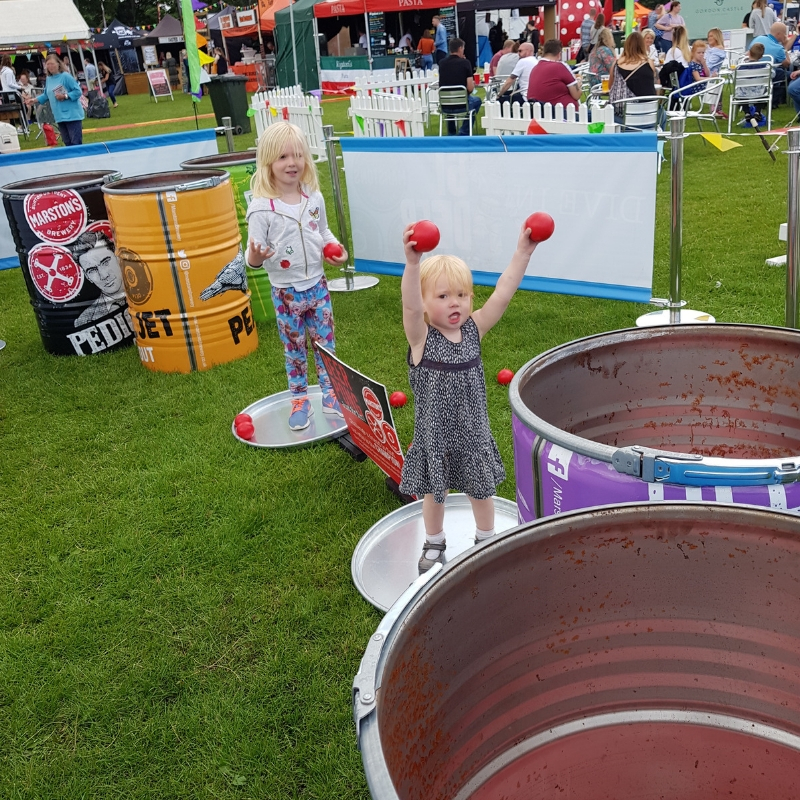 A handy drinking water tap has been installed between the cash machine tent and the toilets – all useful things, all on the west side of the site.
Overall, a good day out. Recommended with kids or without. I would certainly go back without mine and work my way round more of the quirky drinks carts!