At Edinburgh Life With Kids we love hearing about ways to live more sustainably (see our blogs on the 10 x 10 wardrobe challenge and Edinburgh's eco shops). We are also right on board with the wellbeing trend, which we hope is more than just a passing phase. So we really love it when we find something that ticks both those boxes. This past few months Laura and I have both rediscovered the joy of cycling. We now both have a more sustainable commute with the happy side-effects of feeling fitter and getting more fresh air. Win win!
Just like riding a bike
British Cycling launched their #oneinamillion campaign at the start of the year, designed to tackle perceptions about safety and get more women on bikes. All the usual excuses applied to me – not having cycled for years, afraid of cycling on the roads and not wanting to have to shower or fix helmet hair when you arrive at work but actually, I found that those things are easily overcome.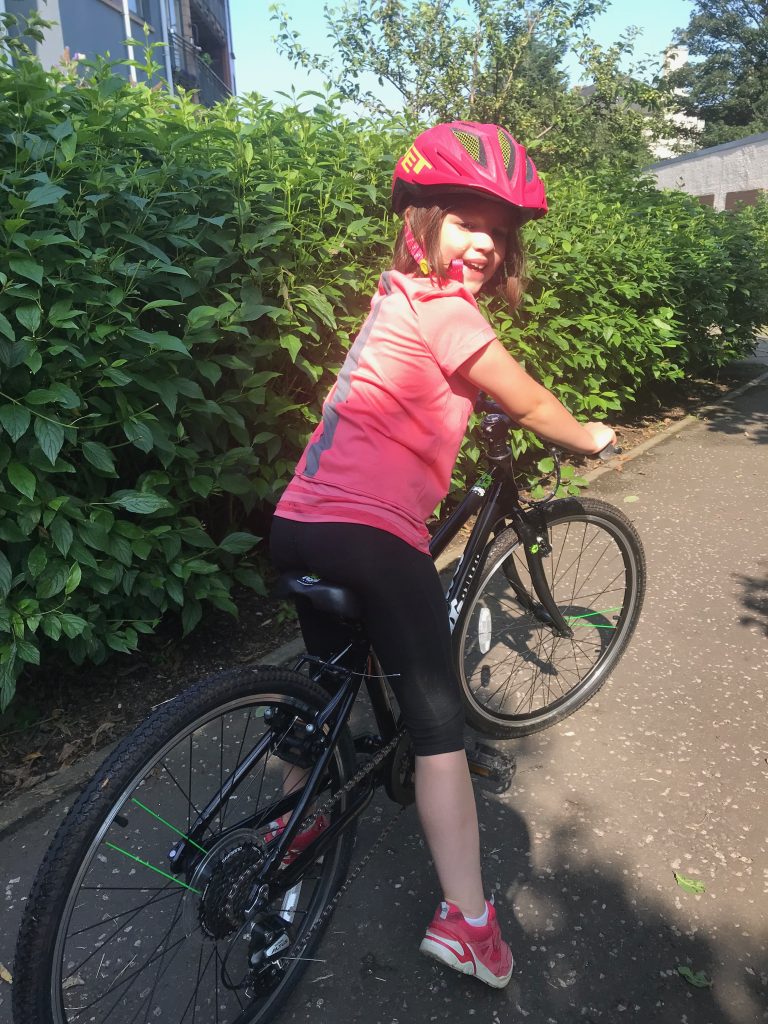 My main memories of cycling as a kid are (1) learning to ride a bike before my big sister because my stabilisers fell off first and (2) family bike rides on trails near Aviemore, with me shouting "chain off" every two minutes as my bike seemed to malfunction much more often than anyone else's. I then didn't ride a bike for 20 years, except for occasional holiday bike hire. So when I started working in an office connected directly to my house by a cycle path, it didn't cross my mind that I could cycle there. Encouraged by my husband, a seasoned cycle commuter, I decided to have a go.
I guess it really is "just like riding a bike" but to begin with I was so nervous. I was pretty wobbly and refused to ride on the roads. Gradually I gained confidence, became brave enough to put the seat up to the height it's supposed to be at and started trying to beat my Strava times. I still don't ride on the road very often but I know I can when I need to.
Family bike rides
It also helped to get the kids involved. We got a pull along trailer second hand from Laura and she threw in an old Raleigh mountain bike that was lurking in her garage. This means my youngest can go in the trailer and my older daughter can ride her own bike (highly recommend an Isla bike for wee ones) so we can all get out together. Statistics about childhood obesity are frightening so anything active seems like a good idea and now that I can cycle too we can go a bit further afield.
Laura has written about Edinburgh's cycle path network before and it is a brilliant, road free, way to get the whole family out on the bikes.
Cycle to work scheme
The Cycle to Work scheme is a government initiative that started over 20 years ago but is still as relevant as ever, bringing the cost of a bike down by up to 40% in tax savings. The scheme allows you to buy a bike and accessories – such as a helmet, lights and mud guards (a worthwhile investment for a commuter bike!) and pay the cost off in monthly instalments deducted from your salary. The threshold spending limit was recently removed so the scheme can now cover electric bikes. Ideal for those with long or hilly commutes and likely to feature far more in the future of transport.
Lock 'em up
Writing this blog is bittersweet for me. Having just got excited about cycling and got a gorgeous new road bike, it was stolen from the bike rack outside my work on the first day I took it into town. The theft was captured on CCTV and is (at least partially) insured but it is unlikely I will ever see the bike again. A lesson learned. It really is worth insuring and securing your bike properly, especially in Edinburgh where bike crime is sadly prevalent. There is lots of good advice about this on bikeregister.com.
Laura has taken her cycling to the next level, competing in a sprint triathlon back in August and riding from Glasgow to Edinburgh with her oldest son, Ben. For now, I am happy tootling around the cycle paths of Edinburgh but perhaps I'll get more adventurous when I get a replacement bike!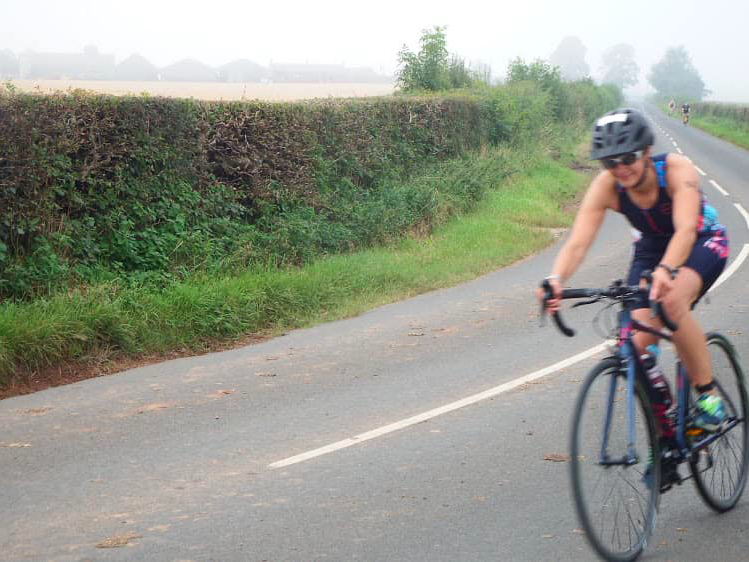 Do you cycle? If we can, you can! Do you ride for fun or for transportation? What routes would you recommend around Edinburgh for beginner bike riders looking to step it up a level?