Do you plan time as a family? We'd like to protect more time for just the family this year, making the most of Edinburgh and the wider area we have. We've no plans to travel abroad but given Edinburgh is a weekend destination for city-breaks, and there's so much you can do on a day-trip – it makes sense to make the most of what's on our doorstep.
Whilst I'm a bit advocate of down time that's entirely unplanned; I'm also aware that I often view weekends as 'free' rather than protecting time in the way I would for work. We say 'yes' to activities, parties, and events that result in time apart rather than time together. That's obviously part of family life – but one thing I do want to ensure is that we intentionally have time together too.
As with so many ideas, over New Years I saw something pop up on Facebook that really inspired. I saw an article about a Mum giving the 'gift of time' to her children. Writing a card for each month (in this case in rhyming couplets), the idea was that she would spend time one-on-one with each of them.
I felt like this wasn't quite right for us as we actually do spend a lot of time one-to-one with the kids, whether it's reading together, travelling to swimming lessons, or just playing games. We struggle with coming together as a family to find something we all enjoy.
So on New Year's Eve, my husband and I took time to sit down a come up with 12 'adventures' that we would do throughout the year – writing each one on a card to be opened on the 1st of year month. We then gave this as a gift at dinner that night, explaining the idea to the kids and to remind them that our favourite time is time together. Maybe a bit corny – but it resulted in a lot of smiles from them!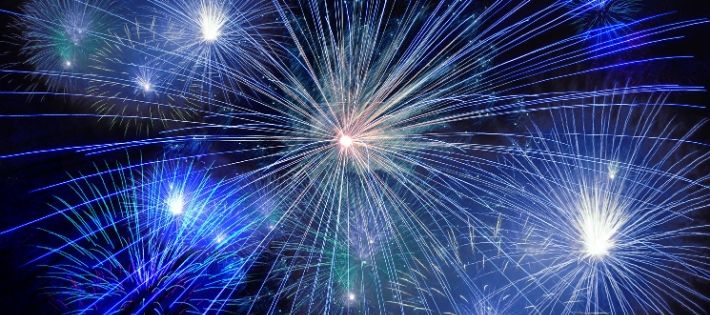 12 Edinburgh Adventures
Our aim is was to identify 12 things that three kids (ages 5-15) would enjoy but that wouldn't bankrupt us in the process. We also have the built-in flexibility to re-write cards if the weather is so disastrous or things do crop up given that they only ever open one card at a time!
Go for a walk on Portobello Beach and play in the Penny Arcade
Visit Glasgow Science Museum
Go to Jump In
Take a picnic and have a walk in the woods
Go for a ride on the Bo'ness Steam Train
Go camping
Visit North Berwick and have fish and chips in the park
Take boat ride to Inchcolm Island
Visit the 'ancestral pile' – Crichton Castle
Head to the Highlands for a mini-break
Go Ice-skating at Murrayfield
A 'Christmas Surprise' – to be booked closer to the time!!
Whilst many of these things are activities we probably would do anyway – and many we have done before. By writing the cards to the kids in advance, it means that weeks/months won't go past when we don't do something together. I think we often cram these things into the holidays rather than actually finding time that exists during the term. That's my hope anyway – we'll see how it goes!