Last weekend, the kids and I were invited to review Paradise Island Adventure Golf, Livingston. They have recently launched an app to give players a whole new dimension to their game – so with a tech-mad teen and a competitive six year-old to entertain – we were keen to try out the new Augmented Reality (AR)!
Located in Livingston Designer Outlet, Paradise Island Adventure Golf is found up on the first floor just across from the cinema. Most of my 'crazy golf' experience has been outdoors so I was glad to find that it was indoors – which is far better suited to our weather! It was really easy to find parking at the Outlet mall, and we were spoilt for lunch choices before we embarked on our Paradise Island Adventure!
The new special effects are all delivered via the Paradise Island Adventure Golf app. I would really recommend downloading this in advance as the app is quite big – I needed to download via Wifi and although that's available at Livingston Designer Outlet it is pretty patchy. However, the app is multi-function as you can book a game, keep score, and of course experience the AR adventures.
The Lost Lagoon
We started off at 'Lost Lagoon' the easy of the two courses available at Paradise Island Adventure Golf. This one had more of a tropical island type theme, with chilled out island music with the occasional cry of monkeys! One hole had a ramp that if you successfully got the ball up, you were rewarded with this cacophony! But amongst all the usual props and tricks you'd expect from crazy golf, were a number of different 'triggers' that you could scan to activate different animations on the app. These then resulted in seeing different animations appearing on the screen alongside the 'live' imagine provided by the phone's camera.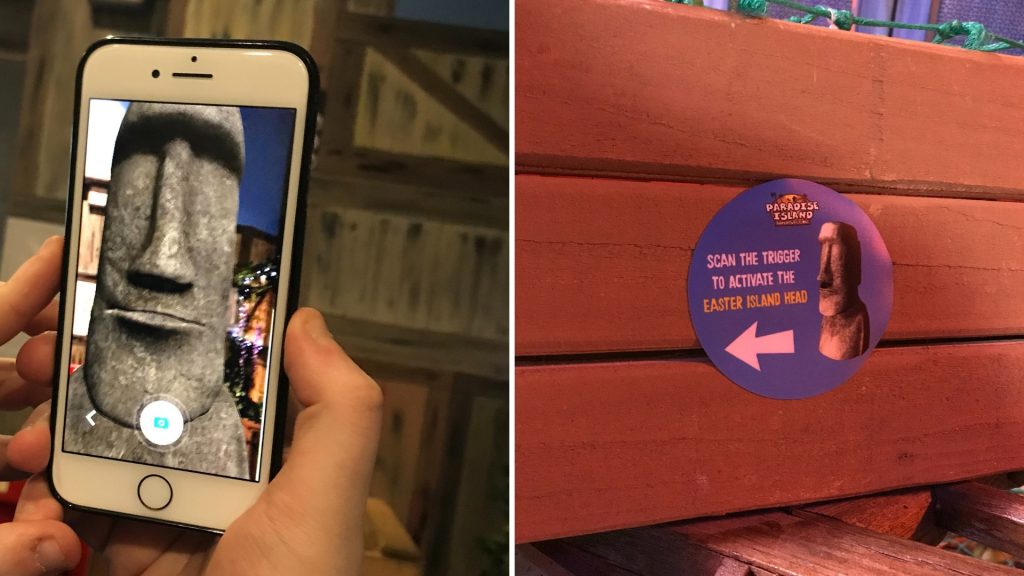 I think both kid's preferred this course to the harder one purely because it was a bit easier. Katie's delight at actually getting a 'hole-in-one' was priceless. It also was amazing given her 'golfing technique' really was quite unique!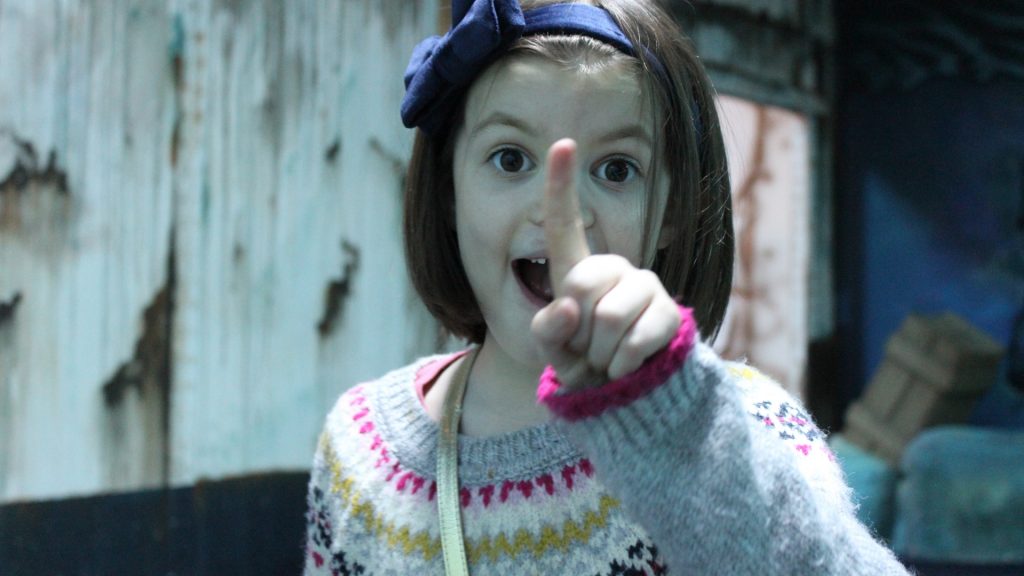 Barnacle Bay
The second course, was themed half as a Moroccan Bazaar and the rest as an Egyptian Tomb. This one was definitely a bit trickier though so included A LOT of cheating on their part! I think the kid's favourite hole was another with a ramp that then triggered a mummy to pop up from a barrel. It was actually quite hard to get the ball up the ramp as exuberance wasn't always the best approach!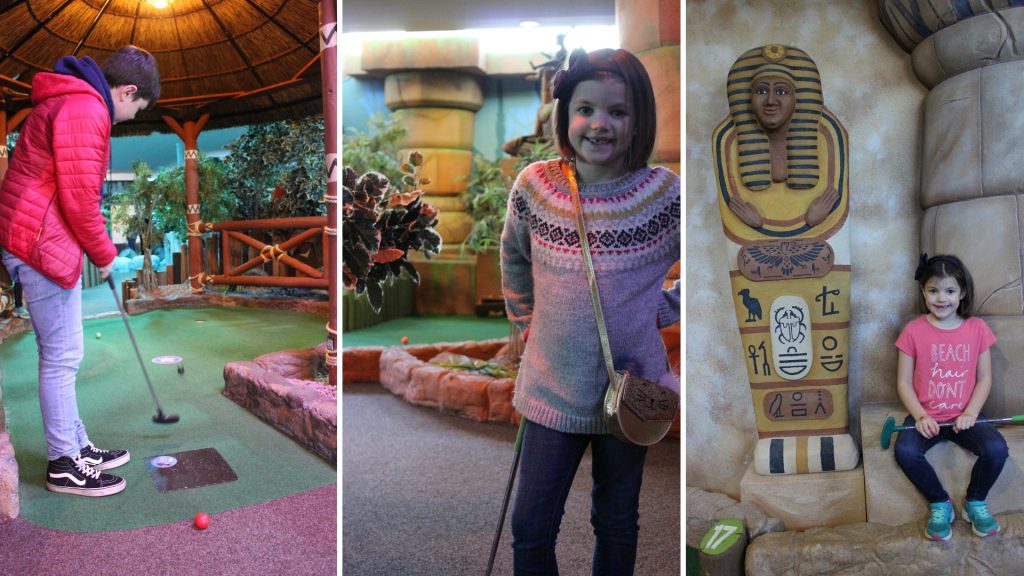 There were quite a few there on the day, but all were very good natured about waiting. I tried to rush the kids on at one point worried they were taking too long, but was totally reassured by the waiting family who just said 'no rush'. In reality we only ever had to wait a couple of minutes – if that – and there was plenty to look at whilst waiting.
The kids seemed to be happy enough to lark about with their clubs whether playing golf or not! I guess that's really the point of it being Paradise Island 'Adventure' Golf – you're never really sure how it's going to go!
Disclosure: we were invited to Paradise Island Adventure Golf, Livingston for the purpose of this review and were gifted the games in return. But all thoughts, words, images, and editorial rights are entirely our own. We are however thankful for their support of Edinburgh Life with Kids!