To kick off the 73rd Edinburgh International Festival were were lucky enough to attend a free concert in somewhat of an unusual setting… away up in Gorgie in Tynecastle park – rather than 'the wee football team' we're accustomed to – we were treated to a night of orchestral music from the LA Philharmonic.
The program featured music from the 'Golden Age of Hollywood' such music from Starwars, Superman, Harry Potter, and even Jaws. The combination of familiar music and a more informal setting led to a concert that was really very family friendly. I was incredibly impressed at the parents who turned up dressed as Superman and C-3PO – accompanied by a mini Supergirl and R2D2. But it was also lovely to see babes in arms and toddlers quite happily wonder around the edges whilst everyone could equally still enjoy the program.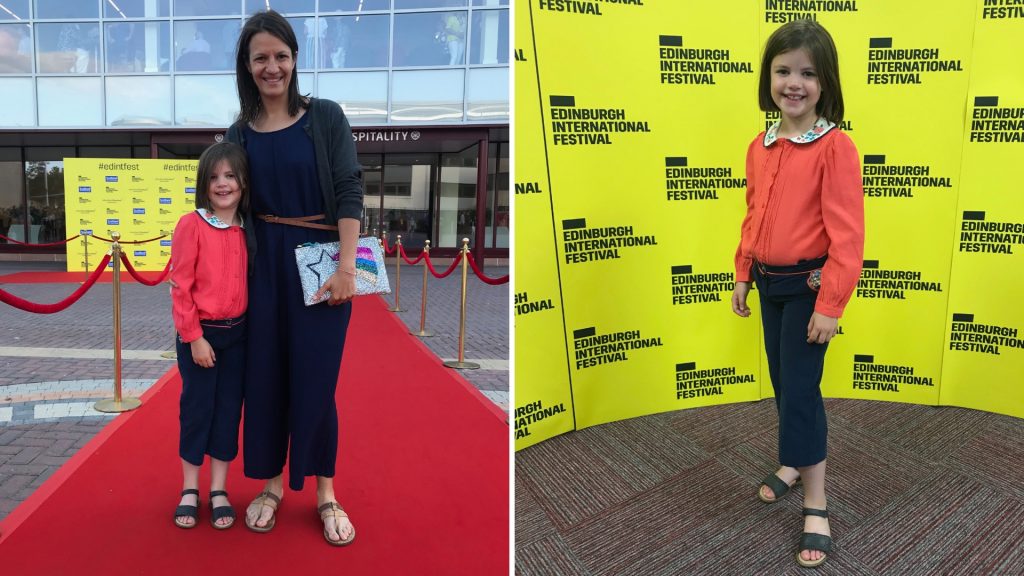 The LA Philharmonic was celebrating it's 100th year, but it was also fantastic to learn about their Youth program – YOLA – which specifically targets children who might not otherwise have access to musical tuition. In an age where we are often hearing about cuts to the creative arts in schools, it was so inspiring to hear about a program, which is not only flourishing, but continuing to grow. It was awesome to see, and hear, the youth members play alongside the established orchestra for several of the pieces. But to also know that it was music that had even them this opportunity.
Although I can't pretend to pay that much attention to the classical music scene, even I had heard of the conductor Gustavo Dudamel. Watching him conduct was certainly entertaining, but it was really interesting to hear him talk between pieces. He's an charismatic speaker and it was easy to understand how quickly his evident passion for music must infect people.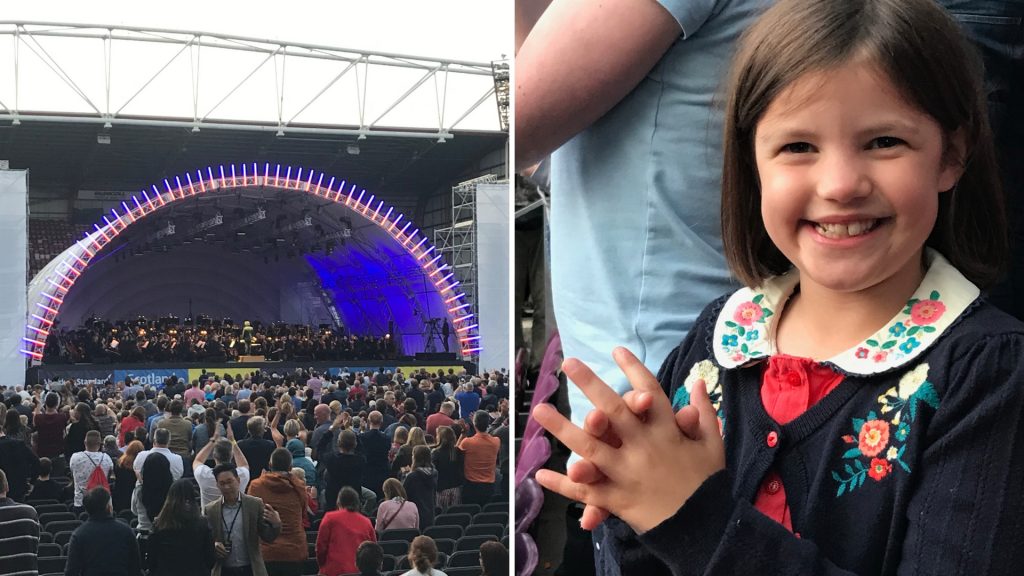 It's estimated that over 15000 people attended, and I know that tickets sold out in 90 minutes. I'm a little sad that a lot of those seats went unfilled as it really was a magical evening. Edinburgh really came up trumps with the weather, even after the blue sky faded as the sun went down, it remained warm in the stadium. Although I spent my childhood, and teenage years, playing in orchestras and was lucky enough to attend many concerts; I know for many, that must've been their first experience. I have to be honest and say that I'm not sure the opportunity to mimic it will ever arise again. It was a wonderful start to the Edinburgh International Festival and I hope that the magic will continue.