Every so often I get messages from people visiting Edinburgh asking what they should pack, or what coat to bring. The problem I find is that in Edinburgh we can have multiple seasons in a day – and sometimes it's necessary to start the day in multiple layers and end it in one! But over the years, we've somehow fallen into a system that seems to work so I thought I'd share it with you.
Winter
In winter, it is fairly predictably cold and wet. Although there are some warmer days, it's not usually above 8 degrees so both kids wear a Polarn O Pyret Padded Winter Coat and if it's warmer then they just unzip.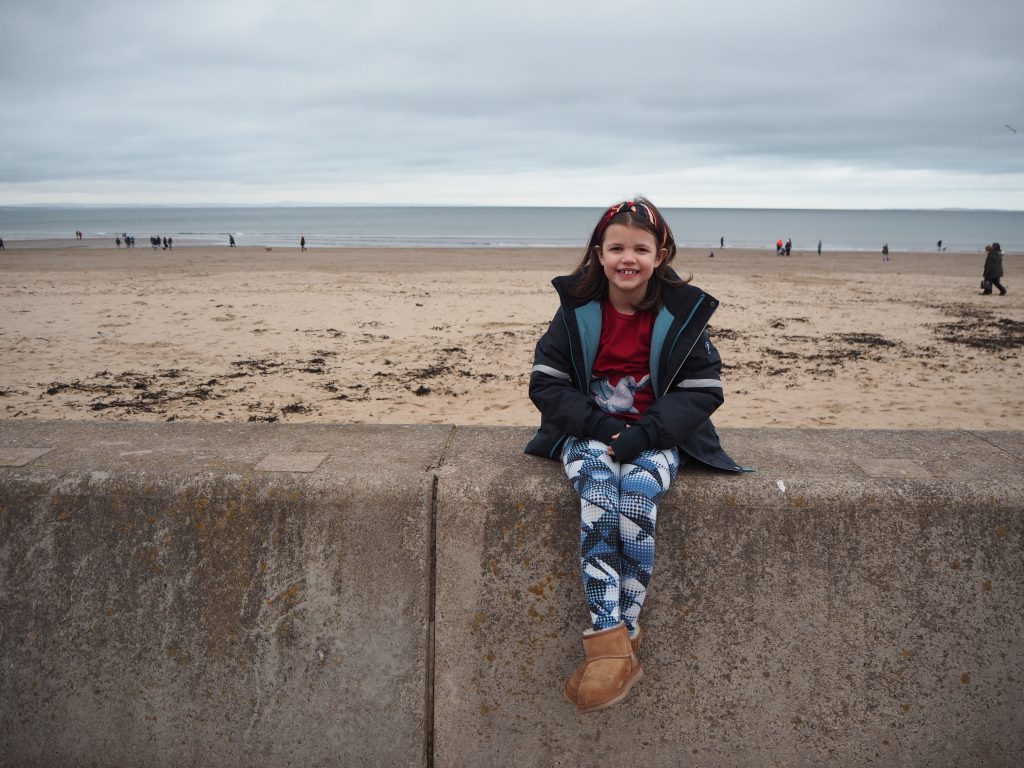 Although we've tried other brands, we seem to always come back to this one as aside from standing up to the elements – they last. Obviously Thomas gets hand me downs from Katie, but we then have passed on things worn by both of them to my nephews. The fact that the coats have lasted well having been more by 3-4 children is a sign that they're well-made!
Spring
Spring can sometimes feel like it takes a long time to arrive, but I feel like it does gradually. It's at this time of year we usually layer up with a jumper and wear quilted jacket or a padded coat like this one from Joules. I like the quilted jackets because they're a little smarter so are good for when the kids are dress up – but they're obviously comfortable as well as the kids like to wear them.
As a alternative, last year Thomas was gifted a Technical Stretch Kids Fleece which has a really soft liner. This also looks quite smart took and can always be layered under a light rain coat.
Summer
In summertime, whilst it may be wet it isn't really that cold. On days when there is a chill, then a jumper is easily enough with a raincoat. However we do opt for coat that's a little thicker. Hatley raincoat's are lined with a towel-like lining so have a bit of warmth and are a little thicker. They certainly seem common-place in Edinburgh and think the designs are pretty cute!
This year – predicting that we'd need to spend a lot of time outdoors – we picked up two Polarn O Pyret Waterproof Shell Jackets. They can be layered if necessary but Thomas has been happy in his well into the cooler Autumn months.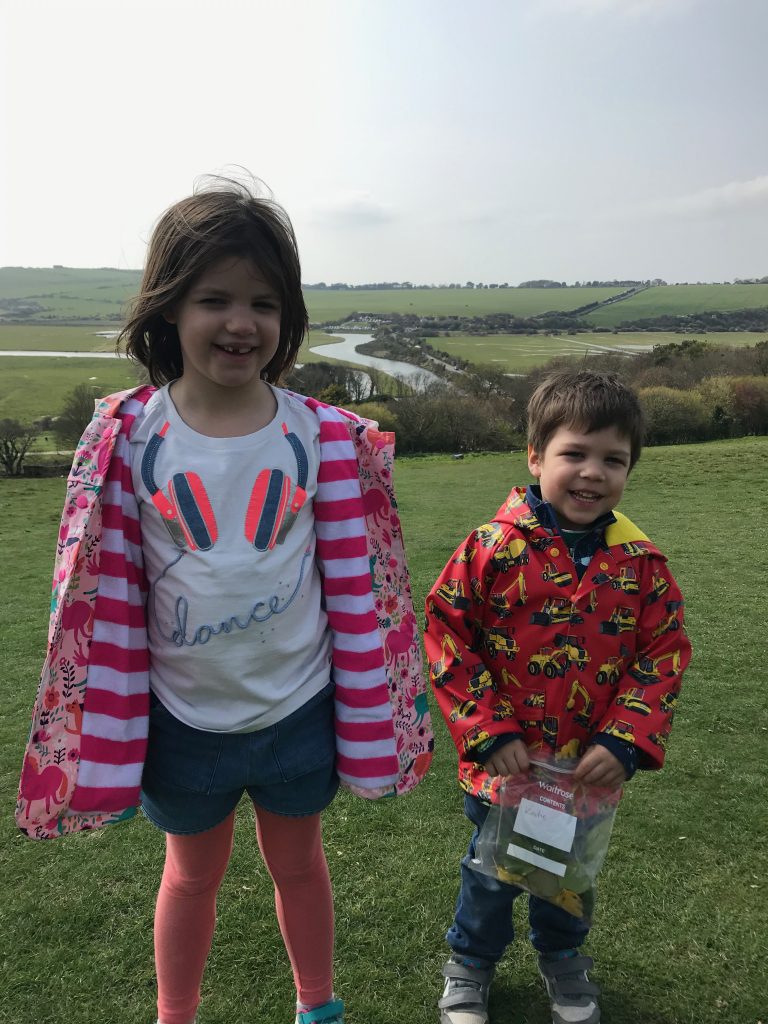 Autumn
In Autumn, we do often use the same approach as Spring but both kids also wear their Joules Gilets more often. I think as summer ebbs away it's a bit of a shock to be adding a full on coat – and this definitely seems to be the season where you can leave the house wearing hat/coat/scarf and regret it 10 minutes later!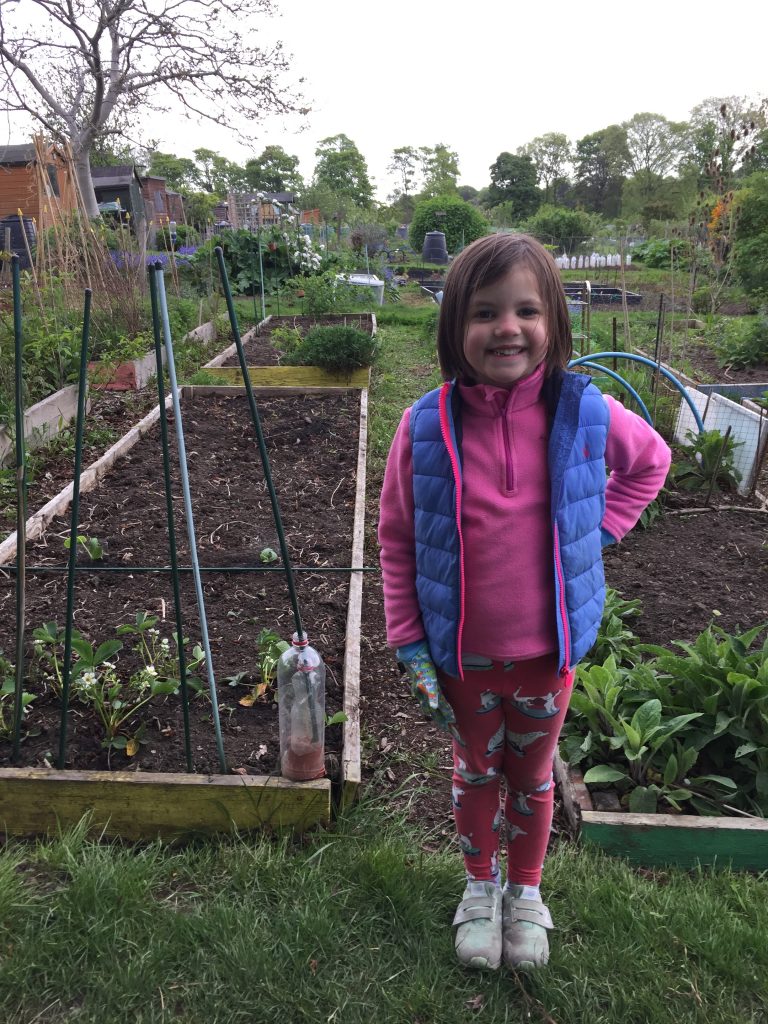 I should add that no matter what season, Thomas lives in his Waterproof Kids Shell Dungarees. He loves a bit of mud and needs something that he's not going to feel cold/wet in. These certainly seem to do the trick and have the added bonus of washing well. They size big so he's made-do with the same pair for a couple of years but they were still in a great condition when he did need a new pair!
Do your kid's wear similar? I'm not sure if four coats feels a bit excessive or not!