As spring approaches, all this talk about Marie Kondo and decluttering has got me thinking. Every year it is the same story about spring cleaning and decluttering and I doubt we have any fewer things to get rid of this year compared to last. What is the ratio of buying v. decluttering? Wouldn't it be lovely not to have to do it next year? So, I came up with few ideas about how to take a slower, more conscious and less wasteful approach to interior design.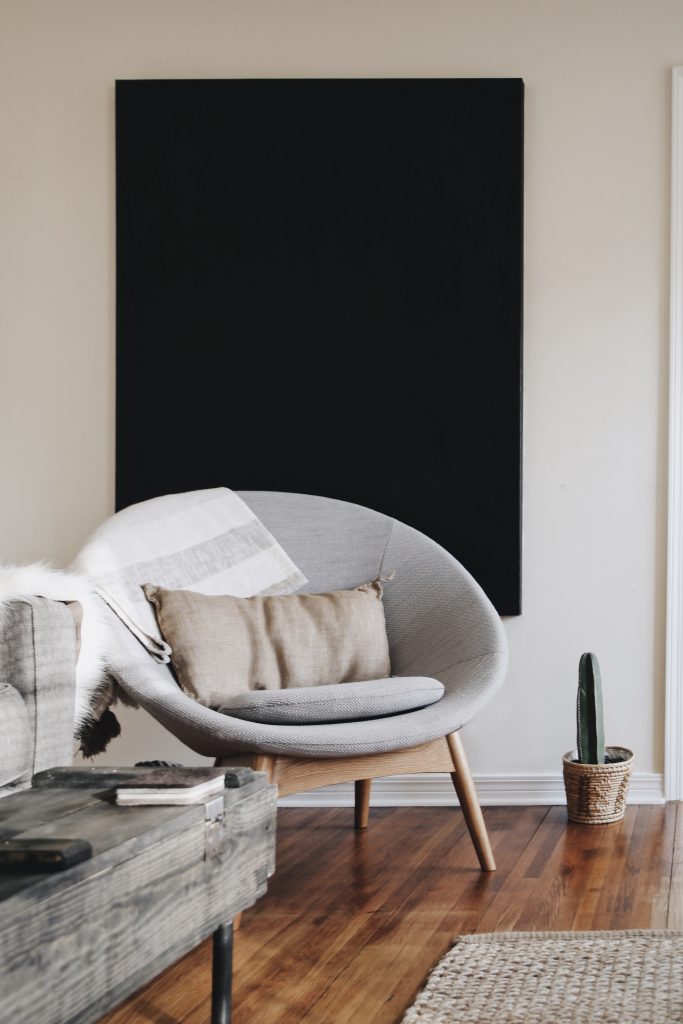 Don't rush the renovation
When we buy a new place we tend to want put our stamp on it immediately, to make it all beautiful and cosy. But by spending more time in your home you will notice how the light changes throughout the days and months, you will see how the space is used, what works and what doesn't. This sometimes takes a while and it's worth accepting that. A carefully considered home that works well for you and your lifestyle is likely to have a much lower environmental footprint than one which has been done in a rush. If you do it in a hurry, it might mean you'll have to do it all again in couple of years which is bad for the environment and for your pocket.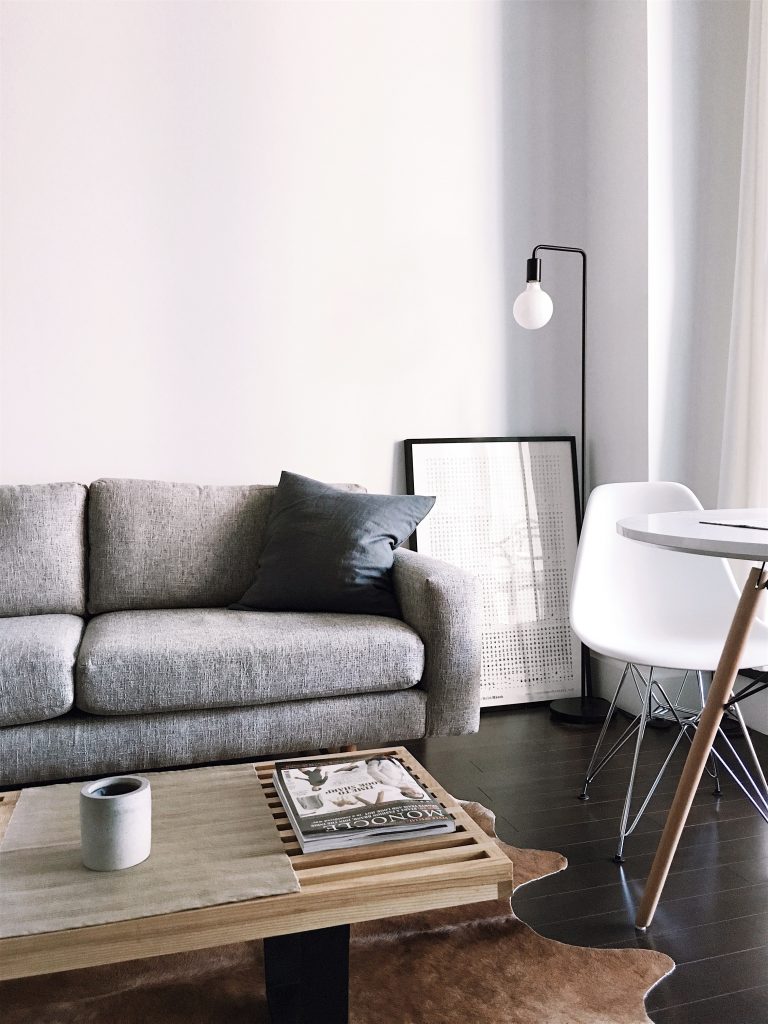 Buy local
We live in a wonderful city full of creative people. Some lovely handmade ceramic would look good in any home, as would beautiful artwork or fabric by a local designer. It might be more expensive but you will know that the money goes to somebody who worked hard and made something really special. It's more rewarding to wait, save up and buy a unique piece than to go to a high street store and get something that will fall apart quickly and that millions of other people also own. Buying local also means that we support the local economy and community of makers and crafts people. I like to regularly check out these places to see what's new: Craft Scotland, An Independent Zebra, Scottish Design Exchange but there are plenty of other options. Also there are some great events at Out of the Blue where you can meet the makers and artists.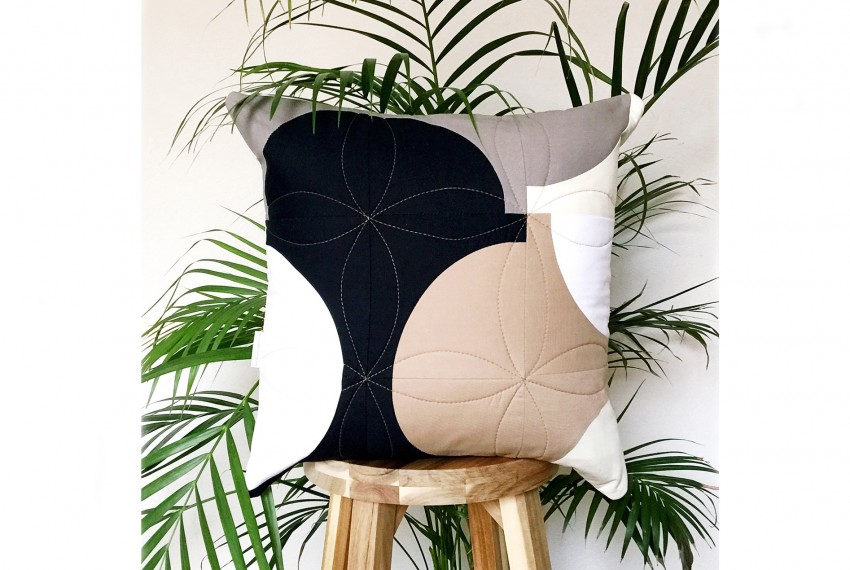 Use natural fabrics
Cheap polyester that fills most high street duvets, pillows and cushions is bad for the environment. It's plastic that, when it falls apart, ends up in the seas and the food chain. It's worth trying natural fibres like wool which is amazing for regulating the body temperature so you'll have better night sleep too – win win! Check out the Wool Room range and find out more. There is also Undercover – bedlinen made of compostable yarn which is very soft. For the cushions as well, why not try using natural filling and replacing only the covers when you need an update. Other fabrics that have less of an environmental impact are bamboo, Tencel and organic cotton. These alternatives are better for us and our homes.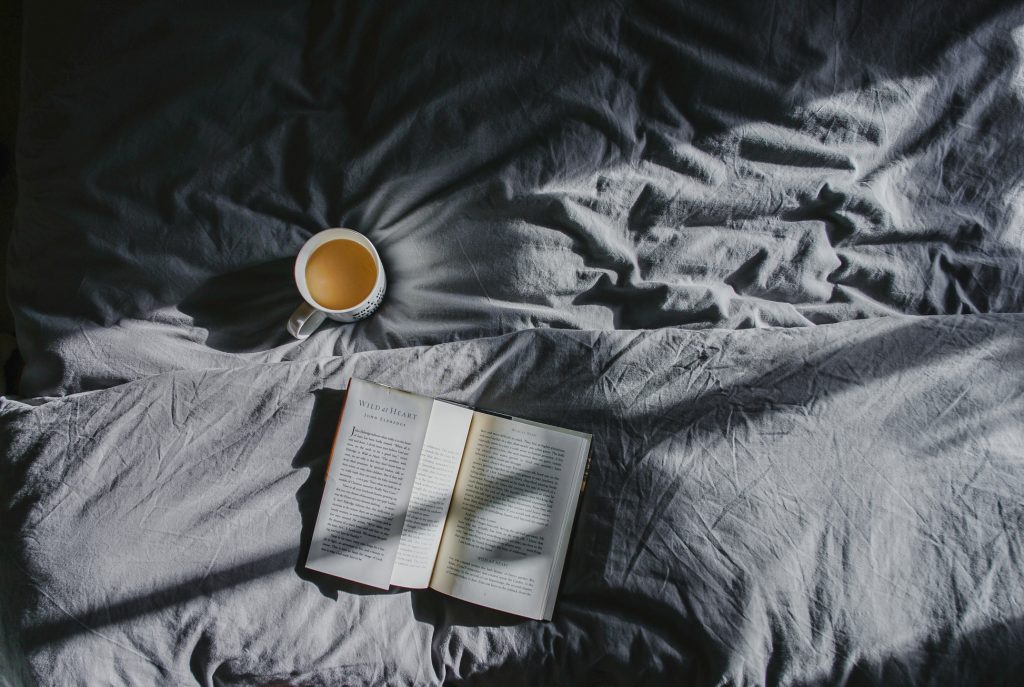 Up-cycle and re-use
Buying new furniture and home accessories is not always the best option. Modern furniture is sometimes much poorer quality than pieces made decades or even centuries ago. I know that not everybody likes up-cycling and some people might think it's not their style but there are some makers out there that can create something fab and beyond our imagination. It's worth keeping an eye on local crafts people and maybe commission them to do something special just you. E-Bay and Gumtree are always there for finding for some interesting and unique pieces as well as antique shops and Etsy.
In regard to the home accessories – I like to change the artwork, cushions and other decorative items around. From the living room to bedroom, hallway, office, kitchen, then back to living room – you get the idea. The same item looks different and fresh when styled in a different background and context.
Good storage
I feel there are lots of articles on how to avoid plastic where possible, and Laura has good points in her blog. When starting from the scratch though, in the kitchen try using glass or stainless steel instead of tupperware to keep your food organised. It looks better, lasts longer and it's better for you.

Depending on your style again you can use baskets and bags made of natural materials. It is worth checking out the new store The Refillery which opened in January in Newington for plastic free grocery shopping and ethical goods.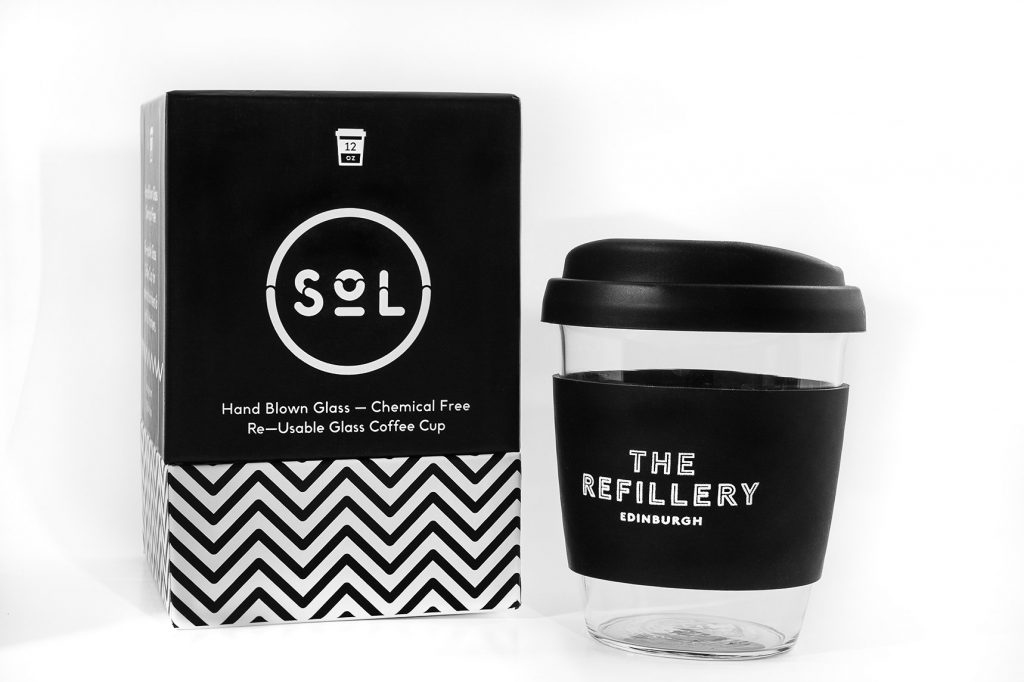 Quality furniture
Trying to invest in practical items of high quality that will last for a long time in my opinion is always better than buying things that date quickly and fall apart.
I like the Scandinavian design and I feel it's timeless because the form and the function are integrated so well. For example, CH24 WISHBONE CHAIR – designed by Hans J. Wegner in 1949, now produced by Carl Hansen & Son since 1950 is still very popular and looks very current. There are plenty of designs like that. Whatever your style, it's worth making an effort to buy less but buy better. It might be more pricy to start with but it's something you can see as an investment that you can pass on or re-sell. I'm not saying everybody should start buying designer furniture, I just think we should consider things in the more long term.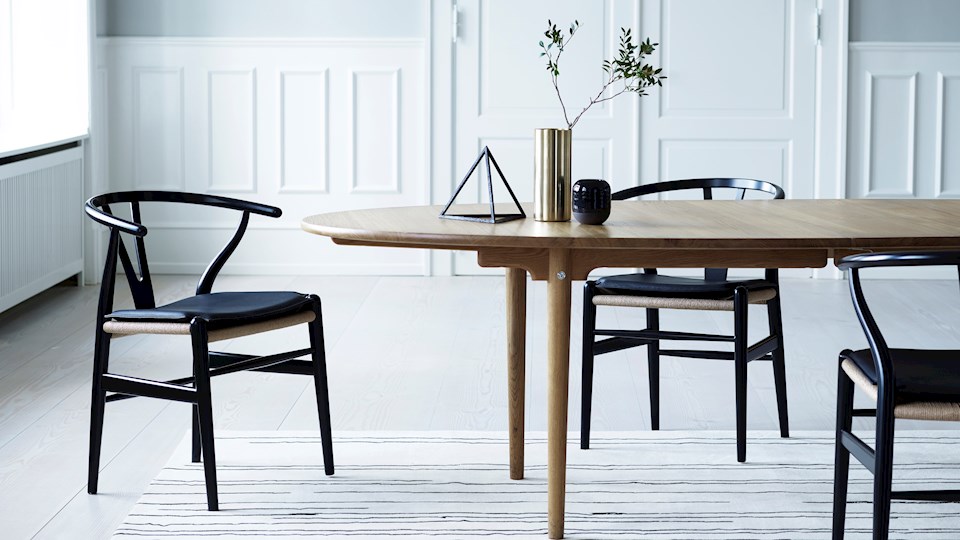 I'm a strong believer that good interior design is about creating a space where we feel well, it's not just about aesthetics. Spaces filled with objects that make us happy and we share with the people we love.