1. National Museum of Scotland: October half term event
The NMS October half term programme is themed around animals, gods, myths and legends this year with daily storytelling activities for all ages. There'll be Scottish monsters and magical myths, ancient Egyptian animal gods, Nordic adventures, and indigenous legends from the ends of the earth. There is also a Wee Autumn Mornings session for under 5s. In the Craft Corner families can make their own magical monster and bring it to the Conversation Corner to create a back story for their superhero or beast.
Free drop-in events. 10.30am – 4pm on 14 – 19 October 2019.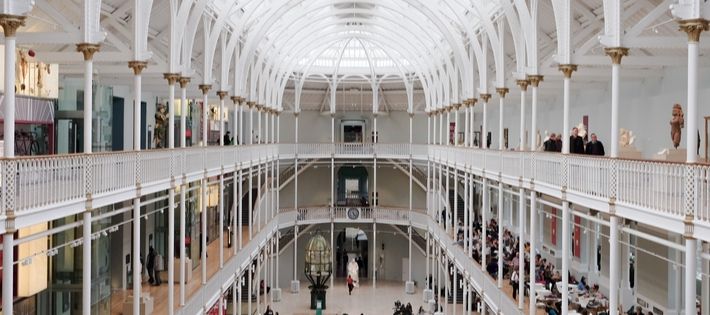 2. Anatomical Museum
Not for the fainthearted, the macabre Anatomical Museum at University of Edinburgh's medical school holds a large collection of human remains including the skeleton of Edinburgh's infamous grave robber, William Burke, the skull of George Buchanan (tutor to James VI) and a dissected body demonstrating the lymphatic system injected with mercury (dated 1788) . Under 16s require to be accompanied by an adult and parents are asked to use their own discretion when deciding to bring younger children to the museum (although the 5 and 6 year olds we know were fascinated by it).
Entry is free from 10am – 4pm on 26th October 2019. The week of Halloween is the perfect time to visit!
3. Edinburgh Libraries Week 2019
Edinburgh's local libraries offer far more than traditional paper books these days and Edinburgh's Libraries Week 2019 programme has a digital focus, demonstrating that they are making every effort to move with the times.
Start the school holidays with a free coding session, learn to programme robots or create a digital bracelet with a secret code word. Follow your local library's Facebook page for details of other regular events such as crafting and book groups.
Free events 7 – 12 October 2019. Some require booking.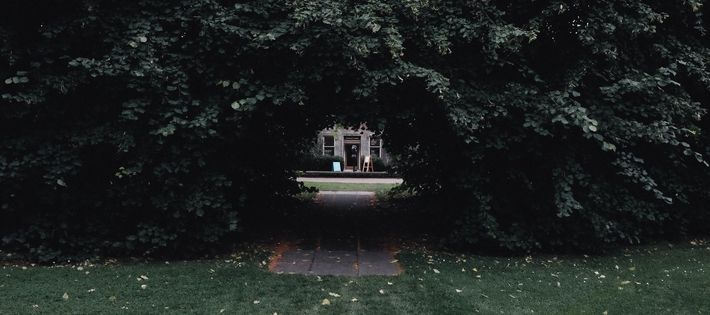 4. The Royal Botanical Gardens Edinburgh
A firm favourite in the summer months, the Botanics has plenty to offer in the Autumn too. Play in the leaves, search for the fairy doors (they're at the end of the Scots tree trail in north west corner), take shelter in the Temperate Lands, the only free entry glasshouse in the gardens (beside the Fletcher Building), or go squirrel spotting. For wet days there are always drawing materials and an exhibition on in the John Hope Gateway and the current exhibition in Inverleith House is "Microsculpture: the insect portraits of Levon Biss" – lots of cool bug pictures.
Free entry. Open daily 10am – 5pm in October.
5. Museum of Childhood
The Museum of Childhood has reopened to the public following an extensive refurbishment. It showcases toys and games from across the generations and also explores other aspects of growing up – from schooldays and clubs to clothing, health and holidays. Kids will love to see the huge variety of toys on display and parents will be transported back to their own childhoods.
Free entry 10am – 5pm every day.