Greyfriars Bobby, a beloved symbol of loyalty and devotion, is a must-visit attraction in the heart of Edinburgh. This iconic statue commemorates the heartwarming story of a faithful Skye Terrier who faithfully guarded his owner's grave for 14 years. Surrounding this renowned landmark are a plethora of family-friendly activities and attractions that will entertain and delight children of all ages – so it's easy to have a day out centred around a visit to Bobby.
1. Explore Greyfriars Kirkyard
Start your family adventure by exploring the historic Greyfriars Kirkyard, where Greyfriars Bobby's owner rests. This atmospheric graveyard is steeped in history and offers a fascinating insight into Edinburgh's past. Children can learn about famous figures buried here and listen to captivating tales of ghostly encounters. With its eerie ambiance and gothic architecture, the Kirkyard provides an interactive and educational experience for young minds.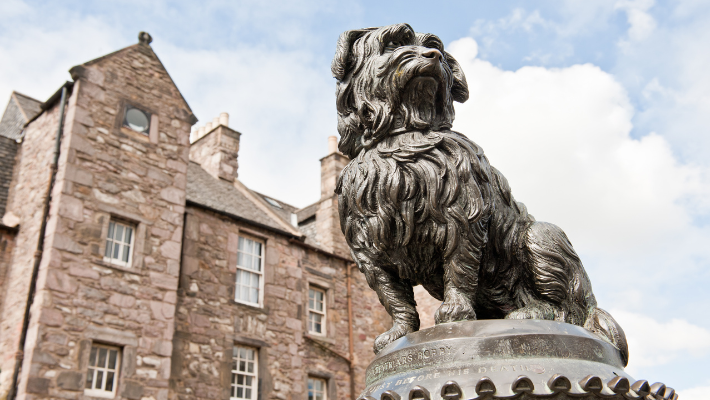 2. Pay a Visit to the Greyfriars Bobby Statue
No visit to Greyfriars Bobby is complete without meeting the loyal pup himself. Located just outside the Kirkyard, the statue captures the heartwarming spirit of Bobby's unwavering devotion. Children can pose for pictures with the bronze statue and learn more about the inspiring story behind it. This is an excellent opportunity for kids to connect with history and understand the importance of loyalty and friendship.
3. Enjoy a Picnic in Princes Street Gardens
Just a short stroll from Greyfriars Bobby, Princes Street Gardens offers a picturesque setting for a family picnic. Nestled between the historic Old Town and the bustling shopping district, this expansive park boasts beautiful flower displays, manicured lawns, and stunning views of Edinburgh Castle. Kids can run around, play on the playgrounds, or even feed the ducks by the scenic lake. With its serene atmosphere and ample space, Princes Street Gardens is the perfect spot to relax and recharge.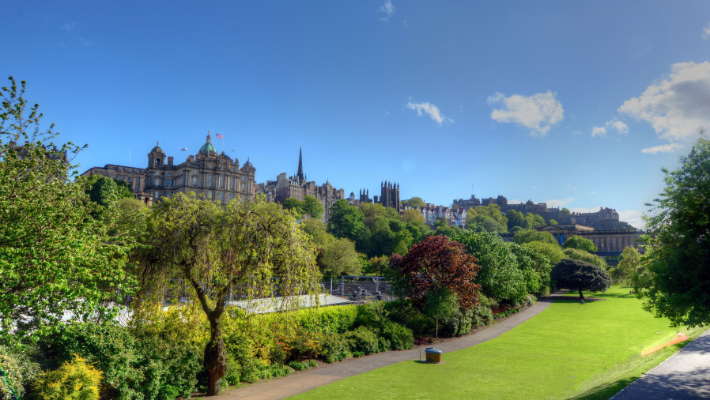 4. Embark on a Tour in the Old Town
For families seeking a thrilling adventure, an evening ghost tour through Edinburgh's haunted Old Town is an absolute must. Led by knowledgeable guides, these tours combine history, folklore, and spooky tales to create an unforgettable experience. But there are also several daytime options too – such as the 'Secrets of the Royal Mile' – led by Mercat Tours. Kids will be captivated by the tales of Edinburgh's past as they explore the narrow wynds and mysterious closes.
5. Discover the Dynamic Earth Museum
Located near Holyrood Palace, the Dynamic Earth Museum provides an immersive and interactive journey through the Earth's history. With captivating exhibits, state-of-the-art technology, and engaging displays, this museum brings science to life for children of all ages. From exploring prehistoric landscapes to experiencing earthquakes and erupting volcanoes, kids can embark on an educational adventure that is both entertaining and informative.

Greyfriars Bobby in Edinburgh provides an enchanting experience for families, immersing them in the captivating tale of loyalty and friendship. Alongside this iconic attraction, families can explore the historic Greyfriars Kirkyard, enjoy a picnic in Princes Street Gardens, embark on a thrilling ghost tour, and discover the wonders of the Dynamic Earth Museum. These family-friendly activities around Greyfriars Bobby ensure an unforgettable visit to Edinburgh for kids and adults alike.