I have been up, over and round Arthur's Seat hundreds of times; walking, running, with a baby strapped to me or a toddler riding piggy-back, with my snowboard (winter of 2010 you were amazing!), with a sledge, doing a minibus test, two days before giving birth and once wearing a light suit and head torch in the, frankly bonkers, public art performance Speed of Light.
Every one of these times I have looked out across Edinburgh and marvelled at how lucky we are to live in such an incredible city. There's no doubt that Edinburgh is steeped in history and shrouded by mystery, but I've never given much thought to the history of Arthur's Seat itself. Until now. These are just a few of the mysterious stories associated with the history of Arthur's Seat:
Why is it called Arthur's Seat?
Nobody knows! There are several theories; my favourite one is that Arthur's Seat is a possible location of Camelot where King Arthur plotted with his Knights of the Round Table. More likely though it is an evolution of an old Gaelic phrase Àrd-na-Said, meaning the "Height of Arrows", translated to Archer's Seat and, in turn, Arthur's Seat. Maybe. Or it could be Camelot…

What is with the tiny coffins?
In 1836 some boys hunting rabbits on the hillside came across seventeen miniature pine coffins, each containing a small figure wearing painted boots and tiny clothing. Despite extensive research, their origin remains a mystery today. Some suspect witchcraft, for which Edinburgh is well known, whilst others have linked the coffins to the victims of the infamous Edinburgh duo Burke and Hare but we will never really know the truth. The eight surviving coffins are on display at the National Museum of Scotland and I'm sure they would welcome any new theories!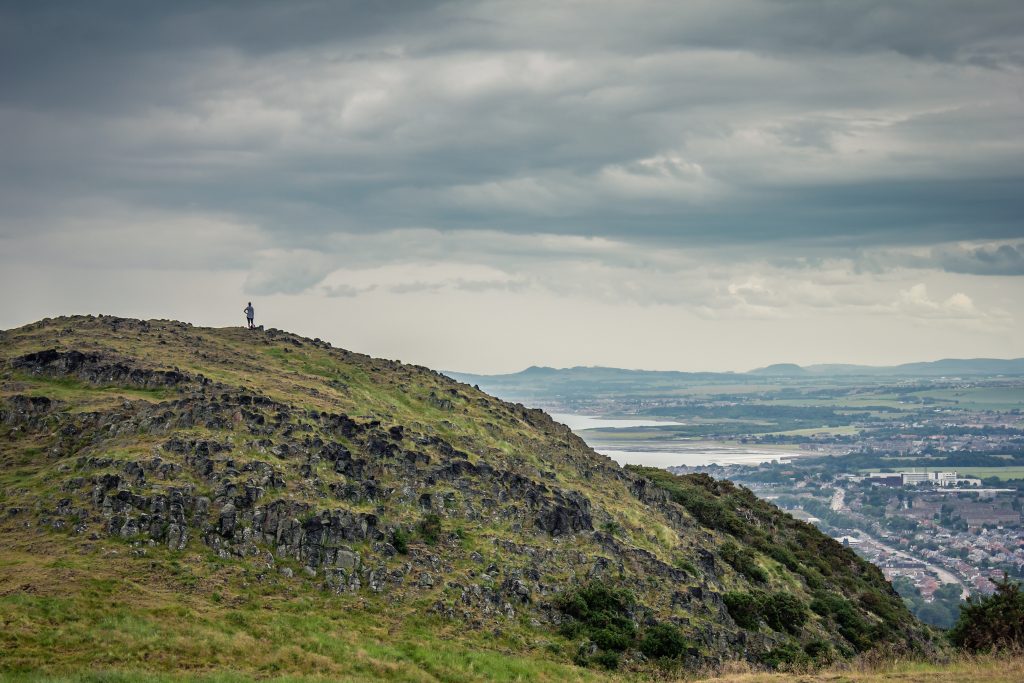 Is there really a secret tunnel at Arthur's Seat?
Yes! Well, sort of. At 517 metres long, one of the longest tunnels in Edinburgh is at the foot of Arthur's Seat and it seems to be a well-kept secret. The tunnel, said to be one of the first railway tunnels in the UK, is part of the Innocent Railway, Edinburgh's first passenger line. It is now a cycle path running from St Leonards to Brunstane. The tunnel entrance is in a housing estate at East Parkside on the south-west side of Arthur's Seat and is not obvious unless you're looking for it; so go and have a look for it and enjoy the echoey lengths of the "secret" tunnel.
Does Arthur's Seat hold the secret of eternal youth?
Um, no. I'm afraid not. But local legend has it that women wash their face in the dew of Arthur's Seat on May Day to stay young. I have to say I've never seen anyone doing that but perhaps I shouldn't knock it until I've tried it! Arthur's Seat is an extinct volcano. It last erupted over 340 million years ago so Edinburgh is not under threat of a volcanic disaster but who's to say there are no age defying properties resulting from the area's historic geology and previous lava flows?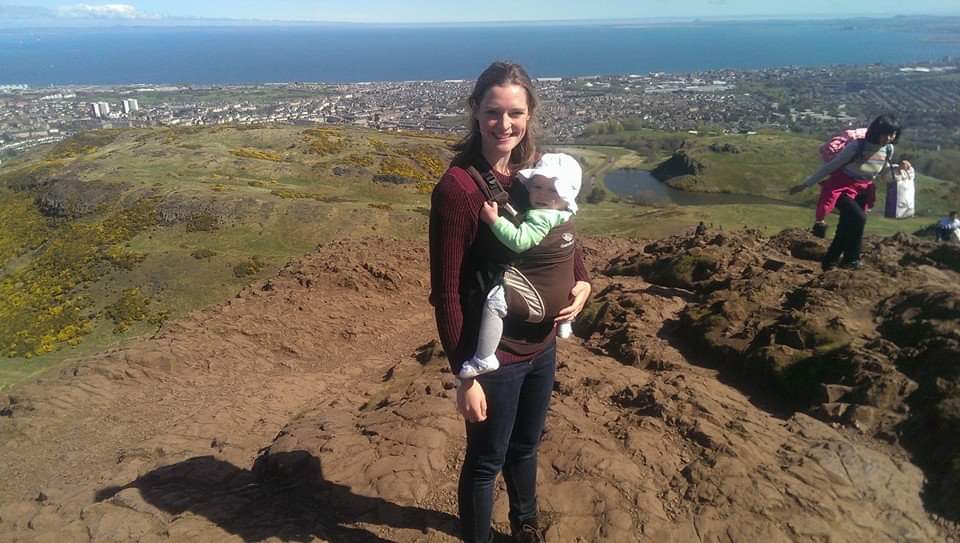 Arthur's Seat makes for a fascinating day out in Edinburgh. Climbing to the 251m summit is an iconic Edinburgh activity and young hikers will be captivated by stories of extinct volcanoes, King Arthur and, for the more macabre, the mysterious little coffins. Climb the Radical Road and head along the top of the Crags; check out the ruins of St Anthony's Chapel sitting some way above Holyrood Palace; feed the swans at St Margaret's or Dunsapie Lochs or walk through the secret tunnel of the Innocent Railway to Duddingston, a charming village now subsumed by Edinburgh. There is so much to see!

Warning:

Take care. Although it is no Munro, Arthur's Seat can be dangerous and has tragically claimed the lives of several people in accidents over the years. You may see people in flip flops or stilettos on Arthur's Seat (I have seen both) but the terrain is uneven, whichever way you go up, so proper shoes are the sensible choice. Don't stray too far from the tracks and don't attempt the walk in poor visibility – you won't see anything from the top anyway. Rock climbing is forbidden in most of the area and a permit is required to climb in the south quarry.