It's been two years since I last took part in 'Blogtober' – in which I attempted to post every day in October. Whilst life is BEYOND busy at the moment, I've been trying to regain a little balance and make time to pause each day. Blogtober is a great way to do that as by carving out time to blog – no matter what the post – it gives me time to think and often, remember to enjoy each and every day.
I've been reflecting on this idea a lot after reading 'The Art of Being Brilliant' by Andy Cope and Andy Whittaker. Whilst the book explores six common-sense principles that help readers become super brilliant, I've found that the biggest impact on me personally is the reminder that I need to find happiness in everything.
One idea that struck me was the idea that if life is a 'race' – it's not one you really want to win. It shouldn't be rushed. It shouldn't be done in a hurry. Since thinking about that idea I've really been struck by how many people use the phrase, 'Don't worry – it's almost the weekend!' or 'Only two weeks until the holidays!' I don't want to be wishing time away like that any more. Aside from anything else, I'm going to be working 5 days a week (minimum) for the next 30 years or so (I hope!) so I really need to enjoy it!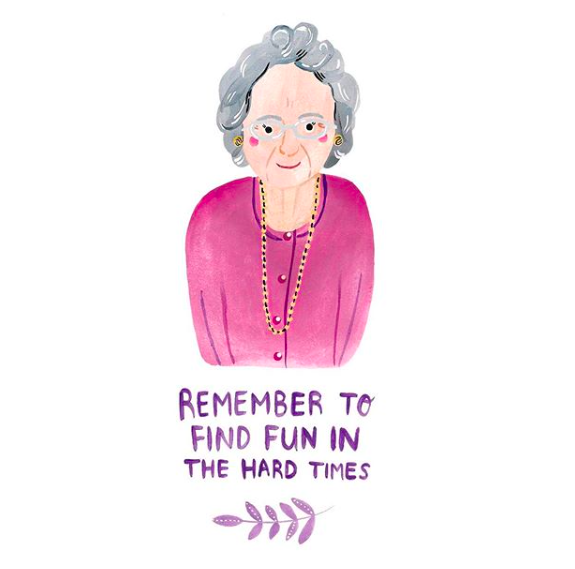 Whilst a change in attitude or intention was easy, I've been struggling to put that into practice. Not everyday has been easy – particularly as this term has been incredibly busy. But I don't see that as a reason to give up – I just need to keep trying and that's where Blogtober comes in!
Where are we now?
Last time I attempted Blogtober, I don't think I really had an idea of what I wanted to this blog to be. I started writing when I was on maternity leave with my youngest and for a couple of years I tried to be a lot of different things. I wrote about fashion, food, fitness, our family life… basically anything I could think of or felt like writing.

Looking back, whilst I enjoyed things (and lots of people were reading – thank you!) I think I was more looking around at other blogs and thinking that I should be like them. Whilst this wasn't 'wrong' as such and was a good learning process, the only thing I'm 'best' at is being me – so really I did need to find my own way.
To that end, I spent time with friends asking them what they perceived Edinburgh to be and what they really wanted to read about. The responses were hugely varied and so I thought it would be appropriate to try and reflect that in the blog too. So rather than continue 'alone', I set about inviting a group of people to write for the blog as well.
So two years on from the last Blogtober, the blog feels very different. I rarely write 'personal' posts about family life or inner musings. But rather, I have a team of wonderful people who each bring their own slant on what it is to live in Edinburgh with kids.