We are blessed with lots of brilliant local businesses in Edinburgh and a prime example is Treehouse Childrenswear in Stockbridge. Owners Kim and Sophie have both watched my children grow, ensuring not only that there shoes are fitted perfectly but that they also have an enjoyable shopping experience.
One of Katie's first words was in fact, shoes. I have the cutest video her her in a pair of my heels very proudly shuffle round, shouting 'shoes shoes' with utter joy. Her feet were so tiny that she was walking long before any shoe actually fit her – but it was the staff at the Treehouse who I turned to for advice. It's perhaps no surprise then, that they've become part of our back to school routine.
I recently met up with Kim to take a look at everything they have in stock for back to school in Edinburgh this year, and of course to get Katie a properly fitted pair of shoes for the year ahead. It's a joy to collaborate with a business like Treehouse Childrenswear, not just because they're on our doorstep in Stockbridge, but because their ethos is so child centred.
Shoe fitting
Kim and Sophie are both accredited through the Society of Shoe Fitters, and have invested a huge amount of training to ensure all the staff provide the same level of service. I love that aside from getting to know a number of staff over the years, I know that my kids will be fitted well no matter who is fitting them.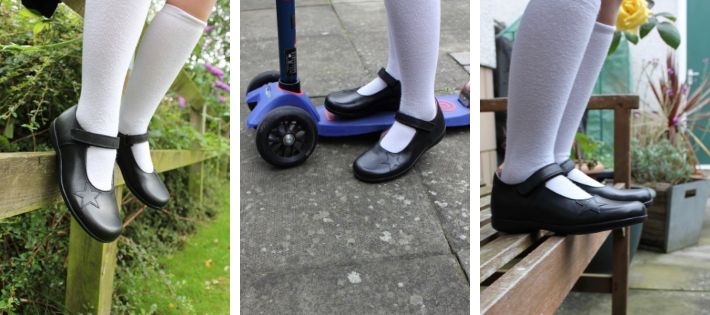 I want my kids to be comfortable in all of their shoes, but obviously with school shoes this is something that they are wearing every weekday. It's key that they should be able to run, jump and play but also look smart. Katie's school has quite strict rules about suitable footwear in that it was to be as plain as possible and traditional. Thankfully, the Treehouse has always provided a wide choice of shoes for Katie to choose from.
Treehouse stock a number of different brands including Froddo, Noel, Petasil, Primigi, Ricosta, and Start-Rite so they can not only accommodate varying tastes but also find something that is the perfect fit. Katie tried on four or five different shoes before deciding that the Petasil Benlinda really was the most comfortable for her. This will be her second pair in that style so I'm also happy knowing how well her first pair lasted.
School Accessories
With every pair of school shoes, kids can also book in for a haircut at the Treehouse at the same time. Instead of traditional chairs, kids are able to sit in small cars – something that is a massive lure for Thomas who usually has to be wrestled away! I love that it turns something which can be quite boring for a child into a fun experience.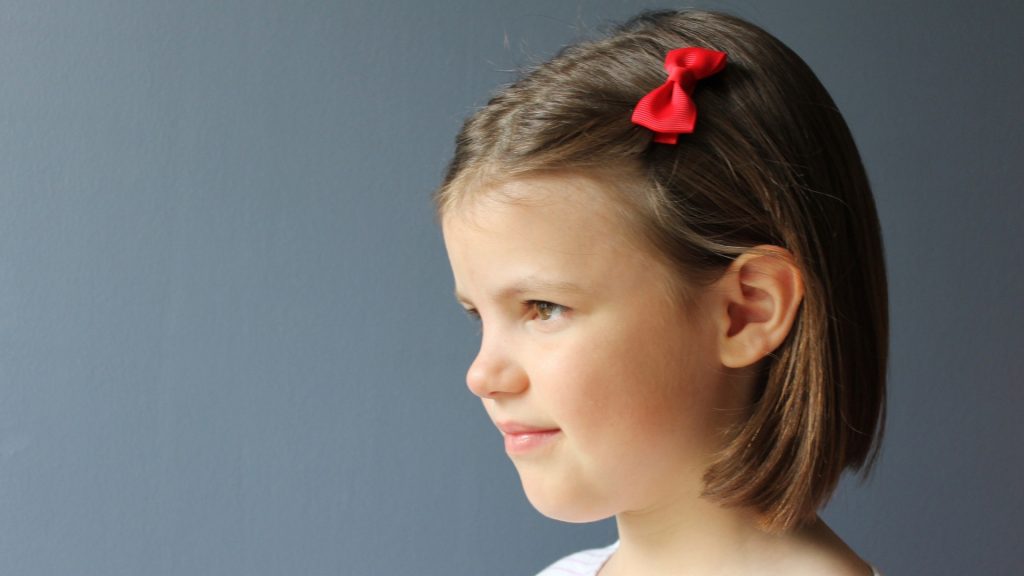 Katie also loves to choose new hair clips when we visit the Treehouse, and they've got a great selection for school. Obviously, the tradition is for kids to wear something in school colours so Treehouse have a great stock from Lottie Nottie in every colour going. We've always found that this type of clip works really well with Katie's fine hair – and has the added bonus of looking really cute too!
School Snack
I recently shared my Scone recipe which is one of my key go to snacks for school. Thomas still needs a packed lunch each day which must be stored with an ice pack to keep cool. Treehouse have a variety of Lunch Packs in this style that are perfect for this alongside these really cute little stackable boxes.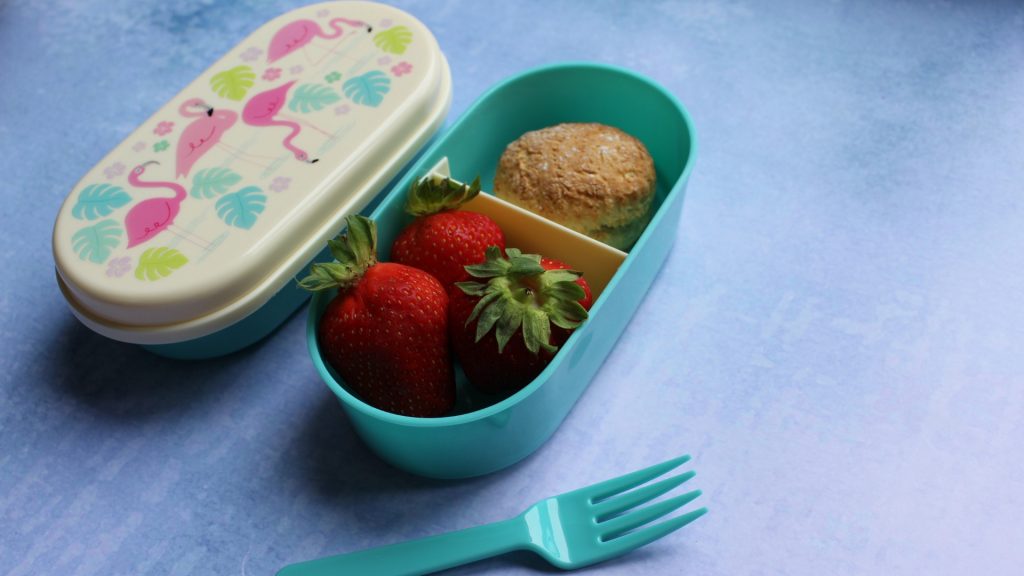 Aside from the cute design on top, they also have their own cutlery set stored away in the top. Whilst kids are obviously happy eating with their fingers, there's certainly nothing wrong with encouraging cutlery use! I often pop things like pasta salad or a mix of cucumber and tomato in Thomas' lunch which is actually a little easier to eat with a fork anyway!
Stationary
I found that when Katie started in Primary One it was actually easier to pop all her things in a clear pencil case so that she could clearly see what she needed – rather than just rummaging around.
But despite labelling EVERYTHING it was still useful having a few spare packets of pencils in stock for when things did go wondering! Her pencil case also lives at school during the week so we've found having a double for homework is also a good idea!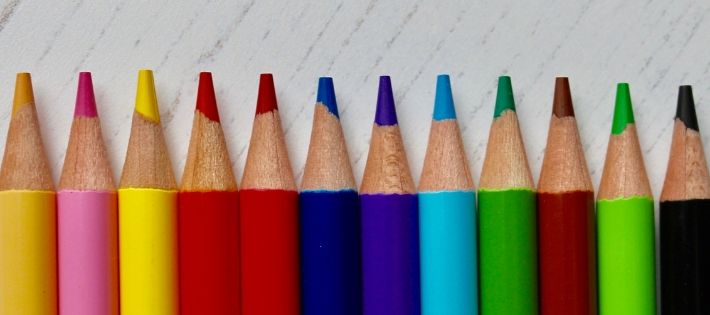 Treehouse have a lovely stationary range – along with some workbooks – to help prepare kids for school and to ensure they have everything they might need. It's the basics – done well.
School bag
This year Treehouse have a stock of Mi-Pacs in a range of colours. These bags are made slightly smaller to be a better fit for little humans – but are hardy enough to stand up to everyday school wear. They are water-resistant so perfect for Edinburgh weather and have a reinforced section for that inevitable bag dragging that happens at some point!
Katie always likes to accessorise her school bag with a variety of key chains so has amble opportunity to 'bling' things up, whilst I'm happy to find something that won't show up every little mark and will last several years of use!
Whilst I really don't want to think about going back to school during the holidays, I do appreciate how Treehouse help to make it seamless and actually enjoyable for the kids. Kim quizzed Katie about the things she enjoys, who her teacher will be and what she's really looking forward to. I'm devastated that the holidays seem to be going so quickly but I know that I can't let that impact on the kids. Both are excited to be going into new classrooms, with a large assortment of friends and generally love school life. I'm thankful that Treehouse help make that experience what it is.
P.S. Katie was gifted her school shoes by Treehouse Childrenswear but all thoughts, words, and ideas are our own. We have been paying customers at Treehouse for six years and will continue to be in the future – I am delighted to be working with them and hope that you will also support this wonderful Edinburgh local business.