With rainy days and kids to entertain, one of my favourite things to do is bake. It can be tricky to find something easy enough for the kids to help with and actually take ownership of but this Scone recipe is superb. It takes about 10 minutes to actually make – the same amount of clear up – by which time you're pulling hot, delicious scones out of the oven!
'My tummy's rumbling' is a common phrase in our house – even 5 minutes after dinner – so having a home-baked goody to hand is always useful but these are also a great school snack option. They are low in sugar but are filling enough to keep the kids going too.
Ingredients
40g Lurpack Spreadable Butter
225g Self-Raising Flour
1.5 Tablespoons Golden Caster Sugar
Pinch of Salt
95ml Milk
Method
After measuring out the butter and flour, I put them into our food processor and just whizz for about 30 seconds. You can do the whole rubbing in thing but I've never particularly liked it and this way, you end up with a really fine breadcrumb texture and it's not at all claggy.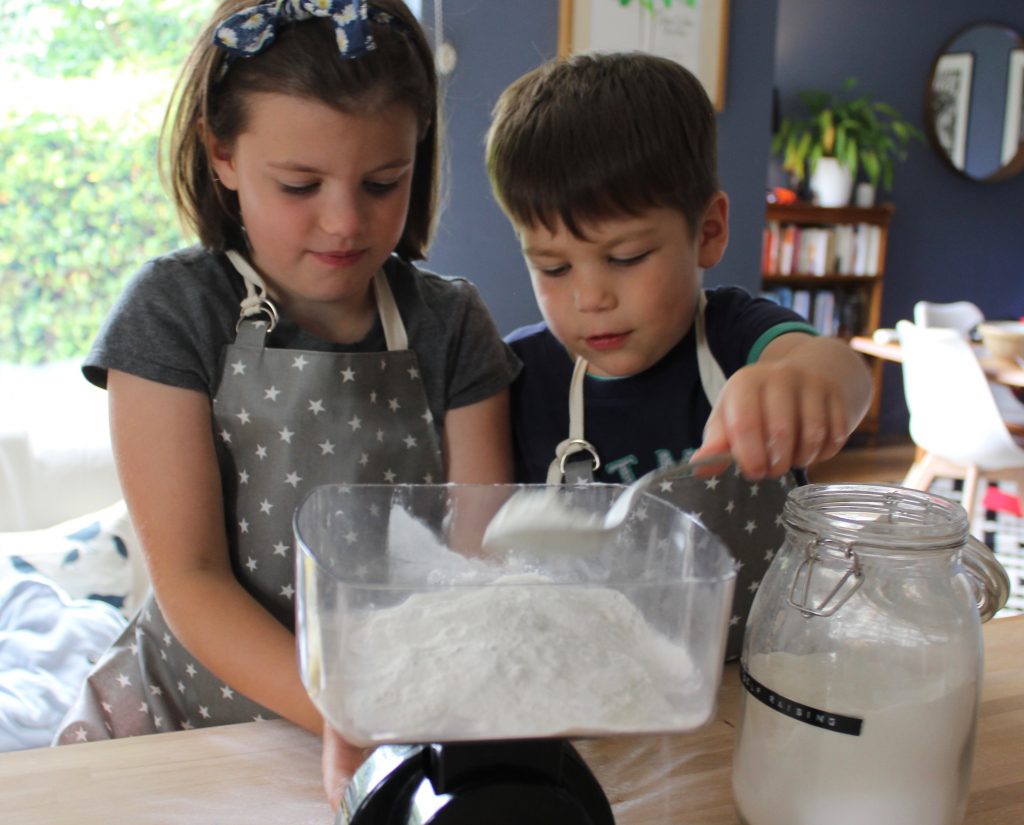 Tip the whole lot into a bowl and mix in the sugar and salt.
Add in the milk a little at a time, or if you're Thomas, just tip the lot in and laugh manically.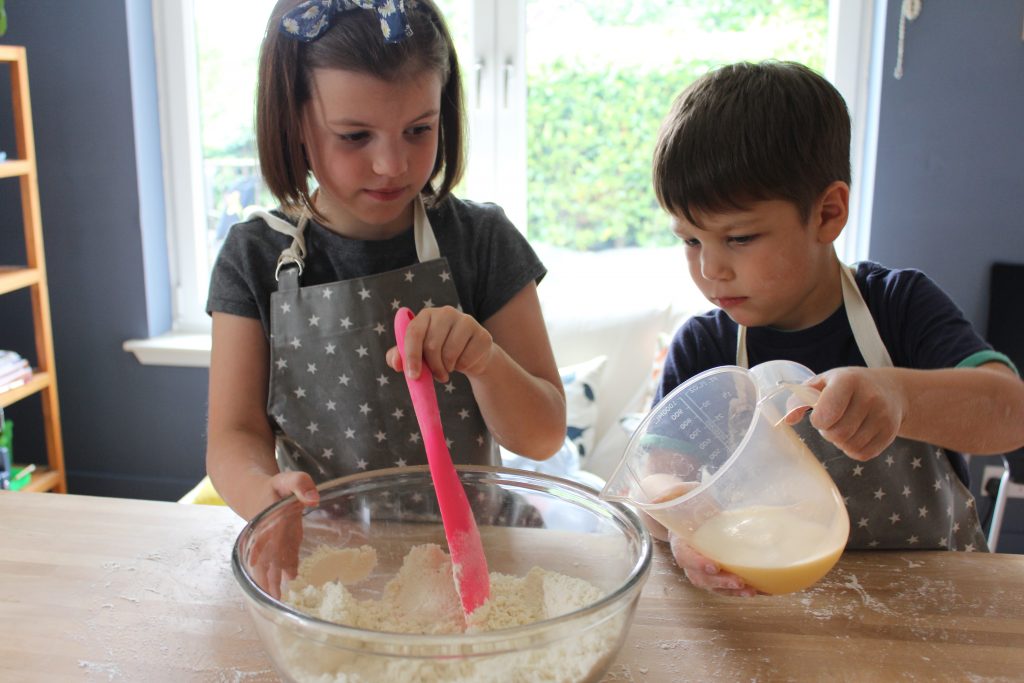 Turn the mixture out onto a floured surface and kneed it about a little. Roll – or actually just pat it with your hands – so it's about 2-3cm thick. The kid's always squish it a bit flat so I usually just fold it over a couple of times. Thomas at this stage was also trying to stab it with the mixing knife – which really didn't do much harm!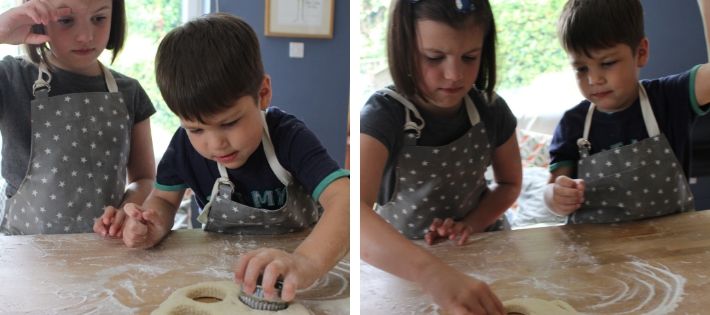 I use a small cutter that's about 5cm in diameter and from that I usually get about 12 scones. They're really just bite size and are gone within a day or so with my gang so I'm not really sure how they keep!
I use a non-stick pizza stone to bake them at 220C for 12 minutes – on the top shelf but turning half way through as my oven isn't really that even. After cooling for about 5 minutes, they're delicious with a bit of butter and jam!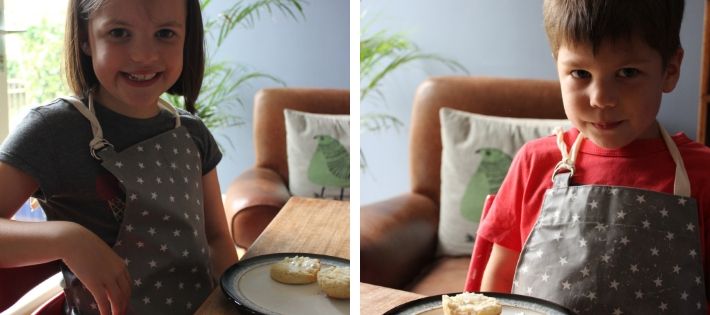 Messy Me Aprons
As you can see the kid's really did pitch in on this one: we were lucky to be sent some Messy Me aprons recently and the kids have been doing their best to road test them! It's really nice to find something for Katie's size as I've previously found kid's aprons are more toddler size. She is craft-made so having something wipeable is useful too. Thomas is into mess every 5 minutes so it's also nice to know that when Katie has grown out of hers – Thomas will definitely use it too!
Way back in 2017, we reviewed their high chair cushions and I can't believe how time has flown. We were delighted to be able to hand the cushions on to a friend as they really stood the test of time. It's also really lovely to have something in the same print to remind me that the kids are still small really!