Have you ever wanted to channel your inner Charlie Dimmock? Or perhaps you've sunk a few glasses of wine whilst watching the Chelsea Flower show and thought that you must instantly landscape your garden… nope, ok, that might just be me?! Either way, today I wanted to talk about growing food and why I think it's something anyone could just give a bash:
It's easy to get the kids involved
Aside from initially planting seeds (which admittedly can be a bit messy) there's loads that kids can help with. On the allotment, Katie has the task of fetching water from a near by tap and then watering the plants. She also is pretty good at pulling up the weeds although she does lose focus with this!
However, through spending time on the allotment and actually from growing plants at home. I am surprised by the number of plants she can now recognise by sight and how much she enjoys it all. Last night she regaled our neighbour with an explanation of the different tomatoes that SHE is growing and how she may well share some with him in June!
Although Thomas is a bit littler, he too joined in with planting things in our garden at home and enjoys reminding everyone of the need to look after them. He can often be found in the greenhouse 'fixing' the shelves with his toy tools and generally enjoys supervising everything going on.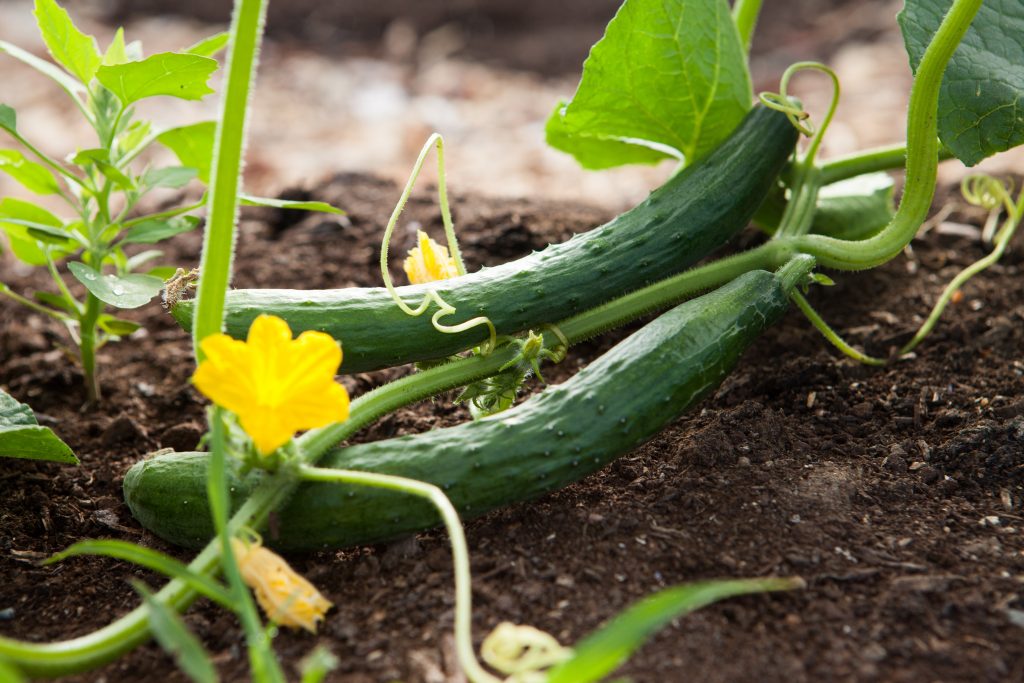 You can grow things anywhere
Before we gained an allotment space, all of our home grown foods was from pots on our patio. We have rhubarb in a large tub that has provided enough for numerous crumbles for the last six years, and successfully grew runner beans last year. We do also have numerous strawberry plants, and I had been convinced we didn't actually get any fruit until my Mum pointed out that Thomas had been happily grazing in the garden most of the summer!
It doesn't need to be expensive
Plants really don't need much to be happy beyond good soil, water and sunlight. We have plants growing in old toy boxes, an assortment of abandoned pots, and have used all sorts of odds and ends in an effort to protect the allotment from rabbits! Obviously we do live in Scotland, where the climate isn't exactly blessed with sun but places like the GBC Group have a range of aluminium greenhouses available at great prices.
The food tastes good
Organic veg box schemes are really popular here in Edinburgh, but even this 'local' farmers are somehow producing bananas – decidedly NOT from Scotland! Although it's obviously nice to get food of season, or from other countries – you absolutely know that growing your own food means that it'll be unbeatably fresh.
On the allotment, we had some 'rogue' potatoes appear where our broadens were popping up. So rather than leaving them to compete I decided it was better to dig them up whilst carefully transplanting the shooting beans. Katie was absolutely gobsmacked to see potatoes – "just like REAL potatoes" – appearing from the soil and of course, wanted to eat them on return home. Admittedly, they were not the most even or attractive looking of things – but they looked amazing to her!
You'll appreciate your supermarket more than ever!
Finally, as I look out upon on our green house with seeds yet to sprout and think upon the allotment beset by birds, rabbits and slugs, I do realise just how lucky we are. We don't have to worry about drought or failed crops. If the rabbits eat everything – then so be it! We'll try again next year or build a different fence. No one will starve from our failed efforts.
Growing your own is fun, rewarding, and yes, sometimes frustrating. But at the end of the day – we have everything we need on our doorstep. Isn't that amazing?