Some people navigate the city by pubs, others perhaps actually acknowledge streets signs, whereas I undoubtedly get around by my map of coffee shops.
One of our Sunday morning rituals is to head to Williams and Johnson Coffee nestled away in Customs Lane. Custom Lane itself is a collaborative space with workspaces above, and a large open space below for events or exhibitions. It's always worth popping in to see what's on – but it's also home to some of the best coffee in Edinburgh.
All the coffee is single origin and roasted on sight – this results in a) tasty fresh coffee and b) a great smell.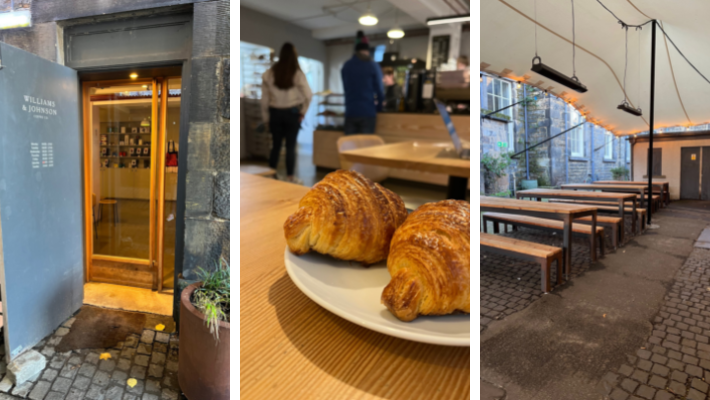 Importantly for us, they also have a lovely selection of baked goods, a range of fruit juices that appeal to the kids, and a space unfussy space that's easy to occupy. Whatever the weather, it's nice to sit out on the Shore or if it's really grim – there's plenty of covered tables if indoors is full.
They have wifi available to customers so it's not unusual to see people working on laptops – but I'm usually too busy drinking coffee to bother with that!