Unsurprisingly, most events planned for November this year are outside. It's been great to see businesses adapting and that there's still plenty on for families in Edinburgh – even with the restrictions. Whilst we are lucky to have plenty to do at home, I'm looking forward to getting out with the kids this month and just plan to wrap up warm!
Wondrous Woods – on to 15 November
For the first time in the history of the Hopetoun Estate, the grounds have been lit to create a magical, mystical woodland journey! You can read our full review of the press night – and it's been lovely to hear from many of you who have subsequently visited!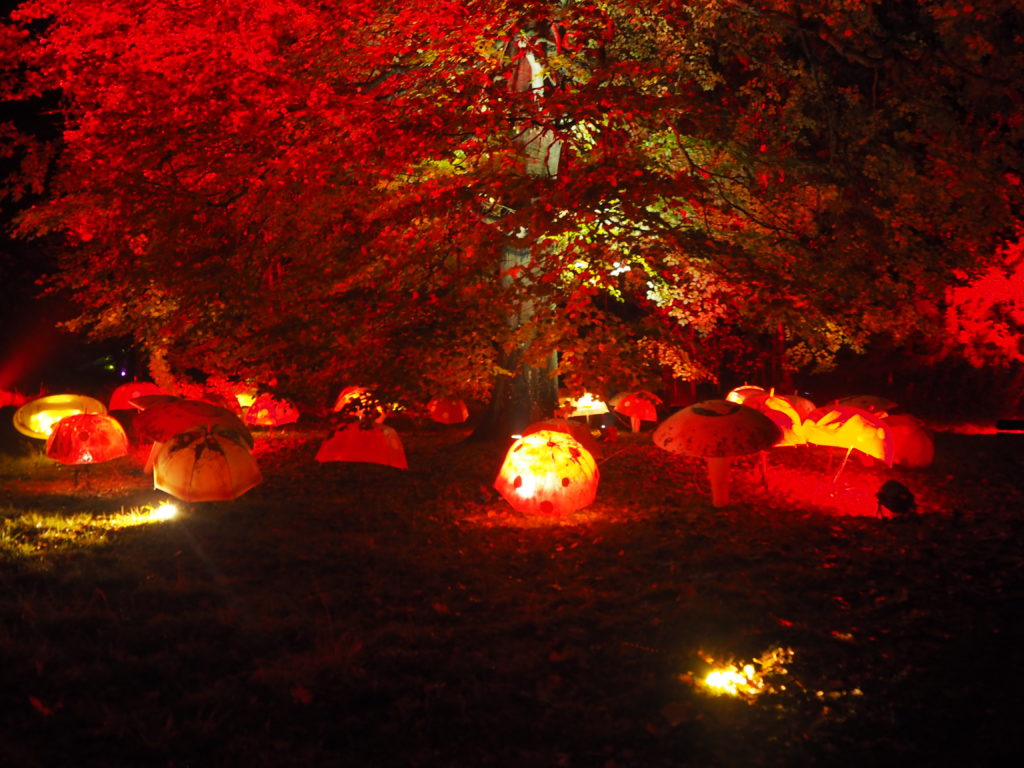 It's been described as magically, spooky in part, majestic and really quite 'trippy'! Think glowing mushrooms, whispering bushes, lasers shooting into the sky, and walking through mist!
Book Week Scotland – 16-22 November
If the weather does really take a turn, or if we have to increase restrictions, one thing to look forward to is Book Week! This year all events will take place online and there is plenty planned for children and families.
Alan Windram, the award-winning author will deliver a digital session packed full of fun with a reading from One Button Benny his newly released picture book. 
David MacPhail, much loved Scottish children's author of many great stories like Thorfinn, the Nicest Viking. David will be creating videos introducing different stories and characters from his works which children all over Scotland can watch then watch on YouTube. 
Find out more about Book Week Scotland here.
Have a Nordic Twilight Experience – all through November until 20 December
Every Friday, Saturday, and Sunday – Bridge 8 Hub and Paddle Cafe are hosting Nordic Twilight Experiences.
Enjoy an outdoor dining experience from the Paddle Cafe before embarking on a guided twilight paddle along the canal (lit by lanterns!). On return to the Hub, enjoy s'mores and hot chocolate by the fire pit!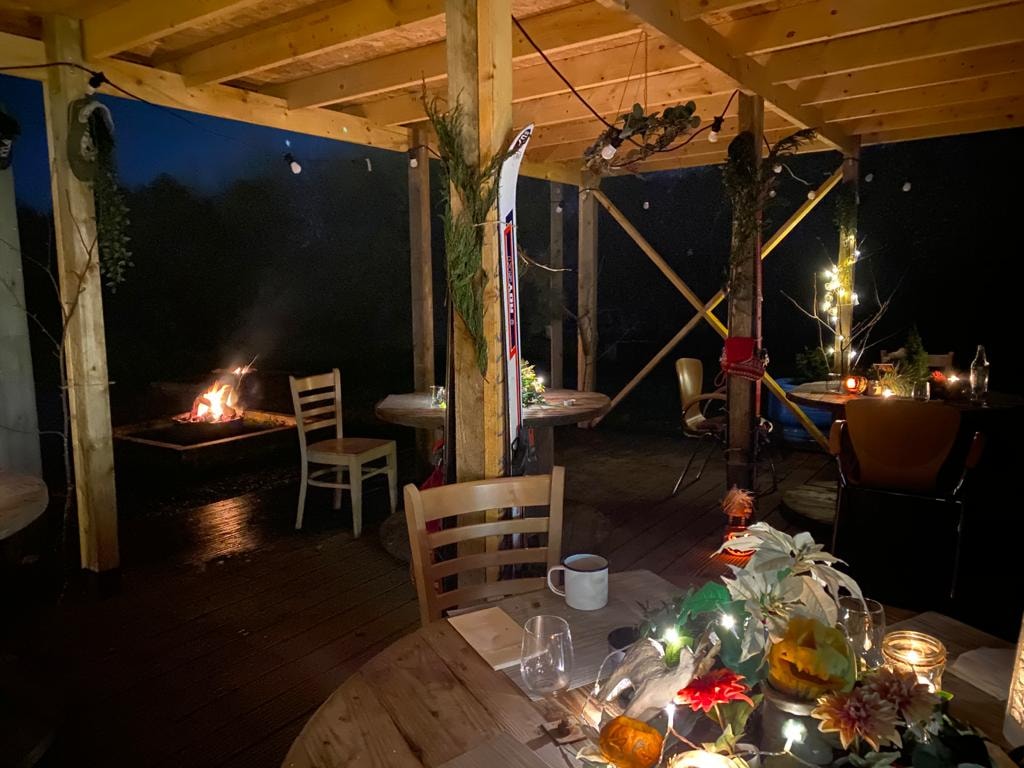 For more info and to book in email bridge8nordic@gmail.com – I'm super exited to be reviewing this next week so more details to follow soon!
Edinburgh Zoo Christmas Night – from 20 November until 3 January
Glow all the way to the Arctic with stunning projections, twinkling fairy lights, candy canes, nutcrackers and much more. Designed for limited visitor numbers with a wide range of safety measures in place, we're super excited to see what Edinburgh Zoo have planned this year!
You can read find out more information about this night here!
Christmas at the Botanics 26 November – 3 January
Whilst this one isn't on until the end of the month, it's worth booking early as it's always been special! Now in its forth year, prepare to enter into a botanical world festooned with seasonal cheer enhanced by a soundtrack of festive classics. Wander beneath unique tree canopies drenched in Christmas colour. There are hidden surprises too. Watch out as lights seem to tumble from the undergrowth and flash up trees like fizzing fireworks.
For more information or to book tickets – visit here.
Visit the Real Mary King's Close – on all month
For another indoor option (and for slightly older kids), we recently visited the Real Mary King's Close (as paying customers) and couldn't have been more impressed. Aside from learning some fascinating history of Edinburgh's old town and getting to walk on the streets still lurking towards the Royal Mile… I was very impressed with their safety measures.
Each family group was assigned a letter as they were called into the first room; we then stood by a sign with that letter to receive our tour briefing before being led to the next (being reminded to keep 2m from the group in front at all times). In each area of the tour we then simply had to find our letter and stick to it – we could still see everything, hear everything, and experience everything there was to experience… but were distanced at all times. Hand sanitiser was available at various points and masks were also worn.
I wish they did a 'locals ticket' as I would return if it was more affordable – but as a treat and to experience something different – there's more information here.
National Museum of Scotland
Finally, as another indoor option for families with children of all ages – the National Museum is open again! You do need to book ahead but it's still free and you just choose a timed slot.
Not everything is open again – particularly some of the more interactive options but they have designed a family puzzle trail to help you plan a structured visit! Whilst masks do need to be on – the balcony cafe is open if you need a break!
If you're aware of any other events for children that are on this month – please let us know as we're always happy to share on our Facebook or Instagram!