Edinburgh's New Town and Stockbridge neighborhoods offer a plethora of family-friendly dining options, ensuring a delightful culinary experience for both kids and adults. Today we thought we'd introduce a few of our top favourites:
1. The Scran & Scallie, Stockbridge
Nestled in Stockbridge, The Scran & Scallie is a gastropub that is perfect for families seeking a relaxed yet delicious dining experience. With a dedicated children's menu featuring mouthwatering dishes made from locally sourced ingredients, this eatery provides a delightful gastronomic adventure for young taste buds. The cozy ambiance, friendly staff, and a play area for kids make The Scran & Scallie a must-visit destination for families exploring Stockbridge.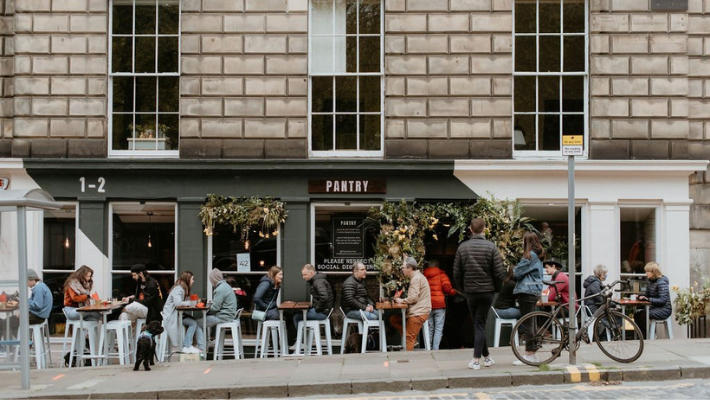 2. The Pantry, Stockbridge
Located on the edge of Stockbridge and New Town, The Pantry is a family-friendly café known for its warm and welcoming atmosphere – and long queues on a weekend (so get there ASAP!). This cozy eatery offers a diverse menu with options ranging from hearty breakfast dishes to scrumptious sandwiches and homemade cakes. The Pantry's attention to detail extends to their children's menu, ensuring that even the littlest diners are well catered for. With its relaxed ambiance and delicious food, The Pantry is a fantastic choice for a family meal.
3. The Dome, New Town
Situated in the heart of New Town, The Dome is a grand and elegant dining establishment that is surprisingly family-friendly. The Dome's opulent surroundings, including its famous Christmas decorations, create a memorable dining experience for families seeking sophistication without sacrificing kid-friendly options. This iconic venue specifically offer's a 'Children's Afternoon Tea' – so if you're looking to treat your kids then this is a great option.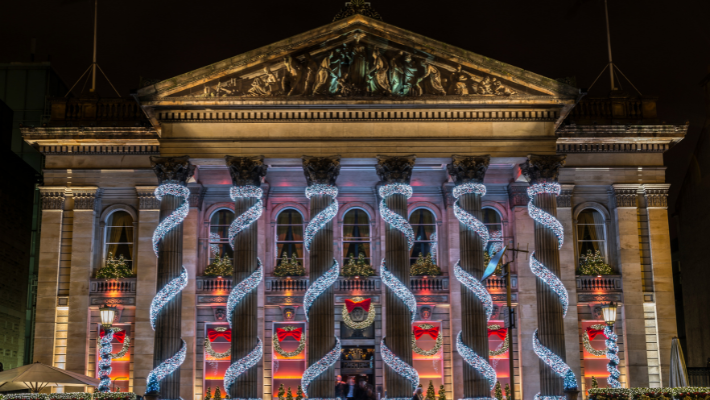 4. Bell's Diner, Stockbridge
Opened more than 50 years ago, Bell's Diner has become an Edinburgh institution. The best thing about Bell's is that it hasn't changed – it's consistently good. It specialises in burgers, focusing on high quality meat with a variety of flavoured butters that are then melted through. For kid's there is a special 'Brat Burger' that comes with a side of fresh cut chips – which we usually order with a side of garlic mushrooms and the onion rings. Whilst takeaway is an option, I'd recommend sitting in and enjoying a milkshake too!

In short, Edinburgh's New Town and Stockbridge neighborhoods offer a variety of family-friendly dining options that cater to all tastes and preferences. From the relaxed ambiance of The Scran & Scallie and The Pantry in Stockbridge to the grandeur of The Dome in New Town, families are spoilt for choice. Explore these culinary gems, indulge in delightful flavors, and create cherished memories while dining with your kids in Edinburgh's New Town and Stockbridge.