I'm not about to start disclosing my daughter's full medical history, which would be long, boring and a bit grim at times, but suffice to say – she has a number of food intolerances. At one point we were entirely off dairy, but had begun to re-introduce it in the hope that her gut had matured a little more. Unfortunately, this doesn't seem to have been the case and we've been referred back to the children's hospital again. Whilst we begin the months of waiting for an appointment, we will need to manage Katie's diet as closely as possible but that's no excuse to exclude fairy cakes!
After keeping a food diary for the last couple of weeks, we've decided to not only cut all dairy again but also to try and cut her gluten intake. Supermarkets have such superb 'free-from' sections now, this isn't actually that much of an inconvenience. However, it's still fun to do baking at home and pretty easy with help from Doves Farm – the provider of all good gluten-free cooking goodies in this house!
Gathering ingredients
As I've mentioned before, I find when cooking with kids, it's much easy to weigh out the ingredients before they join me in the kitchen. Although, Katie does enjoy the measuring process (which is also a good learning process), if I'm in a hurry and want less mess – this is my go-to technique!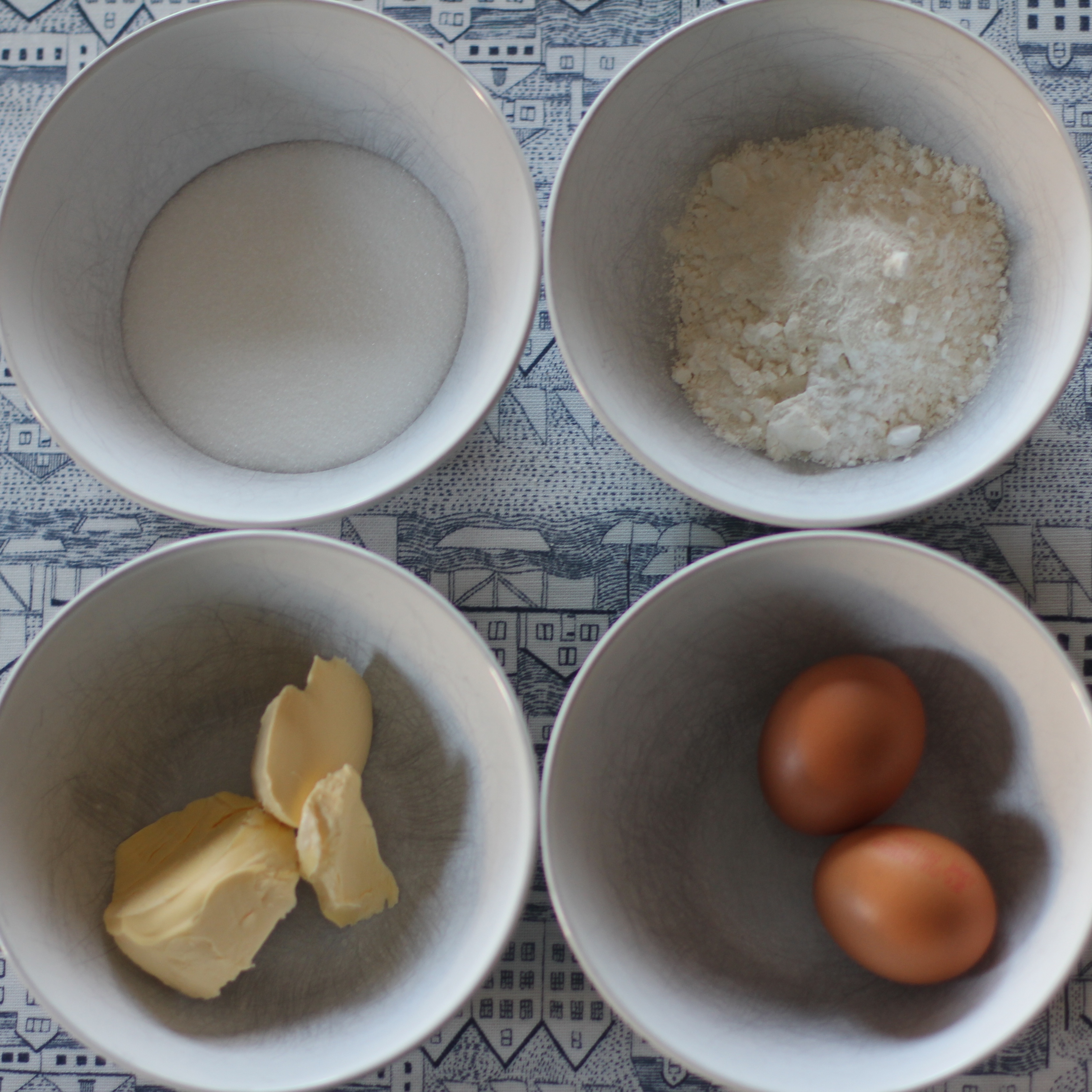 For this particular recipe I used:
75g 'Pure' Sunflower Spread
75g Caster Sugar
2 Eggs
75g Doves Farm Free From Gluten Plain White Flour
1 tsp Baking Powder
1 tsp Doves Farm Xanthan Gum Powder
You can easily double the amount of cakes by increasing 75g to 150g, and by using 3 eggs plus a tbsp of milk – but I didn't want to make that many. I personally would've opted for oat or rice milk to keep things dairy-free.
As with the chocolate brownies, I still have failed to buy an vanilla essence or a splash of this would've gone in too! You could leave out the Xanthin Gum but I find this just makes the cakes a little less crumbly. Also, by using self-raising flour the Baking Powder would not be necessary but Waitrose had sold out!
Process
This could not be simpler, using our stand-mixer and given the pre-weighed ingredients, Katie was able to do this independently with minimal instruction.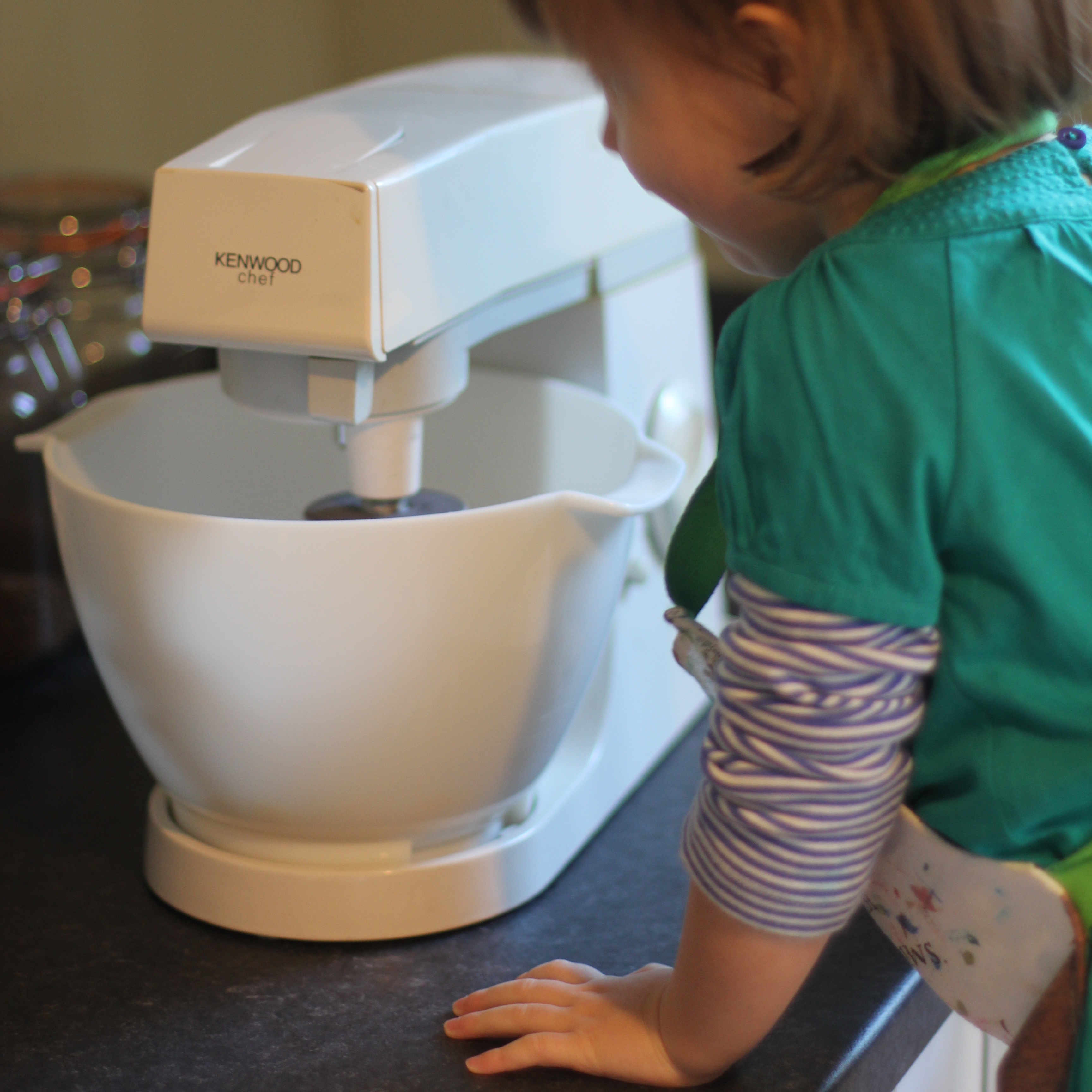 The butter and sugar were beaten until nicely combined, before the eggs and then flour, Baking Powder and Xanthun Gum Powder were beaten in.
This mixture was then spooned into 12 cases before going into a pre-heated oven at 180C for 10 minutes (give or take – just keep an eye!).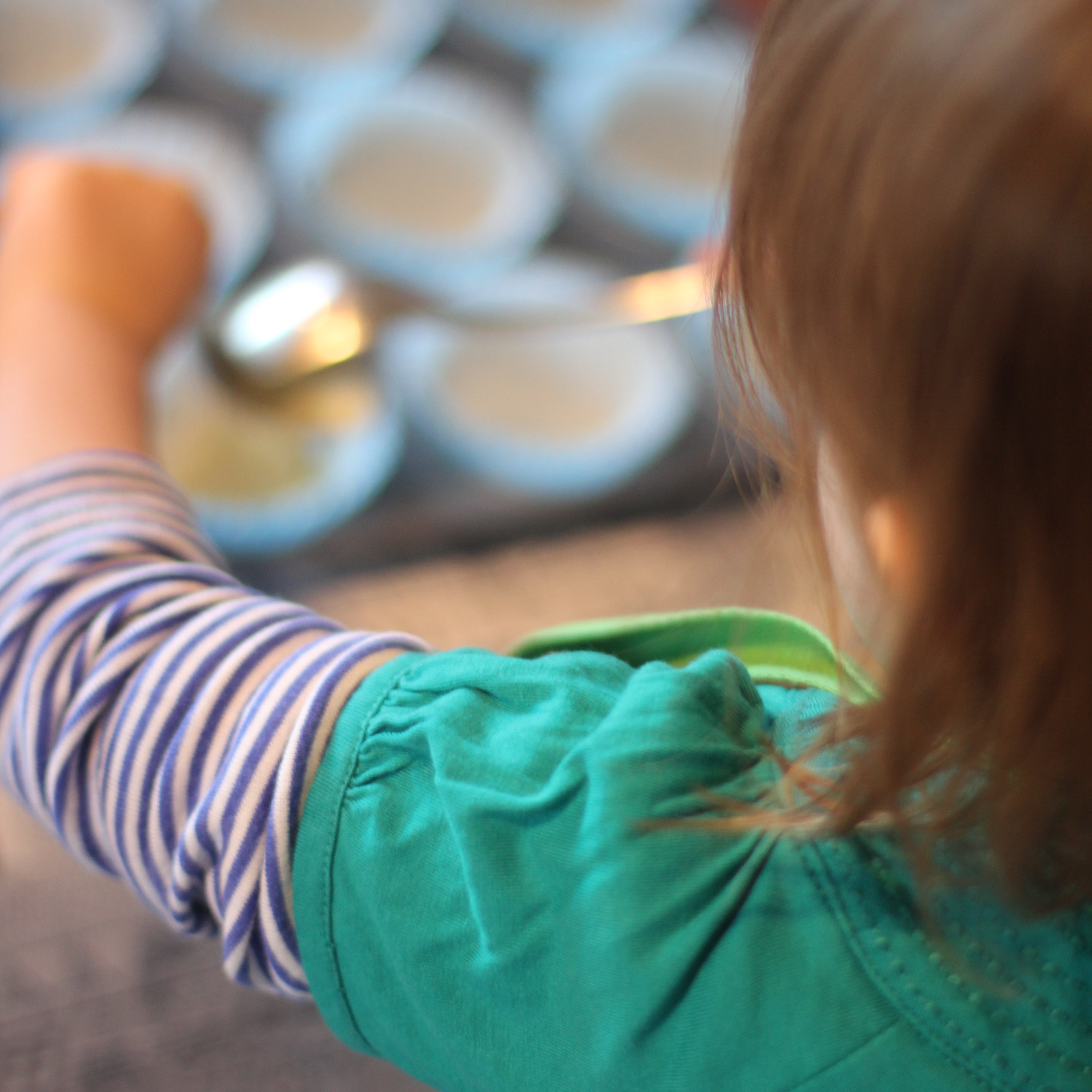 Decorating
We mixed up some simple water icing but aimed to keep this quite stiff to prevent too much run off. I stupidly bought the silver balls without checking the ingredients (they contain gluten) – but thankfully some dairy-free chocolate in the fridge that could adorn Katie cakes!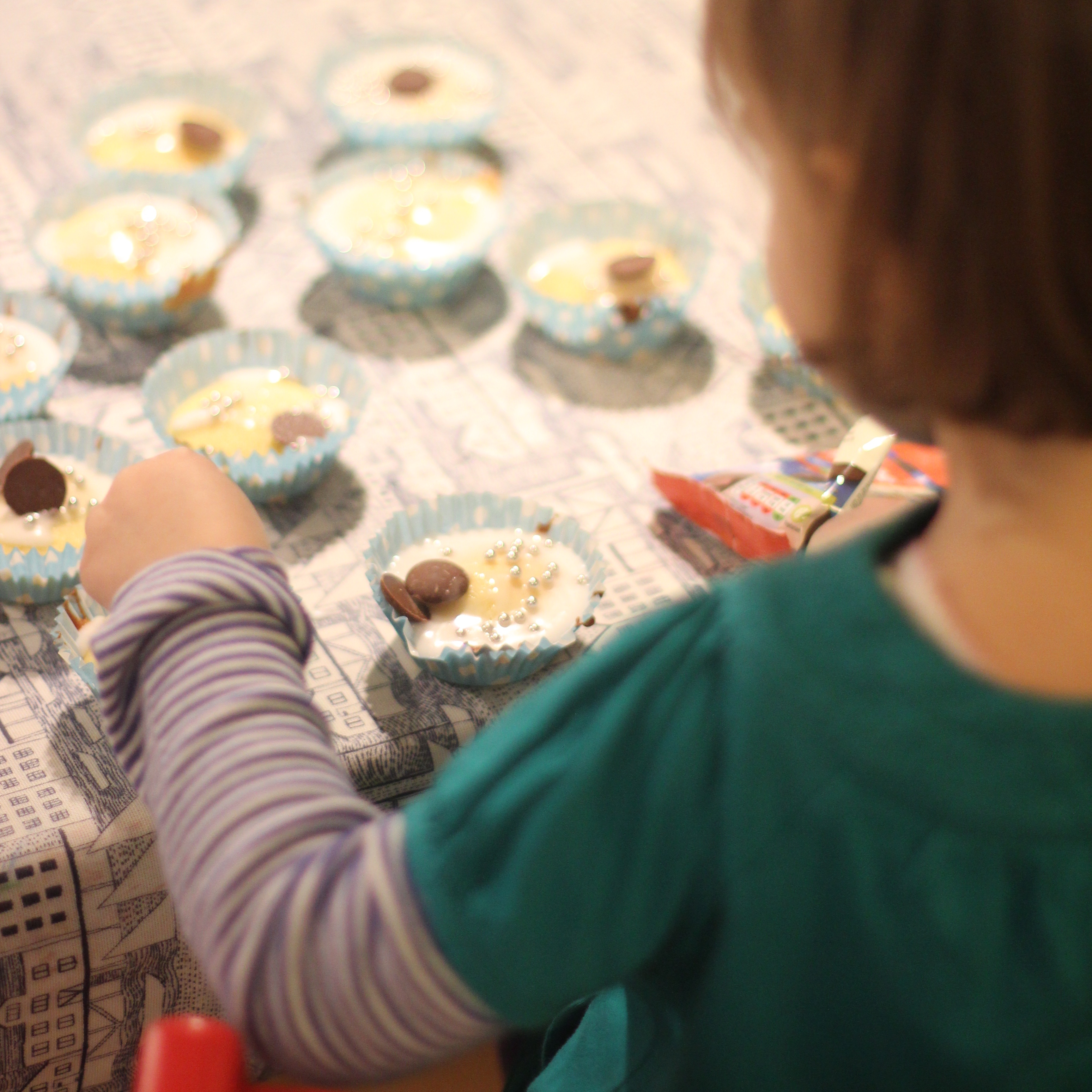 Has anyone else got a lot of experience of 'free-from' cooking? I'm on the look-out for a decent Christmas cake recipe!