I'm forever of the opinion that somewhere out there is the 'holy grail' of coats. It would be suitable for all seasons, go with all manner of outfits, adapt to various temperatures, and be unfailingly stylish. Given that sounds like paradox, I may well be on a fruitless hunt, but hunting I am. More precisely, I'm trying to find the perfect raincoat for Autumn in Edinburgh.
We're in that in between season where it can be raining – but still 15 degrees. Or it can be bright blue clear skies – but freezing cold. I find that I leave the house smugly ensconced in my winter coat only to regret it hours later. The alternate is to wear the coat I've been wearing as an extra layer on summer evenings which just isn't cutting it unless it's over countless jumpers.
So maybe the solution isn't actually out there – but I've been having fun exploring a few options!
Rockholly's founder – Deborah Mordain – initially created the company purely because there was a distinct lack of stylish waterproof coats. As a Mum of 3 girls and someone who enjoys the outdoors, she certainly sounds like someone who might have the solution to my dilemma.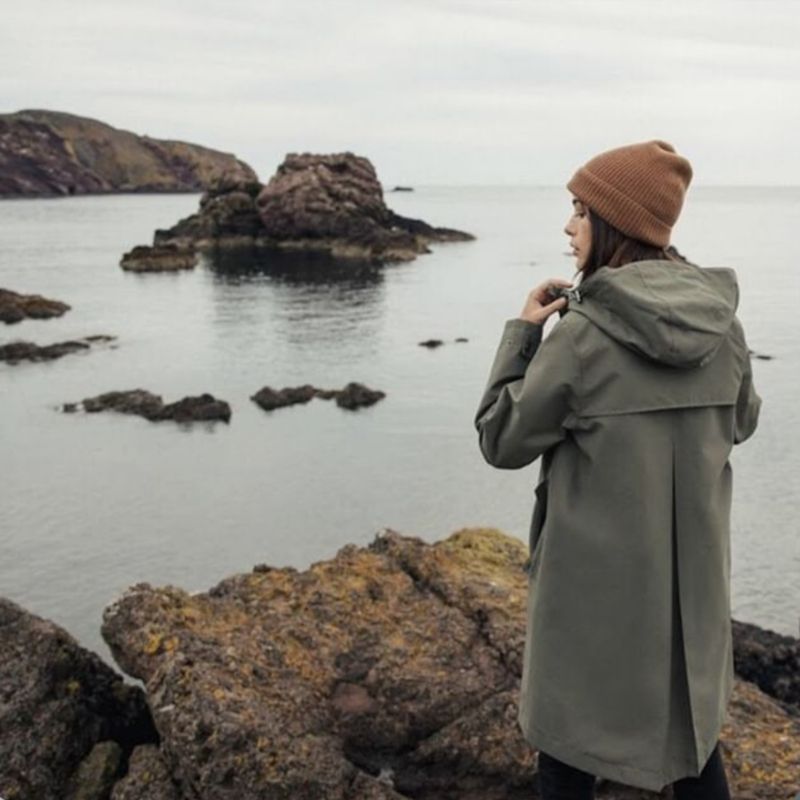 Rockholly offer two coats – the 'short transitional' and 'long transitional' -both available in three different colours. The only thing I can't really work out is whether this would be warm enough. Whilst lots of people have mentioned in reviews it's kept them dry, they haven't said if it's that cosy. Anyone got any experience?!
Joules obviously was started life out at country shows so it makes sense that it's become a mainstay for decent outdoors clothing. Over the years it's definitely upped in price and become a bit more style orientated. But I feel like I've grown up with it and it's remained a favourite.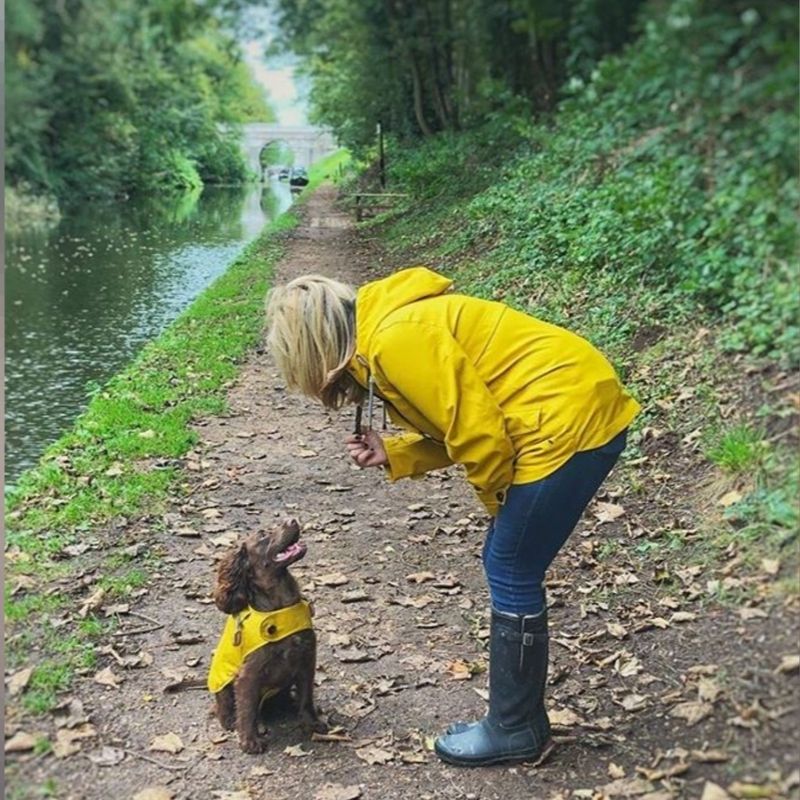 The only reason I looked beyond it? Loads of was already sold out when I started to look. My winter coat is from Joules – specifically bought for the snowstorms last year – so I may well check out the Edinburgh store to see what they have in stock.
Protected Species came up a lot when chatting with other mums on the school run. It's minimalist aesthetic obviously plays into the Scandinavian look – and people really rave about how it does also keep you properly dry.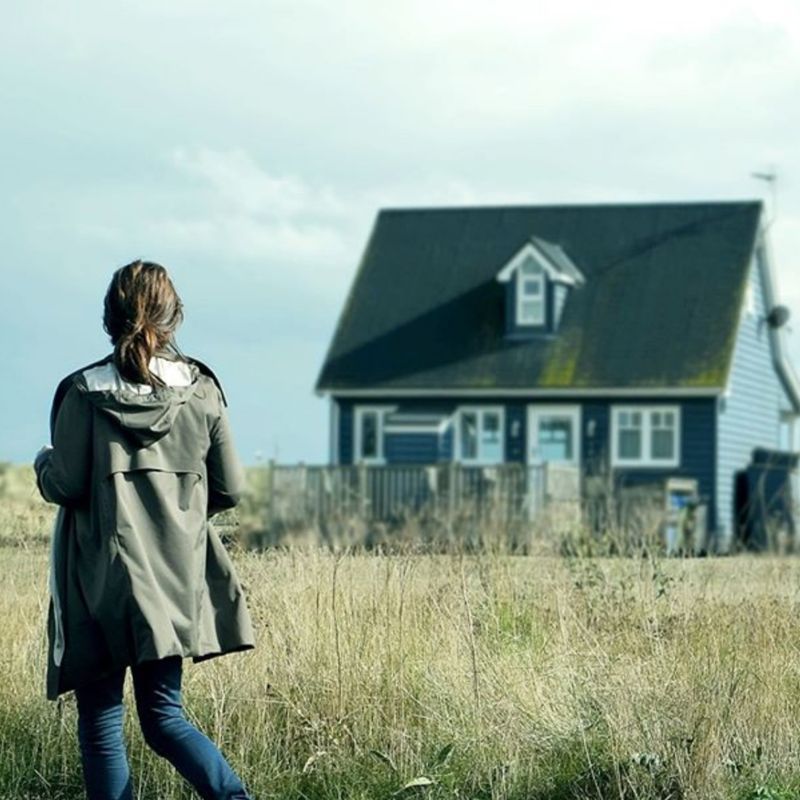 My pet peeve with my current raincoat is that I ended up feeling damp. The coat just seems to get saturated and despite some additional weatherproofing, the water still seems to seep in at the seams. This is definitely on the list as a possible contender!
I'm not 100% sure how I feel about Seasalt. On the one hand, my Mum has a coat from there and some of their clothes feel a bit twee for me. I should be absolutely clear that my Mum is a style icon in her own right, but her style is definitely different to mine.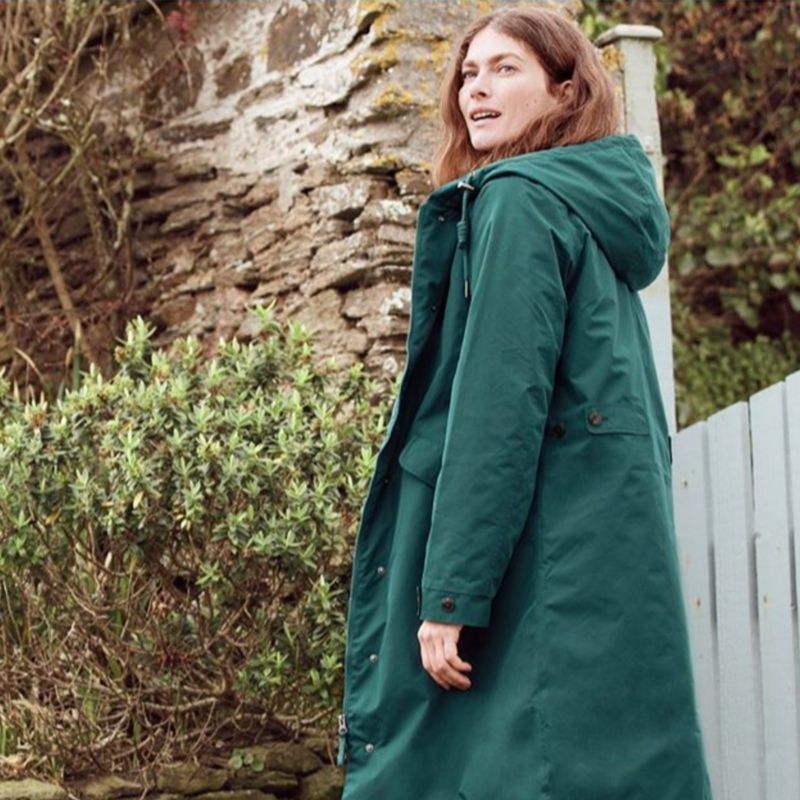 However, I have to say I'm really drawn to some of their coats. It's clear they've got lots of warmer options and I love they've made a coat woven from recycled polyester fibres made with used plastic bottles.
Any advice out there? Found a gem of a coat – I'd love to hear about it!