We don't know about you but the Sunday night blues has been replaced with a, 'where on earth can we go for a walk today?' and I'm finding myself thinking it on nearly a daily basis. Bored of our regular routes, running out of exciting things to point out to a toddler, and frankly, it's just healthy to have a change of scenery once and a while.
Luckily, according to current lockdown rules and local boundaries, the Edinburgh area actually encompasses so many brilliant routes. (Please do stick to current Government guidelines – let's keep ourselves and each other safe!) Within minutes of the (normally) bustling city, you will find so many beautiful villages, some of which have some great countryside walks on offer. One of those villages, is Balerno, and although there are several different brilliant routes on offer, we visited Harlaw Reservoir and Malleny Gardens.
Harlaw Reservoir
This is one of our personal favourite countryside walks, as it isn't overly strenuous for those non-hikers amongst us! The pathway follows the perimeter of the reservoir itself and stretches for approx. 2 miles. There are many options to extend your walk as there are clear signposts to the adjacent Threipmuir reservoir, or if you're more adventurous, you can follow the path which ends up at Flotterstone near Penicuik. What we really like about the route itself is that there are a lot of things to keep little ones (including Dads and Uncles!) entertained. Might sound a bit daft, but its one of the more interesting country walks we regularly do – there is a lot of woodland to play in, bridges, little beaches next to the water, and there is a great viewpoint to watch the fishermen collect their treasure!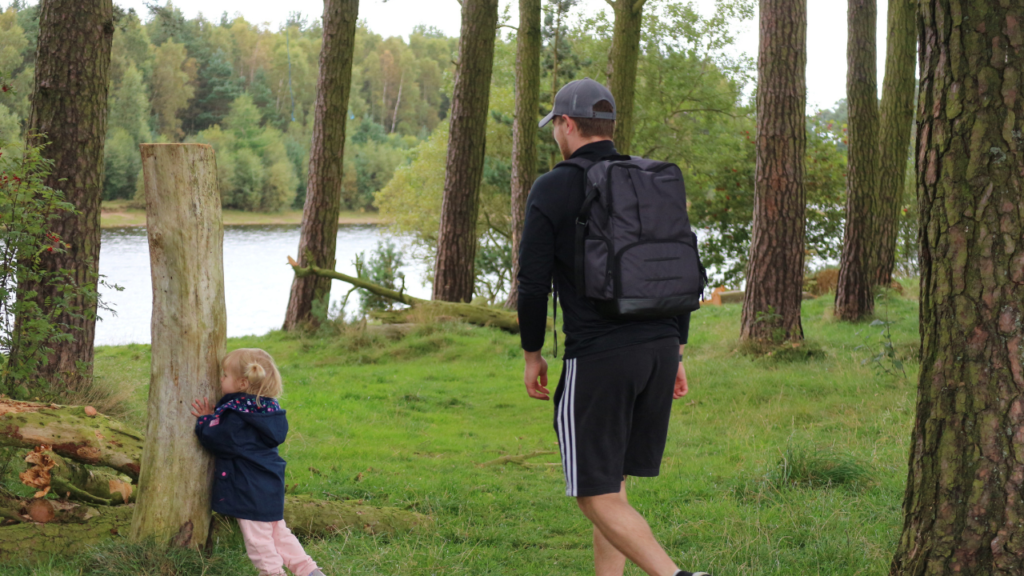 Length of Walk – With a few drone flying stops, it took us an hour to walk all the way around.
Facilities – There is a Harlaw visitor centre car park, however it is often full, and as it is a very popular walk, it can get quite congested with cars parking on verges etc. It may be worth visiting at typically quieter times, or be prepared to wait.
Kid-friendly – Admittedly, our buggy didn't hold up too well on the gravel terrain – although it's not the best off-road stroller! Our two year old Wren is at that awkward stage when she can't walk too far yet without a little snack break and a sit down, so it wasn't the best suited for us personally. However, the walk around the reservoir has tons of points of interests for little ones, and we did find ourselves reenacting The Gruffalo at one point!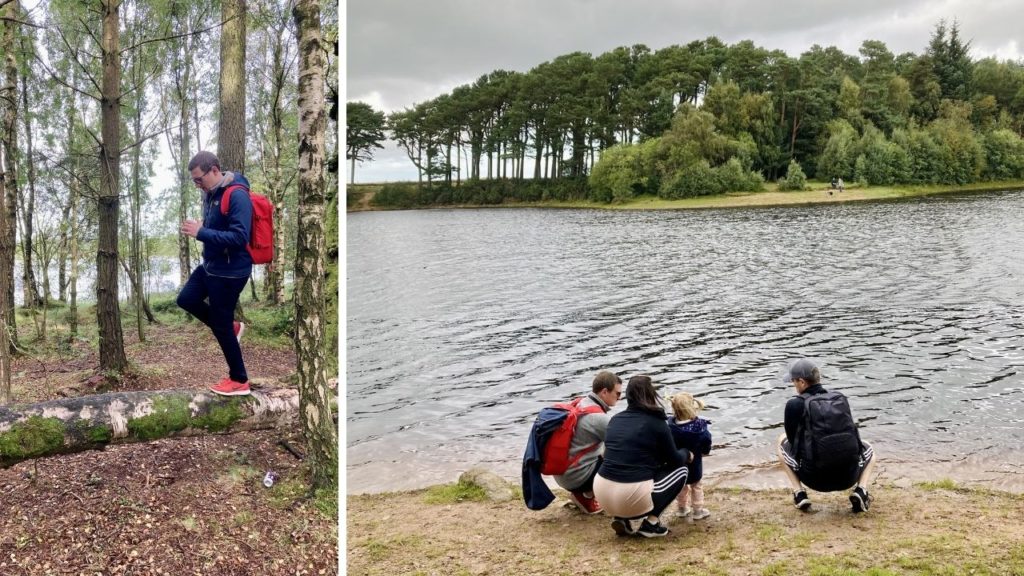 Malleny Gardens
Cared for by the National Trust for Scotland, Malleny Gardens is a popular site for locals and visitors. It is known for its 'secret garden' style wrought iron gate and the giant 400 year old yew trees – they are impossible to miss! Malleny House, built in 1637, is lovely to look at but there is no access to the general public as its occupied. A key point of interest (one to point out to the kids!) is the doocot which sits to the left of the main house. You wouldn't know it was supposed to be for birds, as it looks like part of the house and is a very unusual design for a dovecot. The whole site is very well signposted with information plaques, and there is a suggested donation, rather than an entry fee.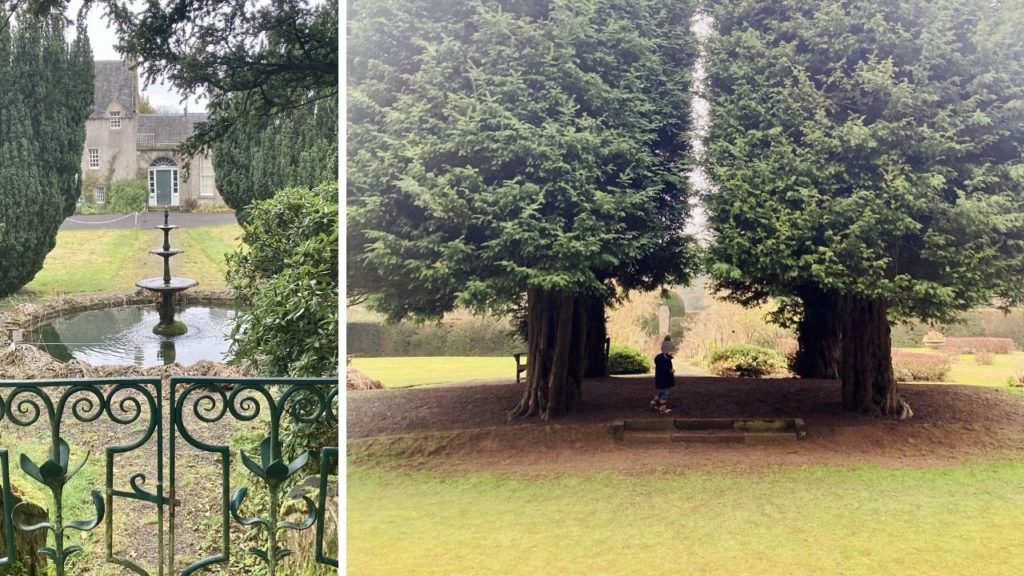 Length of Walk – Our visit lasted about 30 minutes, but we suspect when we visit during the spring/summer months when its a bit greener, we'll be there exploring more of the flowers!
Facilities – There is a small car park at Malleny Gardens, accessible via the rugby club entrance off the main road. However, we would recommend just parking at the car park next to the big Scotmid at the Main Street. That way, you can walk through the little village centre which is only 5 minutes away from the Gardens. For a bite to eat or a takeaway coffee, we would highly recommend popping into the Post Office cafe, 'Carlyle's,' or The Balerno Inn. Neither are currently open due to tier restrictions, but are both fantastic local businesses.
Kid-friendly – With lots of little paths and 'secret' corners to explore, Malleny Gardens is a nice little change of scenery for little ones to enjoy. For Wren, the house and gardens are a perfect size to walk around without a buggy.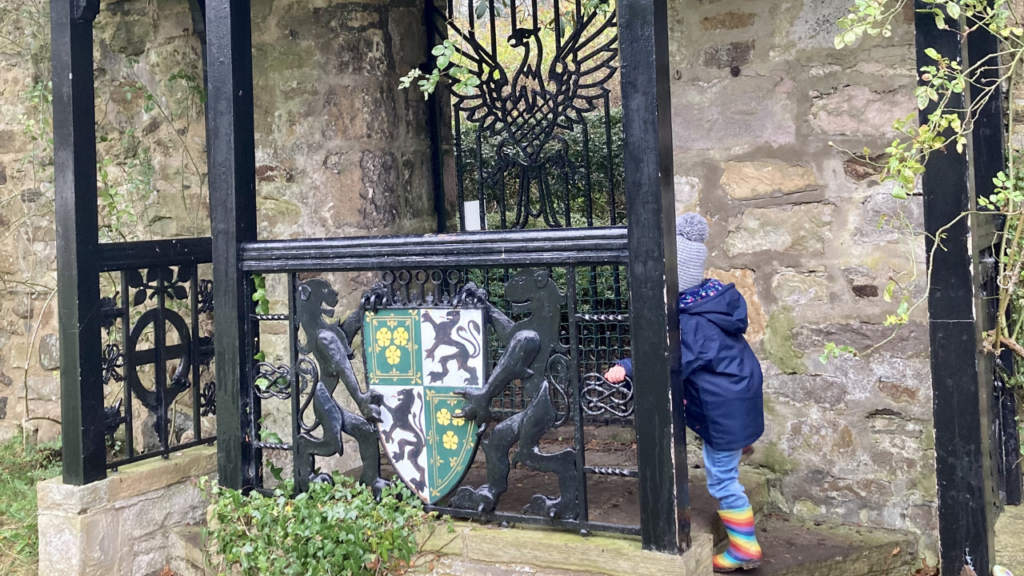 *Please note that this vlog was made before the 'lockdown' announcement. At the time of publishing, Government guidelines state you must stay at home and only leave your house for essential purposes. We would therefore recommend that you add a visit to Balerno to your, 'to do when it's safe to do so,' list!
Your support on our Youtube channel is greatly appreciated so please hit subscribe! Also follow Emily on her Instagram @wrenyc for lots of play at home ideas with toddlers and more of her daily life in Edinburgh.