Following months of planning (and re-planning), the Edinburgh International Children's Festival has announced its 2021 hybrid programme of online and outdoor theatre and dance for children and young people. We're delighted to be previewing the program, and can't wait to review some of the shows.
Edinburgh International Children's Festival is produced by Imaginate, who we last reviewed in May 2019 when we were lucky enough to attend 'Small Wonders' – which remains one of the most creative, and imaginative pieces of Childrens' theatre I've ever seen. It was something like we hadn't really experienced before, and even now that time has passed I can still remember the immersive experience of just totally being taken into another world. The Children's Festival certainly has a lot to live up to, but I cannot wait to see experience their hybrid programme this year.
As Iain Munro, Chief Executive, Creative Scotland, said:
"The brilliance and resilience of Scottish artists and creatives shines through the Edinburgh International Children's Festival 2021 programme. Superb theatre and dance productions that offer new perspectives and inspiration to audiences are among the many highlights of a programme that will entertain and enthrall both children and their families, across digital channels and as we all take our first, safe and exciting, steps back into enjoying live performance together again."
The digital programme
The digital programme will include streamed performances such as Removed (the gripping story of a young man's experience of the care system, which was written with input and true stories from teens living in care) and 'live' digital interactions such as The University of Wonder & Imagination (a live magic show over Zoom).
The Festival also features two brand new commissions by exciting companies and artists based in Scotland, and supported by the Scottish Government Festivals Expo Fund.
Drawing on real stories and experiences of disabled children and adults, The Super Special Disability Roadshow by Birds of Paradise Theatre Company is a humorous multi-media show contrasting what it's like growing up disabled today and in the 80s by the only disabled-led theatre company in Scotland. Introducing bright young stars Oona Dooks and Oliver Martindale, and written and performed by Birds of Paradise Theatre Company's artistic director Robert Softley Gale with original music by Sally Clay, the show uses a combination of storytelling, song and heart to explore what it means to be disabled and how we all feel about our identities.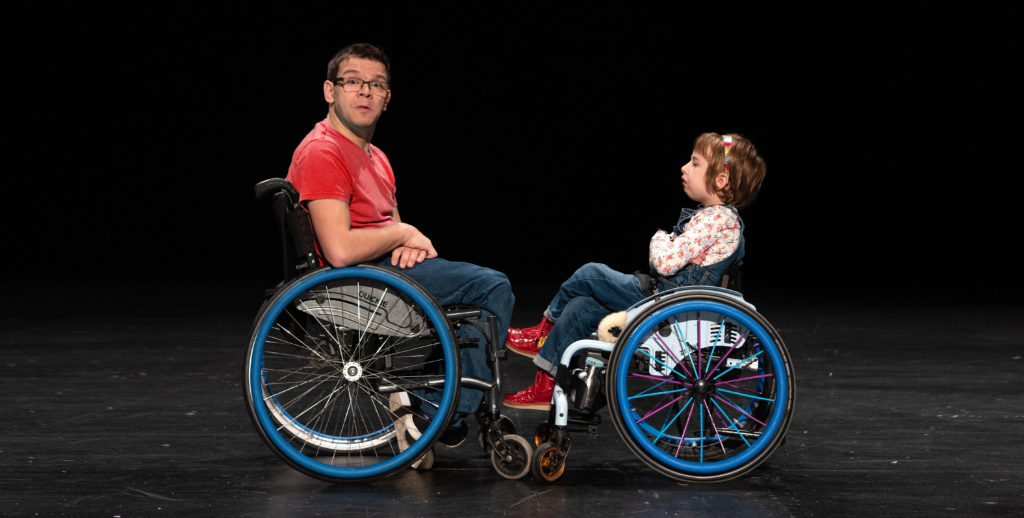 Mixed Up (co-produced by Starcatchers) is an interactive performance which explores the mixed-up feelings young children experience in turbulent times. Using painting, music, and hip-hop dance, artist Katy Wilson has created a unique experience for schools to engage online and outdoors.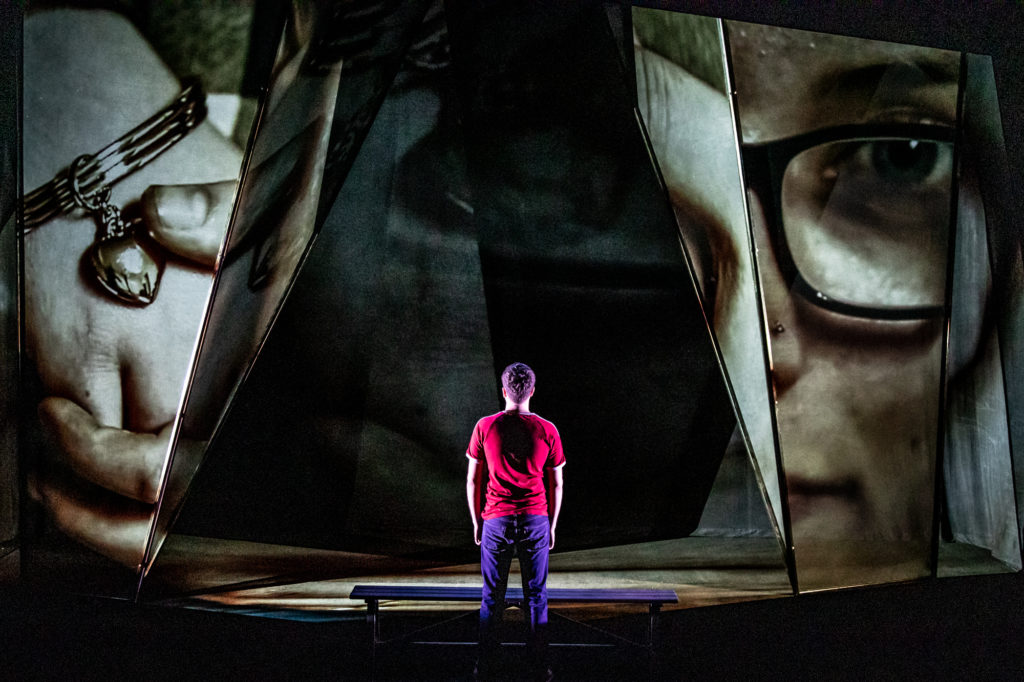 A free outdoor programme
To complement the online offer, the Festival programme includes Family Encounters, a series of free pop-up artistic encounters, walkabout characters and sound trails happening in outdoor spaces across Edinburgh in the first and last weekend of the Festival. The specially commissioned and curated events will showcase the talent of Scotland-based artists who have created a range of innovative and inspiring site-specific encounters for families and seen the practical challenges brought on by Covid-19 as an opportunity for experimentation. Family Encounters is an evolution on the Festival's usual Family Day programme, a familiar feature for families who have attended the Edinburgh International Children's Festival before.
The majority of the Family Encounters programme will take place in the stunning surroundings of the Royal Botanic Garden Edinburgh, as well as in site-specific venues in Granton and Craigmillar. Families can expect anything from taking part in a basket-ball inspired hip-hop workshop, having a play on a giant swing, spotting a mysterious tree spirit or going on holiday with a travelling machine. All events are free but visitors to any of the Family Encounters venues will need to pre-book a time slot to comply with Covid restrictions.
Bookings to visit the Royal Botanic Garden Edinburgh will open on Thursday 20 May at 12 noon. Registration for the rest of the Family Encounters programme is open from Wednesday 21 April at 12 noon.
Bringing Edinburgh back to life
It was incredibly odd to have a severe lack of art in the summer of 2020, but as time has gone on I've realised how much I've missed the ballet, musicals, and plays that I frequently attended throughout the year. Festival Director Noel Jordan hit on this point when he said:
"There are so many things to celebrate about this year's Children's Festival. We are proud to be able to offer paid work to so many Scottish artists, freelancers and companies, from an industry that has almost been at a standstill for over a year. Most importantly, we are appreciative and inspired by the opportunity to be able to present much need arts and culture to children, young people and their families at this time of need. As our community re-emerges from lockdown now is the time to enjoy the world of wonder, curiosity and connectedness that the arts can offer us."
I'm sure there going to go fast, so tickets and more information available now at www.imaginate.org.uk/festival
P.S. First photo by Chris Dooks, second photo taken by Ciaran Bagnall. This is a collaborative post with Imaginate, a company we love for providing us with quality children's theatre. Thanks for supporting the brands that help keep Edinburgh with Kids running.)