As with everyone with an interest in design, I'm always looking for ways to bring new ideas into my home. It follows that I was therefore delighted to find that BoConcept had opened a store in Edinburgh, featuring their beautiful designer furniture.
I headed along to the store on Rose Street to check out what they had in way of inspiration. We've recently repainted our living room and redesigned our playroom; and I've been working on finding things to finish off these rooms. I was keen to spy some accessories and gain some insight as to what I could do to make these spaces work better. Although my house may not be full of designer furniture, visiting the store was a great place to get some ideas.
Through chatting to staff at BoConcept, I discovered that they were all trained designers. Instead of looking for sales staff who could then be trained in sales, BoConcept go the other way. As a result, everyone I spoke to was hugely passionate about everything happening in store.  They had a great knowledge of designer furniture and could talk fluently about everything on offer. It was perfect for me because I could explain exactly what I was looking for and bounce ideas off them.
BoConcept actually offer a free interior design service, which given the knowledge of the staff I spoke to, is an amazing offer. I chatted to a various staff in the shop about seasonal trends and actually what I could do to liven up our space.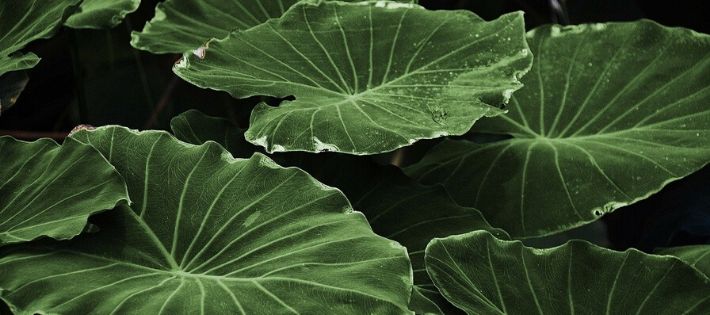 Obviously, the colour of the year is green and unsurprisingly, botanicals are big as a result. I've slowly been filling our house with plants but one designer reminded me of the rule of three. When selecting objects to put together, she advised always to go for an odd number but to also think about different heights of objects. So one very tall, one medium, and one short.
One problem I had been trying to work out was how to make the shelves in our playroom look a bit better and this really helped. I had a tall picture frame and a medium-sized glass sculpture so I decided to add single Combi candle holder.
I was really taken with this because the glass echoed the sculpture and I loved the texture of the concrete. It's really helped to balance the shelf and I was delighted with the find.
Functional design
It also appeals to me because it's also functional design. Whilst I like some things purely for the aesthetics, because I live in quite a small house – I like things that have a use.
I was really taken with the Bornholm coffee tables for that reason – they're beautiful to look at and I love the variety of curves – but they also work really well in a set. I could easily imagine a set of three in the middle of our living room. But equally, can envisage them then being moved to provide other functions.
Finally, I'm a little obsessed with throws at the moment. Whilst the weather is slowly getting warmer, it can still been pretty chilly in the evenings. After all, it is Scotland.
I like to have throws on the backs of our sofas to add interest but obviously to wrap up in as well. To me, it follows that they therefore need to be soft and cosy. Or have an interesting texture that makes you want to touch them. Whilst a simple fleece blanket may fulfil the cosy role – it's obviously not as nice to look at. So there's a balance.
Warmth
Throughout the BoConcept store, I  spotted sheepskins draped over a number of items of furniture. They were completely irresistible to stroke, but I just couldn't envisage them in a home with young kids.
However, I was really drawn to  the Opart plaid. I love the scandi look – although my house is more bohemian I like to include objects of simplicity sometimes. This really caught my idea because it added a focal point to a sofa, but wasn't garish or too much.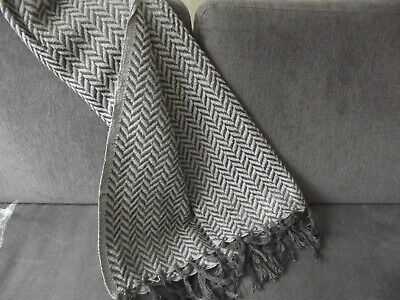 I think this would be a great contrast to the blue walls of my living room. It was nice to run my hand over and had a really nice weight. It draped really well over the sofa in the store and would easily fulfil the role of providing a warm layer in an evening. Priced at £33 –  I thought it was an absolute gem of a find.
If you find yourself near Rose Street it's definitely worth just popping into the store. I would definitely advise taking the time to look round and having a chat with the designers. You know they'll forever be my favourites because they offered me coffee! It was so nice to chat to people who shared my love of design, and just to take time to appreciate some beautiful pieces.
PS – Learn more about the BoConcept Edinburgh store designer furniture from this link.
This is a collaborative post with BoConcept. Thanks to them for supporting Edinburgh with Kids.