After eating more than a little chocolate over the last week or so and with the wet weather dampening my desire to move anywhere, I feel like it's time to mix it up a little and give myself a kick. Last week I shared a post by Richard Nicholls who has been giving up a whole array of different things for a week at a time. Whilst I am definitely NOT brave enough to abandon my phone for a week, inspired by the idea behind it, I thought I'd try going vegetarian for the next seven days.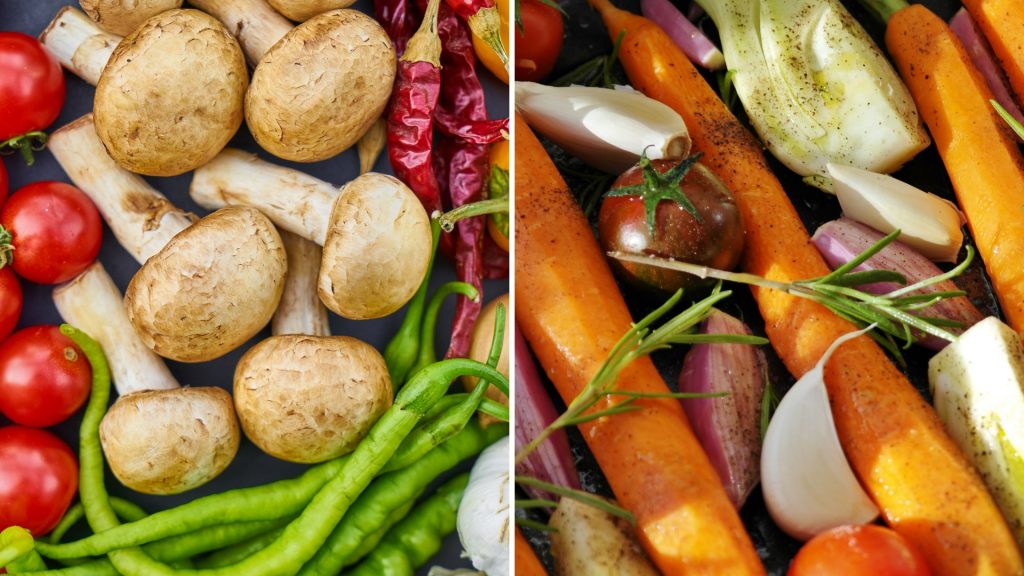 We already eat vegetarian food a fair amount of time, partly because it's budget friendly but also just because it's often quick and easy to cook. I'm a big fan of Deliciously Ella purely because she uses a lot the same ingredients in her recipes. I hate recipes that call for obscure items that then lay languishing in the back of the cupboard until I forget what it was even for to begin with. But to me, my main motivation is that vegetarian food generally just feels nourishing – just the ticket for combating the excess that Easter has become!
So, I thought I'd firstly share our meal plan for the week but also thought I'd endeavour to share how we get on this week via my Instagram Stories – make sure you're following me!
Meal Plan for the Week
Roasted Mediterranean Veg with Tomato Pesto
– served little bowls of hummus, babaganoush, tabbouleh, crusty rye bread and roasted sweet potato wedges for a summer meal with friends.
Roasted Squash with crisp kale, wild mushrooms and tahini dressing
Loaded Mexican-style sweet potato skins
Miso Aubergine and Bok Choy Stir Fry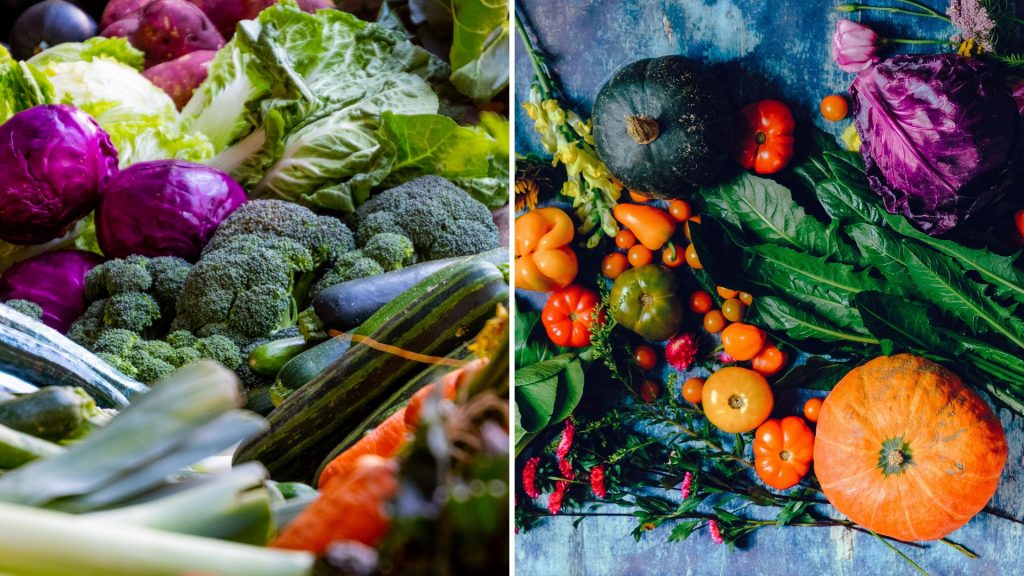 Have you go any favourite vegetarian recipes? I'd particularly love to gather a few my kids would be happy to eat – that's not just pasta and cheese!