One of the more positive things to have come out of 2020 is that I've noticed that more people are looking for a way to give back. Over on Instagram, we've been trying to highlight local business – going with the theory 'use it or lose it'. But we're also aware that it's not just businesses who have struggled – local social and environmental issues haven't vanished – but funding often has!
One solution to this has been the rise of social enterprises, and we're particularly delighted to be collaborating with Buy Social Scotland.
What is Buy Social Scotland?
Buy Social Scotland is a new national initiative to make it easier for people to find great ethical gift options; by gathering together Social Enterprises they're presenting people with an option to give in more than one way.
What makes them ethical?
Whilst you may be thinking this is all about 'eco products' that not necessarily the case. Social Enterprises are businesses that commit to reinvesting their profits to address key social and/or environmental issues in our communities.
For example, the Grassmarket Community Project sell these Tartan Brooches, but the profit is channelled into supporting vulnerable people through transition in order to re-connect them to themselves, others and the wider community.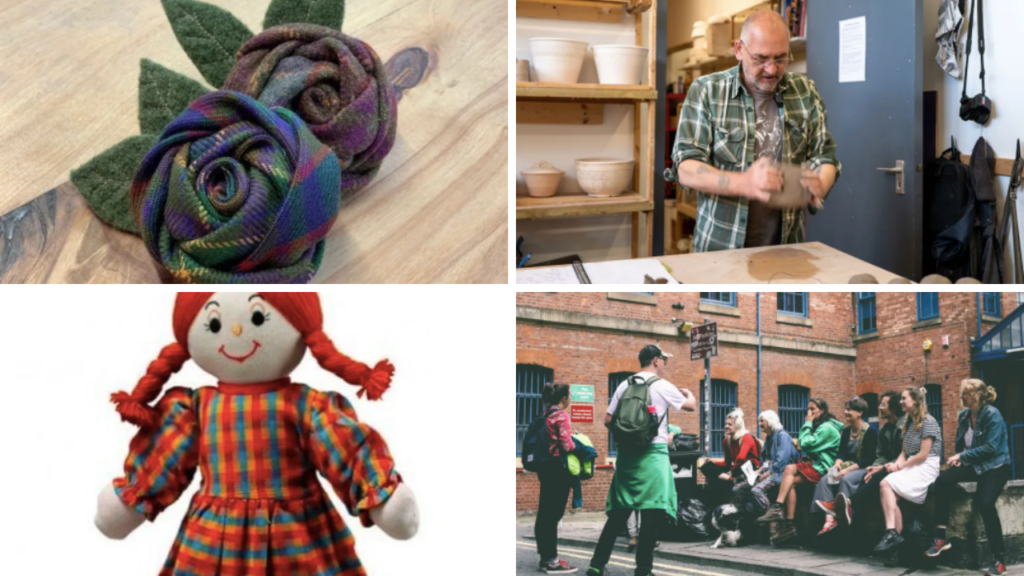 It's also not just physical products with a number of 'experiences' available to such as the Invisible City Walking Tour. These tours are led by people who have experiences homelessness and can therefore lead offer a vastly different viewpoint of the city.
Also based in Edinburgh the One World Shop has some great options for kids – all sourced from sustainable and fairly traded goods from around the world. I recently bought some Christmas decorations here, some gorgeous mittens, alongside some stocking fillers!
Got someone hard to buy for?
If you've still got gifts to buy, I found that just browsing the Buy Social website helpful! The filter options make it possible to look by Category, Social issue, Area, or Type – I found by playing around with these I spotted a bunch of gifts I never would've thought of!
I'm a HUGE fan of the Great Pottery throw down and honestly, can't think of many things more wonderful than the idea of a 10 Week Pottery class at the Leith Community Pottery!
P.S. This post is sponsored by Buy Social Scotland, a campaign that aligns with our values. Thank you for supporting the brands that help keep Edinburgh with Kids running.