Edinburgh has such an array of awesome businesses for children, so we thought we'd take some time each month to celebrate them. We've worked with Treehouse in the past and have also been paying customers for the past 8 years. It's our go-to for children's shoes, any time we need a gift, and always has a superb array of 'pocket money' toys for the kids!
We took the chance to pose some questions to the owners – sisters Sophie and Kim – about their store and the upcoming season:
How would you describe the look and ethos of the store?
Treehouse is a family friendly space that offers quality children's products for early year milestones. The shop is always full of bright, colourful and educational items that has been hand selected for children's development in mind. 
We believe in sharing our knowledge. Professional, expert and a trust worthy service that cares for your family. Working with footwear brands that make supportive shoes for your child's foot growth, to ensure they last and that will keep them moving and having fun all day long.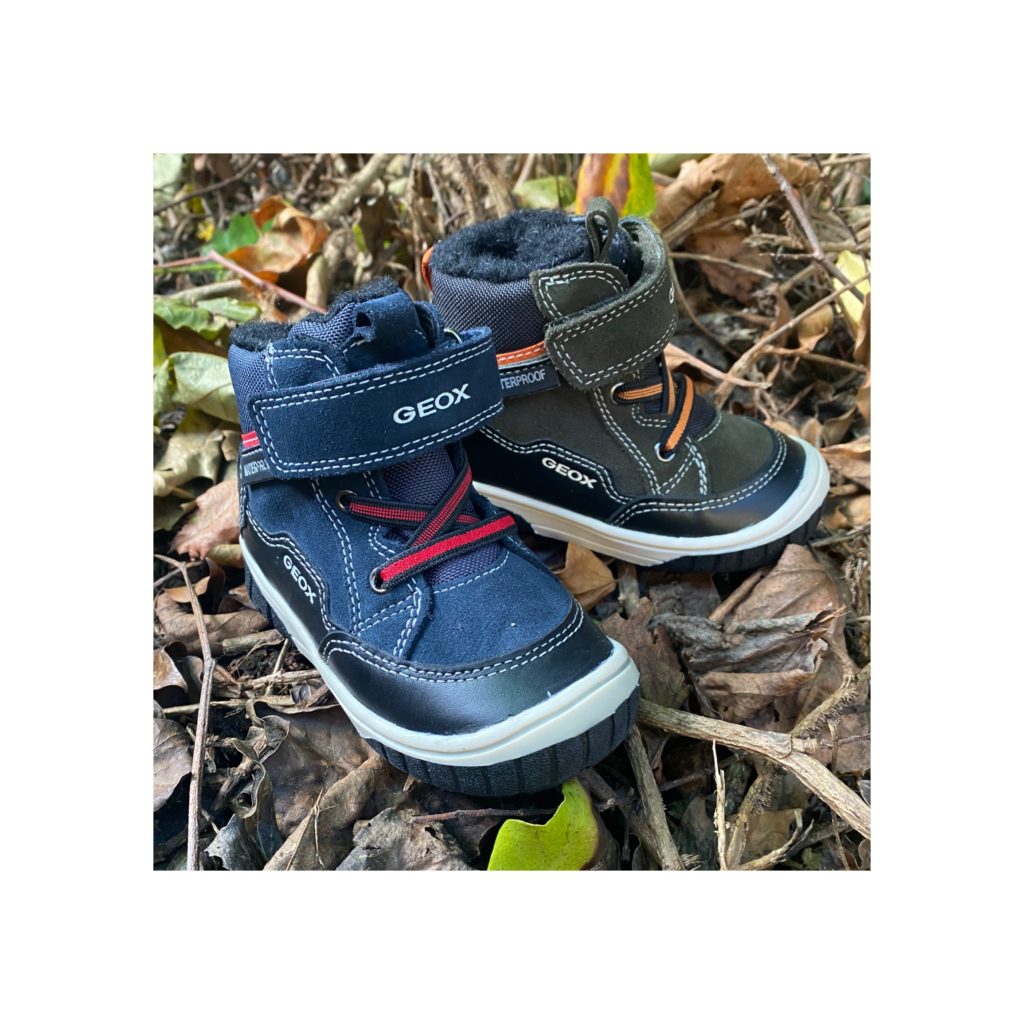 We strive for offering the best toys, books, clothing and baby gifts. From wooden toys, a book department, to teethers and arts and crafts, we aim for the children to leave excited and loving their new item that sparks their imagination, and the parent feels confident that they have bought a quality item. An enjoyable experience for both. 
At Treehouse we have continually upheld the reputation of Edinburgh's number one destination for children's hairdressing since 2012. Our success is built from our priority of creating an enjoyable experience for both parents and little customers. Having a fun and interactive experience with our car chairs and DVD's plus the knowledge our child is in the hands of our passionate and qualified hairdressers.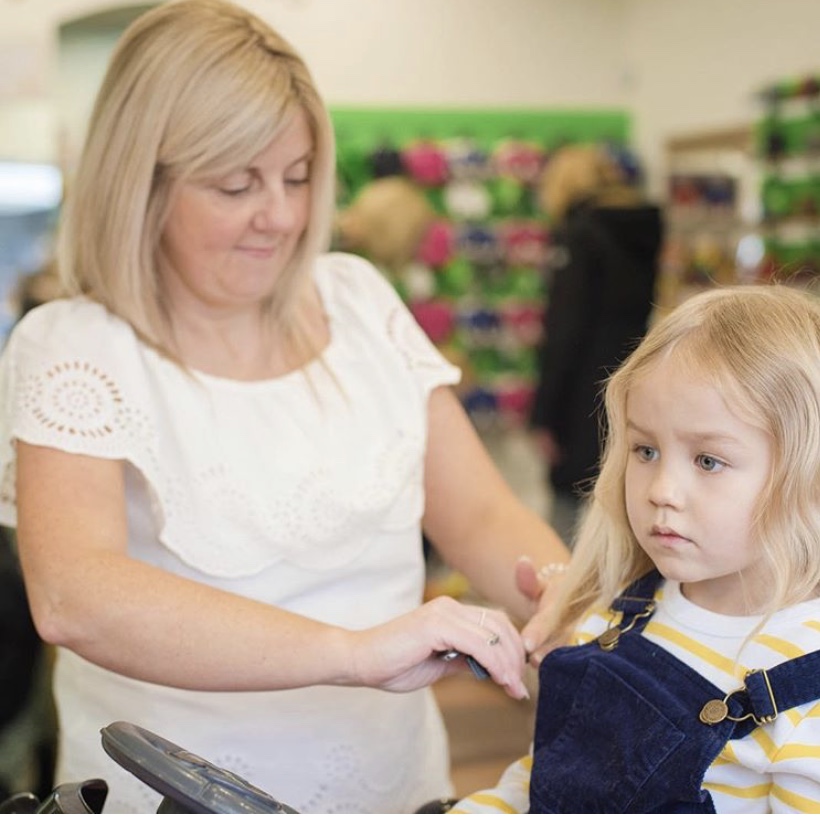 How did you start Treehouse Childrenswear?
As sisters so we we're constantly chatting about work and family life. Sophie had been working in London in a top children's store and was planning a move back up to where Kim was staying in Edinburgh. After many discussions and research, we saw a gap within Scotland to provide the offering of children's early years milestones all in one place. Kim had a background in HR and management, and with Sophie's retail knowledge in childrenswear already it was the perfect opportunity to utilise both skills. 
Once Sophie was in Edinburgh it came down to drawing out our business plan – setting out our objectives and who are customers were going to be.  After that it came for us to find the right location for our first store and choosing the brands that would reflect us and our customers. The idea of 'Treehouse' was picked as our name came from kids exploring – the magic of imagination, playing outdoors and fun role play.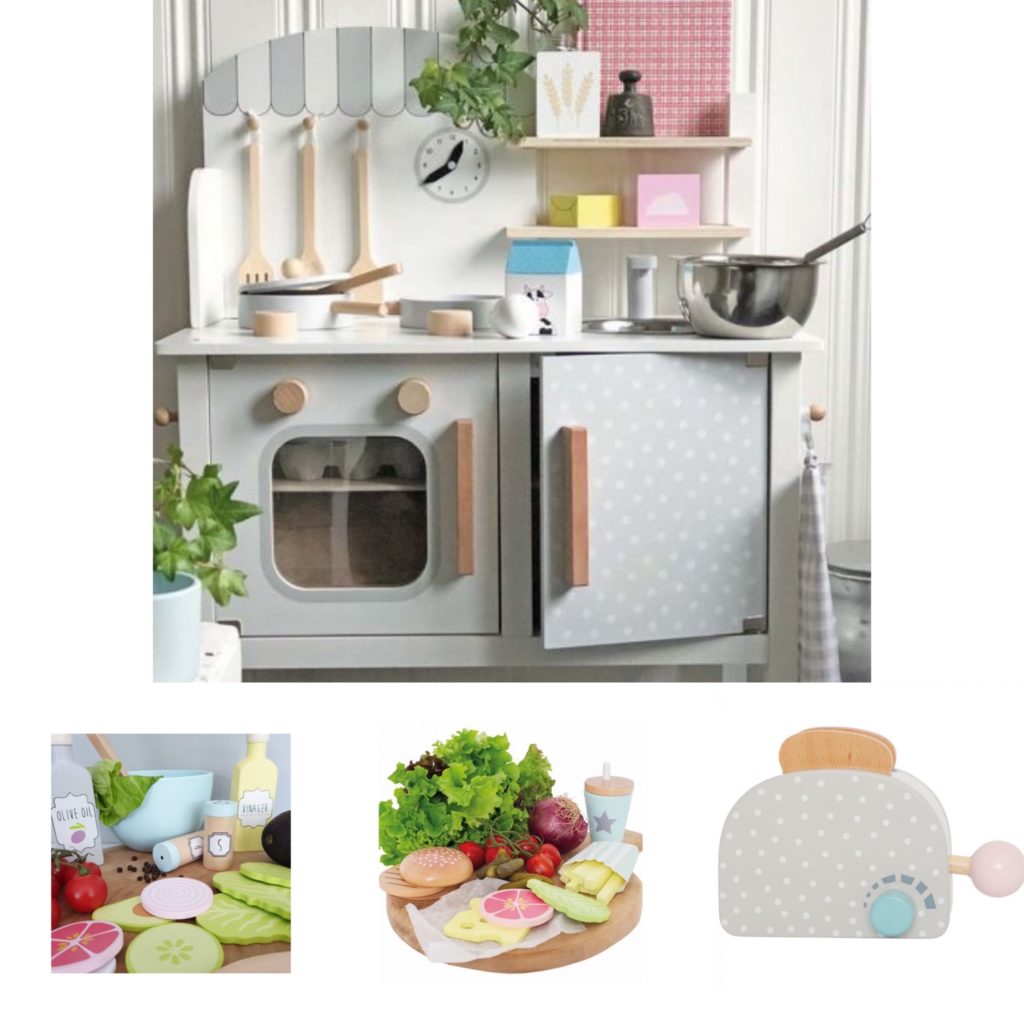 What do you love most about your location?
Stockbridge is the place of dreams! Gorgeous independents, beautiful scenery and the most stunning town houses. We love how Treehouse is just a skip and a hop away from the beautiful parks and Edinburgh's Botanic Gardens. We feel the outdoor areas for families that surround Treehouse reflect our ethos and our products of capturing child hood moments outside.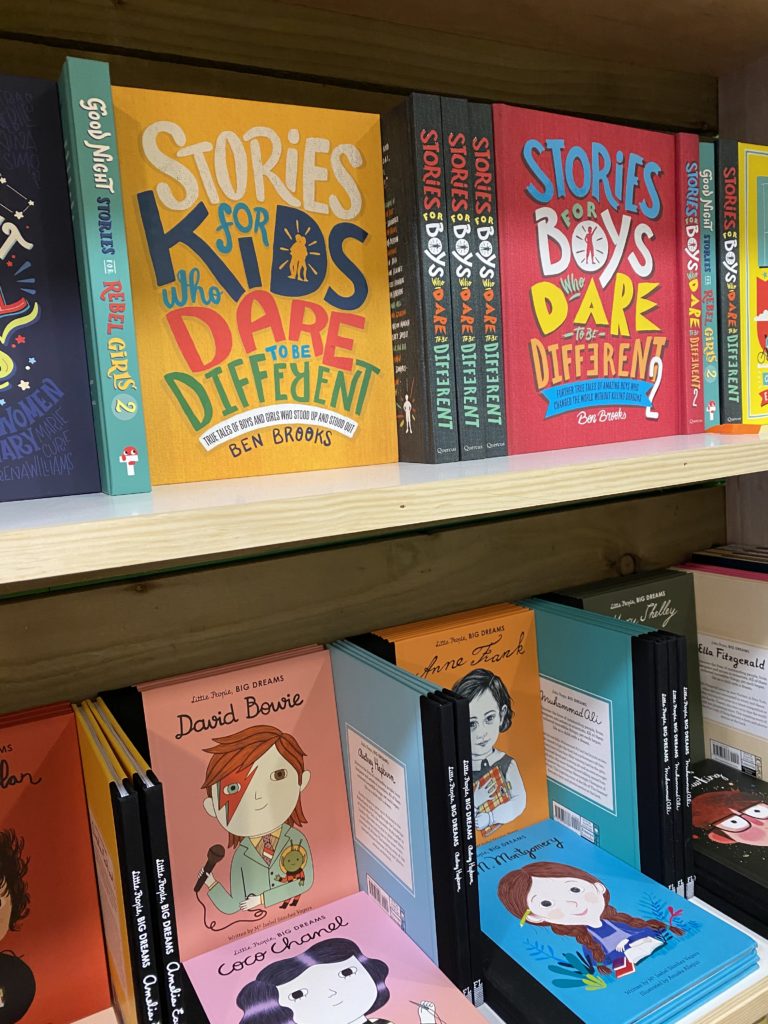 How do you combine work and family life?
Ooft it's a juggle! We were young with no kids when we set up Treehouse – Sophie was only 24 when she became her own boss. Now we have three between us and one on the way so things have certainly changed from the early days of working 7 days a week. In that sense we built it up before Kim had her first child and Sophie was still able to work full weeks.  Currently we have a great team in the shop (we couldn't be without!) and Laura our manager is amazing.  We both work part time splitting the week so we can enjoy the best of both.  Flexibility is so important to us both.
What do you think the biggest challenge has been this year?
The time it came to open the doors after lockdown was our biggest challenge. We had to make sure every procedure put in place made the customers feel safe and comfortable shopping, and our team were supported and confident on coming back.
In regards to our close contact areas with shoe fitting and hairdressing meant we had to take every precaution. Screens were bought, hair gowns for each child, extra time for cleaning, a new booking service, hand sanitising areas and guidelines were set out. Our notice board is full of staff and customer procedures. We've had an overwhelming response to our customer reviews on how we've handled the last few months which has been amazing and we feel so thankful. We will keep on striving to make it a safe and fun shopping experience.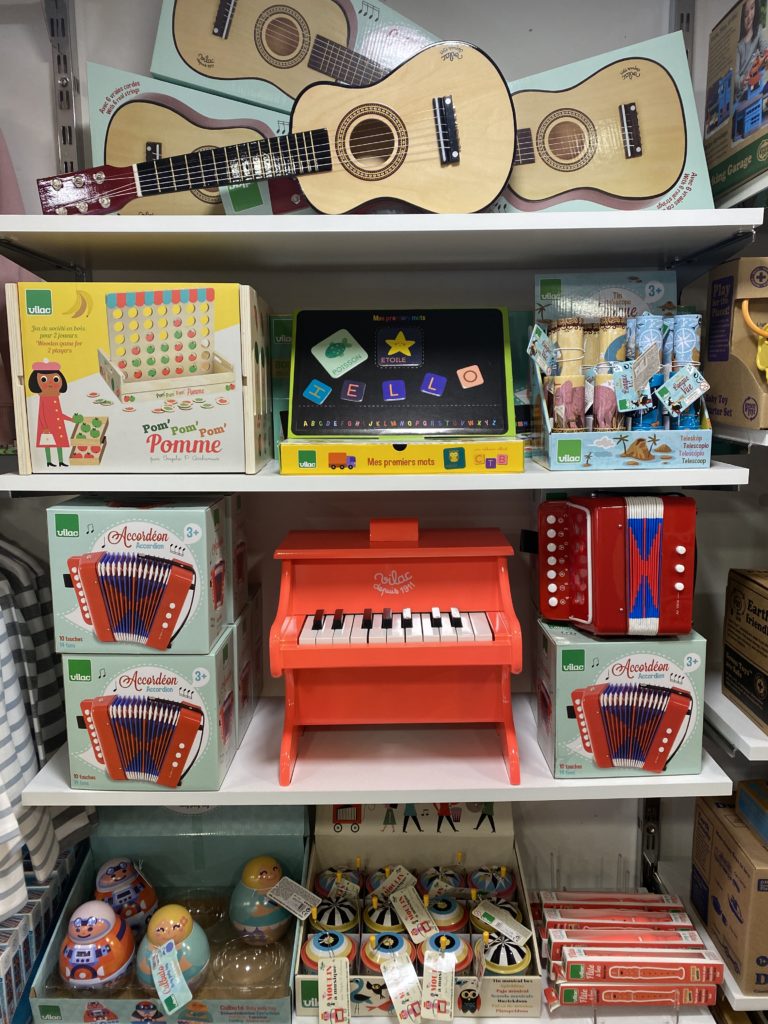 What's your hottest item for winter?
Our new Scooters 'Scoot and Ride' are flying out the door. Plus with lockdown this year everyone is wanting waterproof boots for all the walks and outdoor play they will want to (and can only) do – we've got you covered!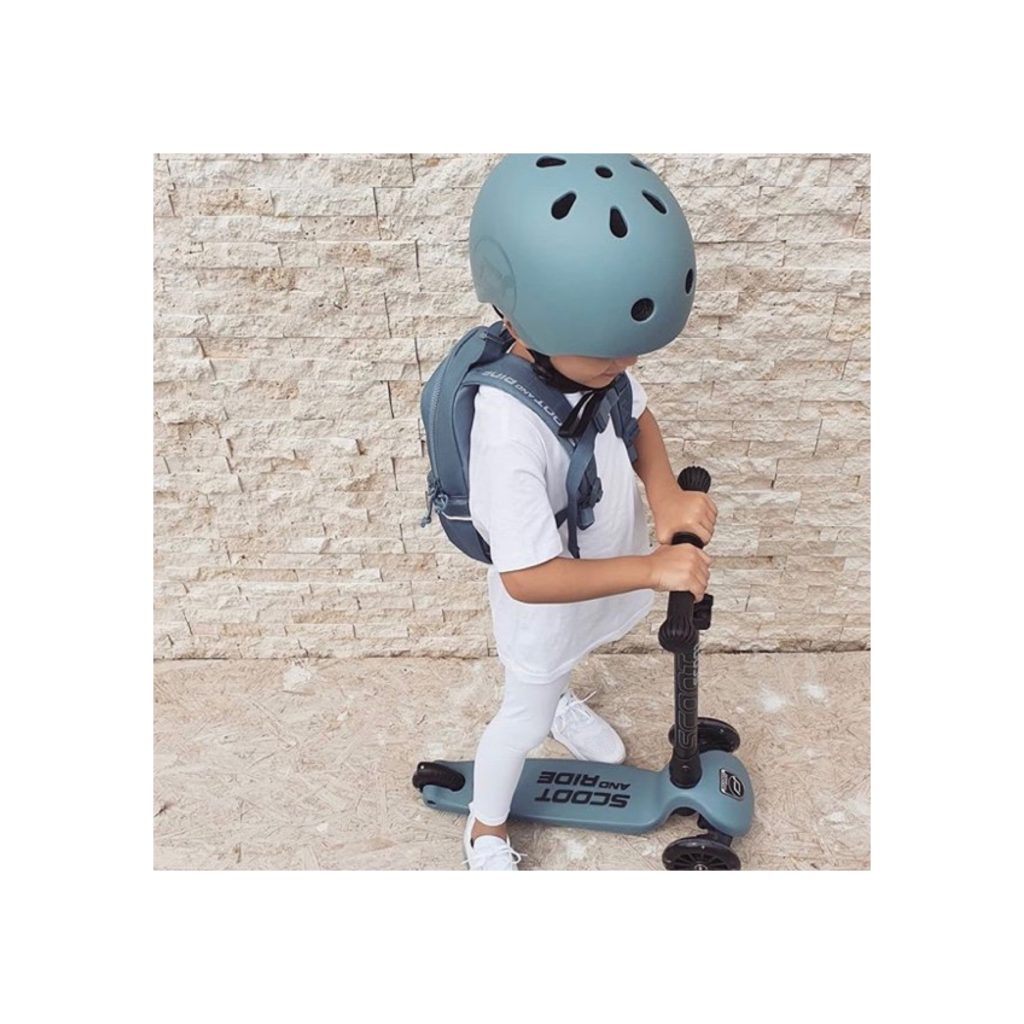 Treehouse is located at 10-12 Hamilton Place, Stockbridge and can be found online here.