As the vibrant hues of autumn paint the landscapes, Edinburgh's parks come alive with seasonal splendor, offering a perfect backdrop for family adventures. In this guide, we'll take you through the best parks in Edinburgh for families, brimming with opportunities for leaf collecting, wildlife spotting, and seasonal scavenger hunts. Let's embark on an autumn journey that your kids will treasure forever.
---
Discover Edinburgh's Family-Friendly Parks
Princes Street Gardens Nestled in the heart of the city, Princes Street Gardens is a sprawling oasis of tranquility. The towering trees create a colorful canopy, making it an ideal spot for leaf collecting. Kids can marvel at the diverse species of trees and even identify them using educational resources available on-site.
The Meadows This expansive green space is a local favorite for families. Engage in traditional autumn activities like flying kites, kicking up fallen leaves, and enjoying a warm cup of cocoa. The Meadows also hosts various family-friendly events, so be sure to check the calendar for any special happenings during your visit.
Inverleith Park Located in the north of the city, Inverleith Park boasts wide-open spaces, making it perfect for a game of frisbee or a leisurely picnic. Encourage your kids to don their detective hats for a seasonal scavenger hunt, discovering treasures like acorns, pinecones, and vibrant leaves.
Holyrood Park A true natural gem, Holyrood Park offers an array of outdoor activities for families. Challenge your little explorers to spot local wildlife, from cheeky squirrels to majestic birds. The park's rugged terrain and picturesque lochs provide the perfect backdrop for an adventure-filled day.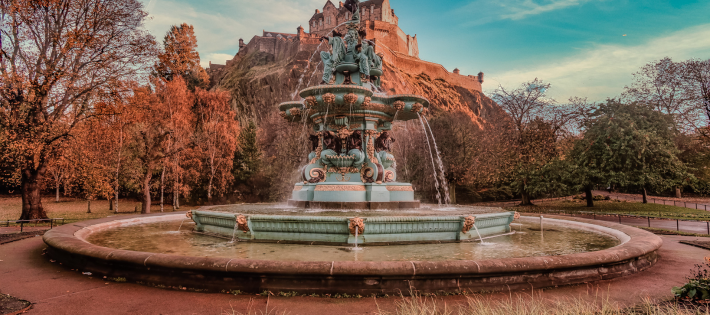 ---
Activities for Little Nature Enthusiasts
Leaf Collecting Extravaganza
Encourage your children to explore the incredible diversity of leaves found in Edinburgh's parks. Provide them with a small bag or basket, and challenge them to collect leaves of different shapes, sizes, and colors. Back home, turn this into a fun craft project by creating leaf rubbings or pressing them between sheets of wax paper.
Wildlife Spotting Safari
Edinburgh's parks are teeming with wildlife, even in the autumn months. Equip your kids with binoculars, and set off on a wildlife spotting adventure. Keep an eye out for squirrels darting between the trees, waterfowl gliding across ponds, and the occasional fox or deer. Bring along a small notebook to record your observations.
Seasonal Scavenger Hunt
Create a list of autumn-themed items for your kids to find during your park visit. Include items like colorful leaves, conkers, pinecones, and perhaps even a feather or two. This interactive activity not only keeps children engaged but also helps them connect with the natural world around them.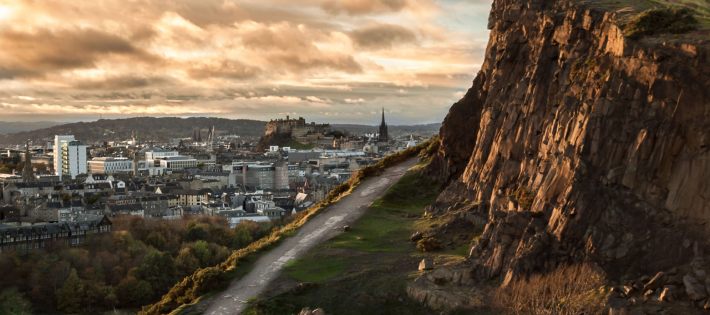 ---
Edinburgh's parks in autumn offer a kaleidoscope of experiences for families seeking outdoor adventures. From leaf collecting to wildlife spotting and seasonal scavenger hunts, there's no shortage of activities to ignite the imaginations of young explorers. So, pack a picnic, grab your nature journals, and embark on a memorable autumn adventure in one of Edinburgh's picturesque parks. Your kids will thank you for it!
Note: this is a collaborative post with Capital One Shopping – we're grateful for their support.