Sometimes in life, it really is good to try new things. To take the opportunities to form memories rather than staying in comfortable routine. Which is why this week – I'm trying something different and heading to the Söderberg Jazz Festival.
Söderberg is an artisan Swedish Bakery based in Edinburgh that actually brings a lot of joy to my life. Their decaf coffee is actually incredible. They have cardamon buns to die for. The decor of their various branches are beyond Scandi heaven. AND they do some amazing dairy-free, soya-free ice creams that Katie can enjoy. Oh and some of the branches are actually open later in the evening so there's a place to hang out that's not a bar. This is a surprisingly rare thing.
As much as I enjoy my local branch in Stockbridge, the Söderberg Pavilion Café holds particularly good memories. Nestled right in the heart of one of my favourite developments in Edinburgh, it's surrounded by a mixture of ancient and new buildings. The old hospital with it's intricate stone work is reflected back in the giant panes of glass of the modern additions. The juxtaposition probably shouldn't work but I really do love it.
It was here we headed after Thomas' first hearing test when he was a few weeks old. It offered a rare moment for Mike and I to just sit and be together. There was a elderly couple who came over to speak to us and it was the first opportunity I had really had to show off my new son. It's a happy memory.
Funnily enough, it was also the place I headed to after Katie was given the all clear at a recent eye check at the hospital as well. The sun was shining and together we sat out in the square – with Katie enjoying her ice cream as much as I savoured my coffee.
But even though, it's undoubtedly one of my favourite places in Edinburgh – I've only been twice in two years!
It's certainly not walking distance from our house. Parking can be really hard to find and expensive when you do. So, it's just not usually on the agenda.
Perhaps it's special because we've only been on those few occasions. But I'm really glad that we've got a prompt to visit there intentionally.
This Sunday, I've booked an early table for the five of us to go eat whilst listening to Alison Affleck & Colin Steele. Whilst Jazz may not be the kids genre of choice – how often do we get to listen to live music together? I'm hoping it will be one that sticks in our memories.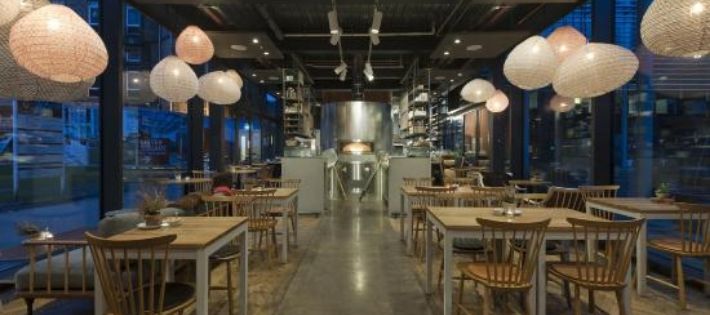 I've been working away from home this week, and before that working late on various bits of paperwork. Whilst I have earned a little bit of extra money I've wondered about the real cost. Whilst it may make things a bit easier – and facilitate things like heading out for dinner – we can manage that ordinarily.
Sometimes, I think I need to remember to breathe a little more. To switch off and just savour the moment. To decide to abandon bedtime routine and head down the beach instead. Or even just have an extra hug. It feels like life is really too short sometimes and every day is a chance to make memories.
PS. Every week I feature an illustration by Alison Soye, this week is obviously no exception – but you can find another one about celebrating life too!