You often hear 'Yoga changed my life!' or 'I couldn't live without my yoga!' Bold statements of truth from those that have felt the benefits of a regular practice. Usually it has been an organic process for the person making such a statement, however it was the enjoyment of that first class they attended that has kept them going back.
When I look back now, my yoga journey started in my teens. A time where you are questioning the meaning of life and what else there is other than basic human life on earth. Yoga philosophy through the ancient texts address' this and I found myself reading a translation of the Bhagavad Gita.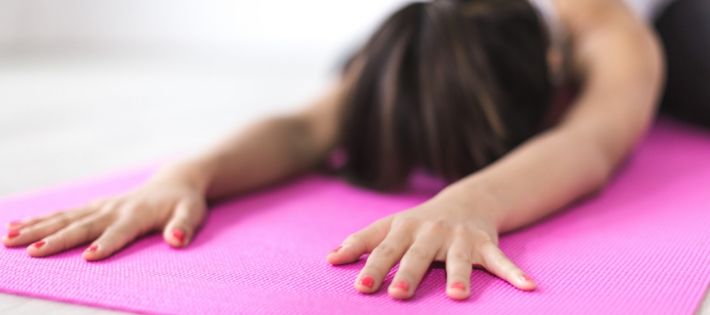 Fast forward a few years, and a friend asked me if I would like to go away for the weekend? Her cousin's girlfriend, was organising a yoga retreat. At the age of twenty, I was up for anything and another mutual friend agreed to join us. Once there, the feeling of like-minded people of all ages, gave me an immediate sense of belonging.
The connection to others through a shared yoga practice is nurturing. Everyone will experience the class in different way however all will reap the benefits. It was after that weekend I knew I was hooked and the friend who had invited me bought me my first yoga mat as a birthday present.
I know now that I was extremely lucky. Suzy, the yoga teacher running the weekend was immediately engaging. Her sense of humour and fun intertwined with her knowledge of yoga and the way she taught, spoke to me. Back then she taught from the Iyengar lineage and I am still drawn to Iyengar classes now.
For others, who have been practicing yoga for a while, they can't always pin point exactly when the transition from going to a yoga class moved to practicing at home or ensuring they never miss a class. However, the majority will tell you it was down to the teacher.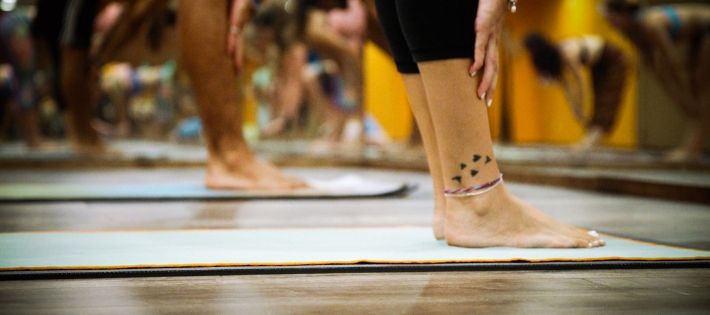 As a yoga teacher myself, I encourage anyone who enquires about yoga to try a few different classes. It's as much about the style of yoga, as it is about the teacher. When you start your yoga journey you can only really learn from someone you like and connect with. You also want to feel safe and comfortable which is why Yoga Scotland have come up with 'Five Questions To Ask Practioners of Yoga'. It is a helpful guide for anyone looking into trying a yoga class.
Also, don't be afraid to investigate the various styles of yoga; some are stronger than others, some focus more on the anatomy and physiology, some are slower and some are fast practices.
If you have an injury, a health condition or are new to a class ensure you tell the teacher. If possible, forewarn them. Finding a teacher that is familiar with a specific condition can be crucial to your safety in a class. There's an element of you listening to your own body and knowing what feels right for you. However, it is also a teacher's job to teach with compassion which includes keeping their students safe. There are modifications for most yoga poses or alternatives. You may have high blood pressure or diabetes. Or maybe you are hypermobile or have had knee surgery? I covered a class earlier this year, and as I spoke to each person individually, my class plan was evolving minute by minute. I suddenly had revise my plan to make it safe for a recent deep vein thrombosis operation, mastectomy, arthritis, osteoarthritis, osteoporosis not forgetting the variation in yoga experience.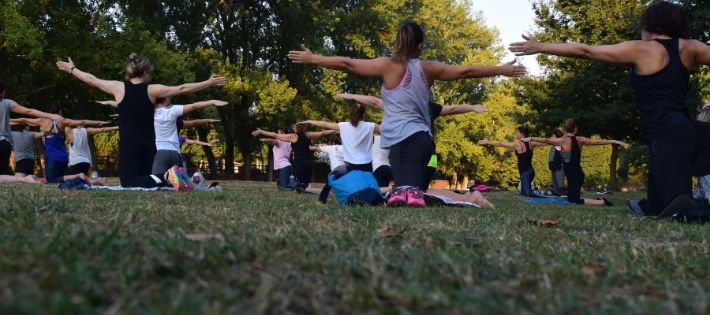 I still love attending classes, when I'm not teaching. Here in Edinburgh I love Gillian Watt's Aerial Yoga classes with Nadine Watton at Meadowlark and Iyengar classes in the Bruntsfield centre. Some of the most experienced teachers in Edinburgh. You may ask why would a yoga teacher attend a yoga class? At the moment, with the school holidays, it's my break from the children. However it is also the relaxation element of being led through a practice rather than thinking about it myself. When you start your yoga journey you soon realise that it's a never ending journey of learning as your body is different each day; each asana (yoga pose) feels different each day.
Just remember everyone has a different skeleton, essentially a different body. So, work with your body on your mat in a class and don't be drawn into what anyone else is doing on their mat. Yoga is a personal practice and the benefits are extensive you just need to give it a try and potentially a few try's with different teachers!