I've been talking to Hannah, owner of the fabulous 56 Newington. Back in the spring I saw a post on Edinburgh Gossip Girls about HD Brows and after a quick Google decided to check it out. I was so glad I followed up on the link but not only because I was delighted with my new brows. The stylist that had been recommended turned out to be beyond lovely and my day was greatly improved by meeting her:
Hannah was warm and friendly, making me feel instantly at ease and she obviously knew what she was doing working quickly and confidently. She took the time not only to show me how I could fill the gaps in my brows for a more polished look, but to talk about other make up and treatments in general.
Since having a baby, I really didn't want to neglect my brows and was delighted that Hannah was happy for me to bring him along – he simply sat on my lap watch everything that was happening. Hannah even went above and beyond holding him whilst I grabbed the change bag from the car for an emergency nappy change!
When I heard that Hannah was opening her salon I was more than willing to follow her there and was keen to share her magic with you: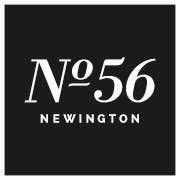 Interview with Hannah
What can you tell me about yourself?
My name is Hannah, I'm 25 and live in Newtongrange with my partner Michael. I have been in the beauty industry since I was 16 and still love it!
Why did you start your own business?
I started my own small business in 2010, renting space in a small salon in Morningside,  but decided this year to move on and open my own salon. After almost five years in Morningside I felt it was time for a change and to expand. I needed more space and also felt I needed a new challenge. It also naturally felt like the next step in my career.
What are HD Brows?
I have specialised in HD Brows for a few years now, they are my favourite treatment and, by far, the most popular. HD Brows combine a variety of traditional hair removal methods and colouring techniques to create a bespoke brow to suit you perfectly. HD Brows differ from a standard brow wax, and the look is so much more defined, and designed to suit your face shape and colouring, framing your face and eyes.
What is your most popular treatment? Why do you think this is?
HD Brows are definitely my most popular treatment. I think there are a few reasons. Firstly, fashions change, and where years ago it was fashionable to have very thin brows, it's all about thick brows at the moment. Thicker, fuller brows are also more youthful and flattering. In a society where we are all striving to look younger, HD Brows are definitely a cheaper and less drastic alternative to Botox. Some clients describe the result as a mini facelift!
Celebrity culture is a big thing these days too, and with celebrities from Cara Delivigne to Helen Mirren sporting HD Brows, having treatments like this ourselves gives us the opportunity to feel like the people we see on TV.
Also, with results lasting 3 to 6 weeks, HD Brows are great for women who don't have a lot of time on their hands, whether they are career women, mums, or both! After a quick 20 minute treatment they can look and feel groomed for weeks.
Lots of Mum's don't have a  lot of spare time… what single treatment (that you offer) do you think makes the biggest difference to how a person feels?
A fantastic treatment for Mums that don't have a lot of spare time is LVL Enhance. This is a natural lash treatment which lifts, volumizes and lengthens without the need for false lashes. The treatment takes about 45 minutes to do and results last up to 8 weeks. Personally I think a combination of HD Brows and LVL Enhance means even days when you don't have time for make up you still look and feel polished and ready for the world!
To book in with Hannah you can call on 0131 6292310, email her at 56newington@gmail.com or simply check out her Facebook page for all the details.