As a childhood favourite of many, Matilda by Roald Dahl holds a special place in many hearts. So it perhaps comes as no surprise, that Matilda the Musical – adapted from the book – is this Spring's most anticipated show at the Edinburgh Playhouse.
The show opened this week to a packed audience, so that we too could join the nine million people who have seen it world-wide. Winning over 90 international awards since it first opened in 2010, this particularly production did everything it could to live up to those accolades.
As a huge fan of the book I had been curious whether the Musical would follow the same plot. To my delight – and that of six year-old Katie – it largely did. But with some differences that made the story perhaps even more emotional.
Initially, a familiar scene is set – Matilda lives with her ghastly parents and spends much of her time at the library. Having taught herself to read as she starts school it's evident that she is a five year-old genius. What we see in this version, is a little more backstory with a flashback to Matilda's birth. It is clear from the off that she's really not wanted by her mother and that her father would rather she had been a boy. In both cases, they find her tiresome and odd.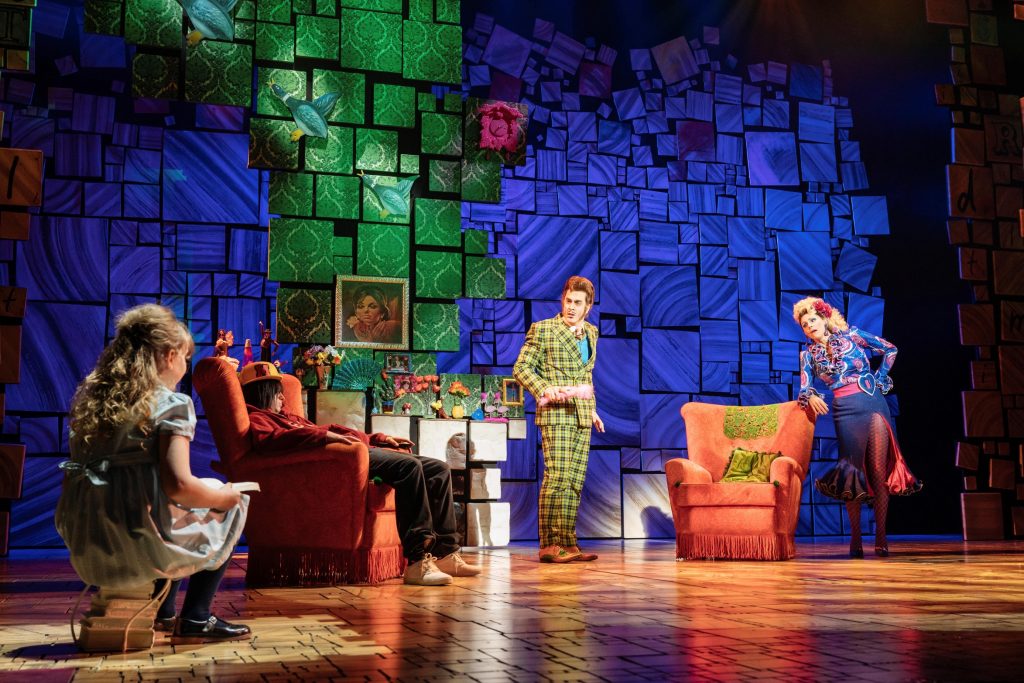 Matilda's revenge – delivered with the catchy number 'naughty' – was therefore both amusing and just. Matilda's character shone through and I loved that she wasn't just presented as a bookish child but one with personality and who is undeniably fierce. Played perfectly in Thursday's performance by Scarlett Cecil, Matilda was portrayed as the child who could not be defeated.

I remember finding the character of Miss Trunchbull as terrifying as a child. But in this version I found the role to be hilarious and at times, a little vulnerable. Played by Elliot Harper, who towered over the 'maggots' of the school – he somehow turned the terror into absurdity. Of course, through an adults eyes being able to pick a child up by her pigtails is absurd but it seemed that the children in the audience were all laughing along to. As a mark of how clever the staging of this was, Katie actually thought he HAD thrown a little girl up in the air – not realising she had been switched at all.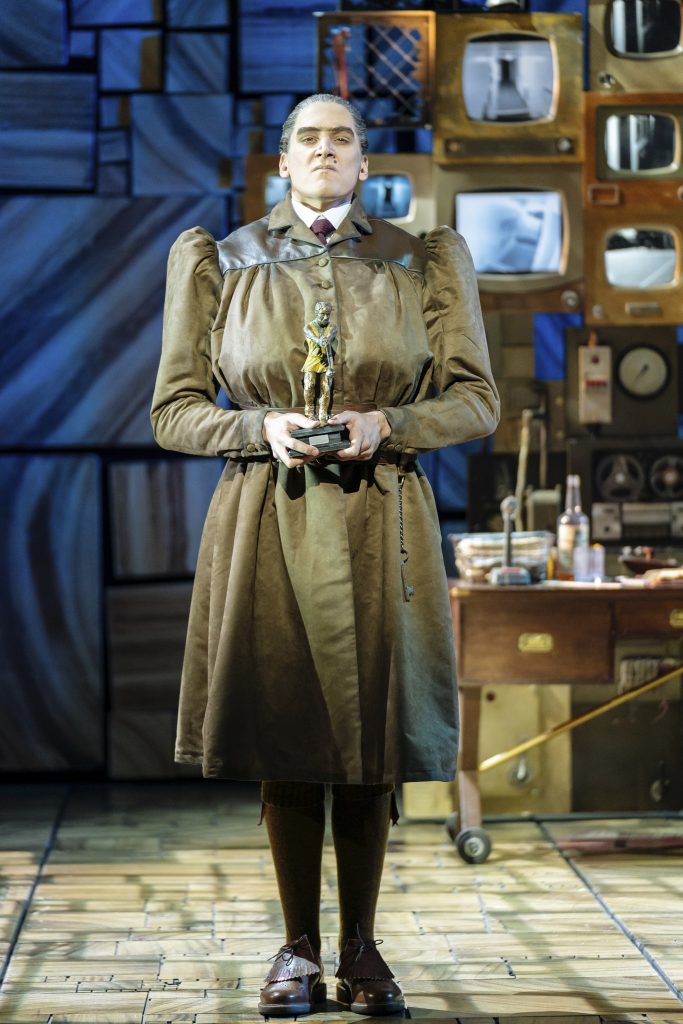 Whilst Matilda's relationship with Miss Honey was of course touching, I actually thought there was more depth in her interaction with the librarian Mrs Phelps – who loved Matilda's stories and obviously also had affection for her. But to me, the real emotion actually came from Matilda's final interaction with her father.
Whilst it was clear that he really was unpleasant and quite dodgy, it was Matilda who came to the rescue in the final scene – negotiating with the Russian Mafia. Rather than leaving her in the care of Miss Honey without a backwards glance (as in the book), he does actually show some last minute affection. As a result, their leaving her felt like there was some sadness on his part – rather than us being left with joy at the Matilda and Miss Honey's relationship.
I guess plot points only really matter however, for those who are super familiar with the book. as the songs, stage dies and choreography were all amazing. With open books and letters framing the stage, we could never forget that this was in fact originally a book. It really felt like rather than being a typical musical, the words were simply coming into life off the page and on to the stage.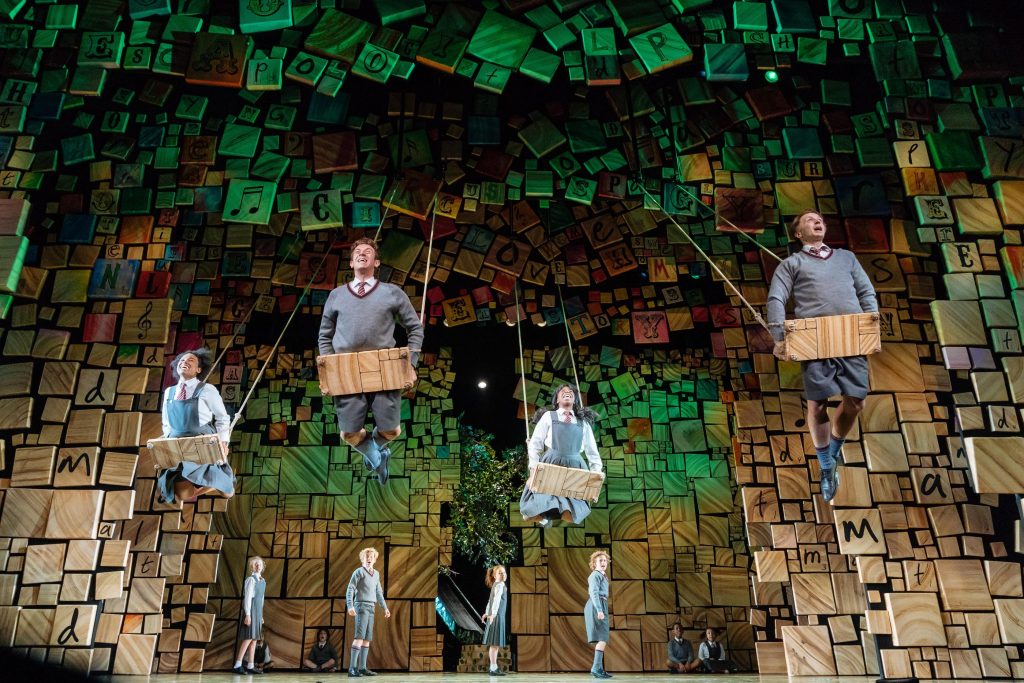 At two and three quarter hours long, it was perhaps one of the longer musicals that we've been to. However, Katie really was transfixed throughout. At times she hid behind the seat in front – nervous that Matilda's story wouldn't have the wished for happy ending – but on the whole, her smile rarely wavered. I feel very lucky to have been taken on such an adventure, and if you're lucky enough to secure tickets – I hope you enjoy it too.