There was a buzz of anticipation in the air as we arrived at the Edinburgh Playhouse for our first theatrical experience in many months. The new stage production of Beauty and the Beast: the Musical has been on tour across the UK and is in Edinburgh until 27 November.
The show opens with a voiceover by Angela Lansbury (Disney's original Mrs Potts) before launching into the quintessential village scene where an outstanding Courtney Stapleton as Belle has her nose in a book and is longing for adventures beyond this provincial life.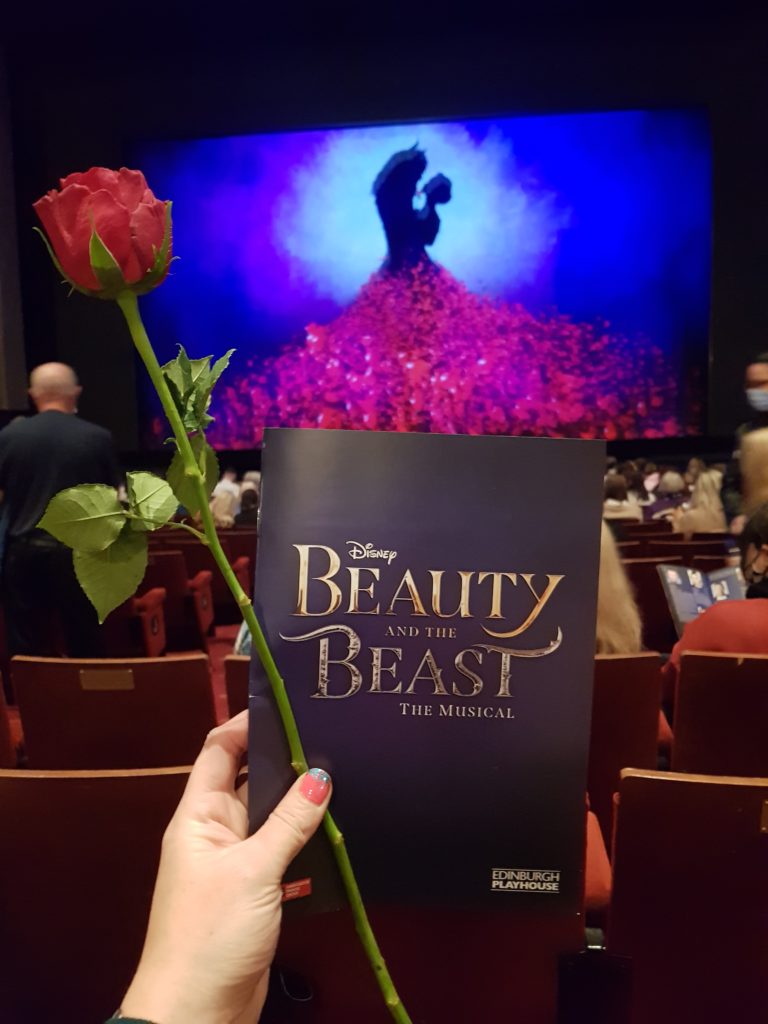 Her suitor, Gaston, is very well cast (I think the biceps were real!) and Le Fou pulls off the role of slapstick-sidekick brilliantly.

Things take a darker turn when Belle's father becomes lost in the woods and the dramatic strobe lit wolf scenes are certainly one reason why the show is recommended for 6+ years.

The clear highlight of Act One is "Be Our Guest", a dance extravaganza so bright and mesmerizing I thought my eyes might pop out of my head. I don't think I blinked once throughout the entire 10 minute spectacle, I was too afraid I would miss something!

The Beast, played by Alyn Hawke as understudy for Emmanuel Kojo, came into his own with a powerful rendition of "If I Can't Have Her" and then the story moves on more quickly with the developing romance in Act Two.

Belle is breathtaking in the classic yellow princess dress for "Beauty and the Beast", sang beautifully by Mrs Potts – Sam Bailey, the 2013 X-Factor winner for anyone who was still watching by the tenth series.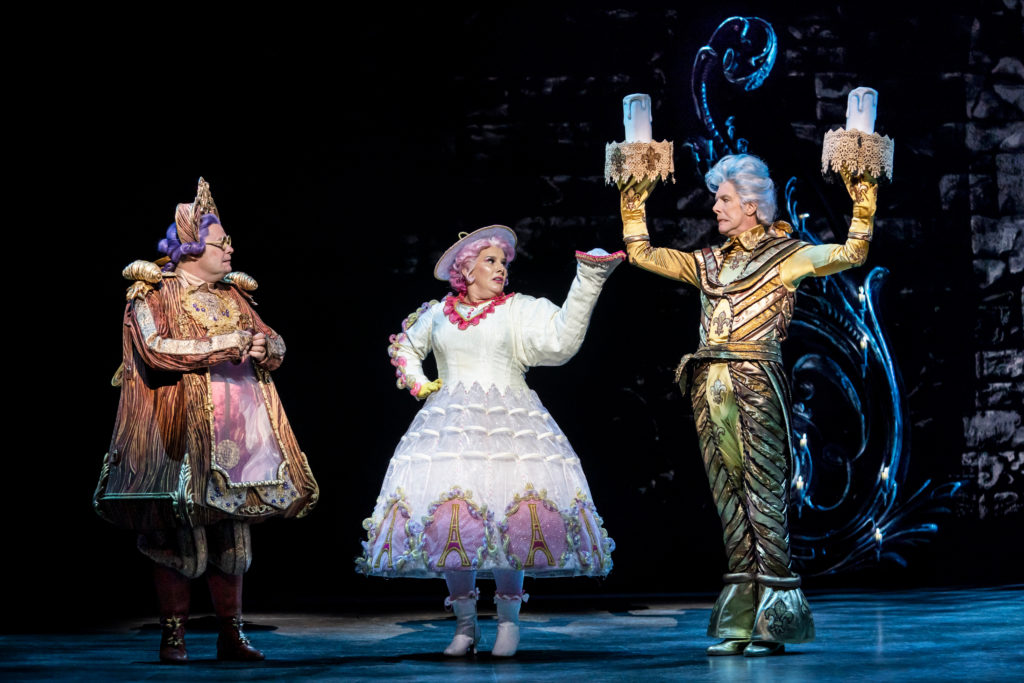 It is no spoiler to confirm that there is indeed a happy ending (after another dark interlude for the fight scene) and I think I even got a little something in my eye as Chip turned back into a boy again…

This familiar "tale as old as time" will never get old and it certainly has new life breathed into it in this production. I can't wait to see it all again when I take my kids to a matinee performance later this month!

*We were kindly gifted tickets to attend the press night performance of the show but we were under no obligation to write a review and all views are our own.