About this time last year I was having a conversation with my son Magnus. I was explaining how he couldn't have the cool haircut one of his friends had, as his hair is curly. So, we sat down and googled 'stylish haircuts for boy with curly hair', to my relief there were lots to choose from and he quickly settled on one.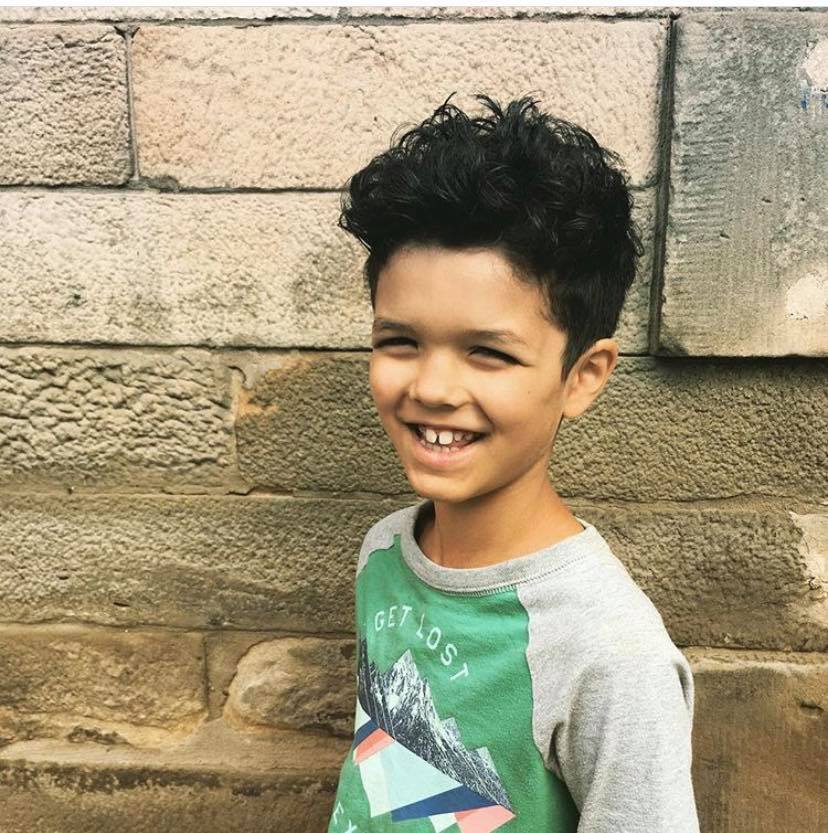 In the midst of this conversation, I was also explaining how he had hair like mine. Fine and curly, and that it was better to learn how to manage it as it was, than to try and make it something it wasn't. Magnus stopped me there and then to exclaim 'why do you straighten you hair then?'.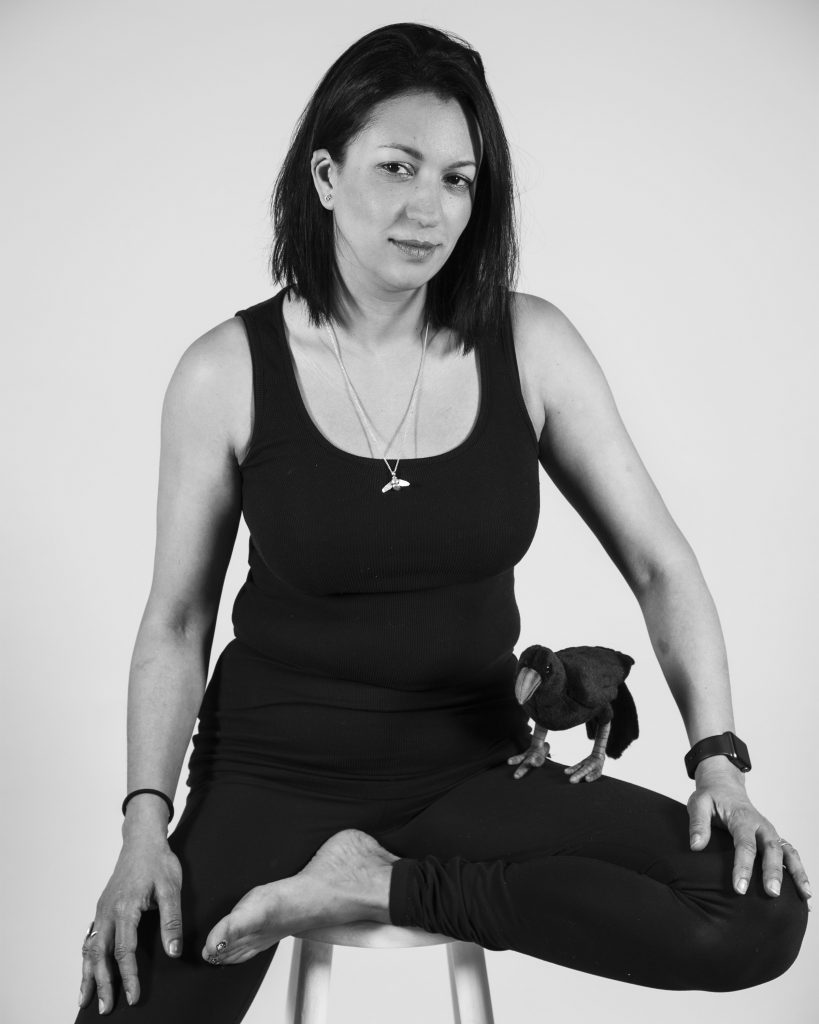 Called out as a fraud by one of my children, whilst convincing him to work with his curly hair made me stop and think. I'd been straightening my hair for so long, around thirty years, it had become normal. I can remember my friend Mikey a hairdresser getting me my first pair of professional straighteners at cost price. You needed to be strong just to lift them. Moving on to GHDs when they launched, there have been burnt ears and fingers along the way.
Within The Yoga Sutras, one of the key yoga philosophy texts, Patanjali describes five Niyamas – inner attitudes. There are five that should be cultivated, to bring balance to your body, mind and soul. One is Santosha, which translates as contentment, being happy with what you have. As I started thinking about my hair I was starting to think about how I was fighting my natural being and decided it was time to embrace self-acceptance when it came to my hair. This is when my curly girl journey began.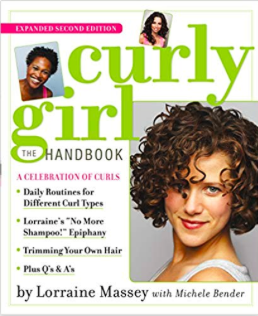 You may have heard of the Curly Girl Method (CG method). It's a simple list of instructions and rules on how to best care for curly hair. AlI based around 'Curly Girl handbook' by Lorraine Massey and Michele Bender, I read it and got started.
There are many facebook pages dedicated to the method, as well as YouTube videos and a growing number of instagrammers. I quickly found a lot of the recommendations were US products so sought out UK products through bloggers and the UK facebook forums. This in itself was overwhelming. I wasn't sure where to start until I realised a lot of the products were not cruelty free. As an animal loving vegetarian, this narrowed down the products I would consider purchasing, however and it then took hours trawling through recommendations and working out which products to start with. So, I hope this blog post will help some of you reading it and save you a lot of time!
The main rules of the CG method are to avoid sulphates (sodium lauryl sulphate & ammonium laureth sulphate), alcohol, parabens and silicones in any of the products you use. Curly hair is naturally drier and sulphates strips the hair of natural oils drying it even further. Alcohol also dries the hair out and silicones are added to products to add shine but they build up and weigh curly hair down. So, the key is to get moisture into the hair and as you do, the bounce to your curls or waves becomes more accentuated. You never brush or comb your hair however I do use my fingers to detangle my hair in the shower whilst conditioning.
You only wash your hair when you really need to, with a CG approved shampoo (low poo). On these day's it is best to use an intensive conditioner to replenish the moisture. I have found plopping an amazing technique to really nurture my curls. This method involves rinsing the conditioner out of your hair, and then scrunch in extra moisture with your chosen product before; this can be an extra level of moisture as well as gel to define the curls. After this step, do not use a towel. Allow your hair to air dry if possible. If it's not feasible then use a diffuser on a cool setting to half dry it or an old cotton t-shirt to gently soak some of the extra water out of your hair.
Most days when you're not shampooing you can cowash (wash your hair with a CG conditioner) and then refresh it with your chosen styling product. When I shower I allow my hair to get damp (I don't physically stick my head under the shower) and I add a styling crème once I'm out the shower to lock in the water to boost the moisture levels.
Curly Girl Products
Here's is what I have tried and tested over the last 12 months. All British brands, selected and paid for by myself and not all CG approved. I decided early on that I wasn't going to be a purest when it came to the CG method and minute amounts of unapproved CG ingredients I would risk.
The products I started with were the Noughty range: To The Rescue moisture boost shampoo, Wave Hello curl defining conditioner and Intensive Care leave-in conditioner. I still come back to these and recently discovered them being stocked in the Morningside Waitrose.
Next up was Umberto Giannini, I tried the Coily Curls Moisture sulphate free curl shampoo (CG approved) and the Coily Girls Moisture moisture recovery curl conditioner and the More Than Moisture twirling and styling definition cream (neither CG approved). Magnus' hair loves these products and my hair loves the moisture recovery curl conditioner. I have tried the Curl Jelly scrunching jelly however my hair didn't like it. I know from the CG facebook page some people have amazing results with it. I stock up on these in Boots on Princes Street and there are often offers.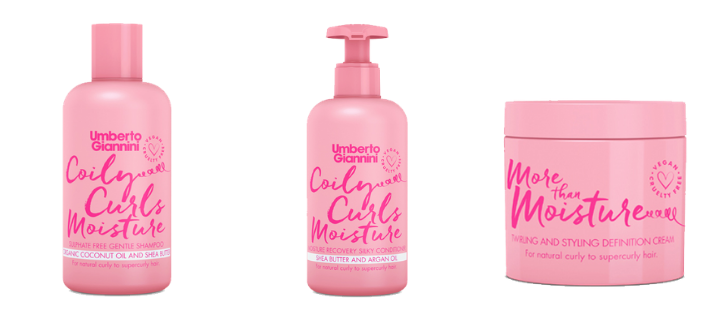 The beautifully packaged brand Boucleme Hydrating Curl cleanser, Curl Conditioner, Intensive Moisture Treatment (smells DIVINE!) and Curl Defining Gel are all CG approved and available online. These products I'm never without and love how they have travel sizes too.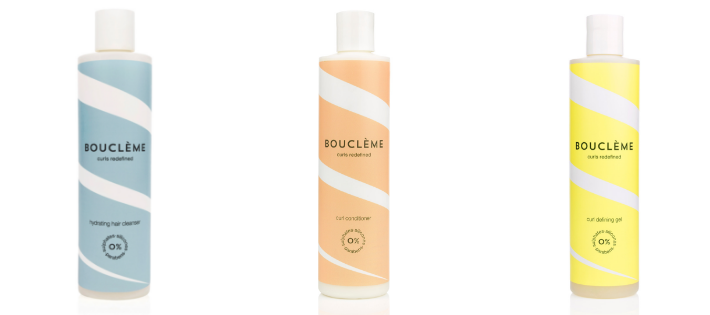 Dizziak's Hydration wash and Deep Conditioner have been my latest investments and they have been a fantastic discovery and are both CG approved. A British brand, available online, the conditioner leaves my hair feeling silky smooth and I often use it for the 'plop' method.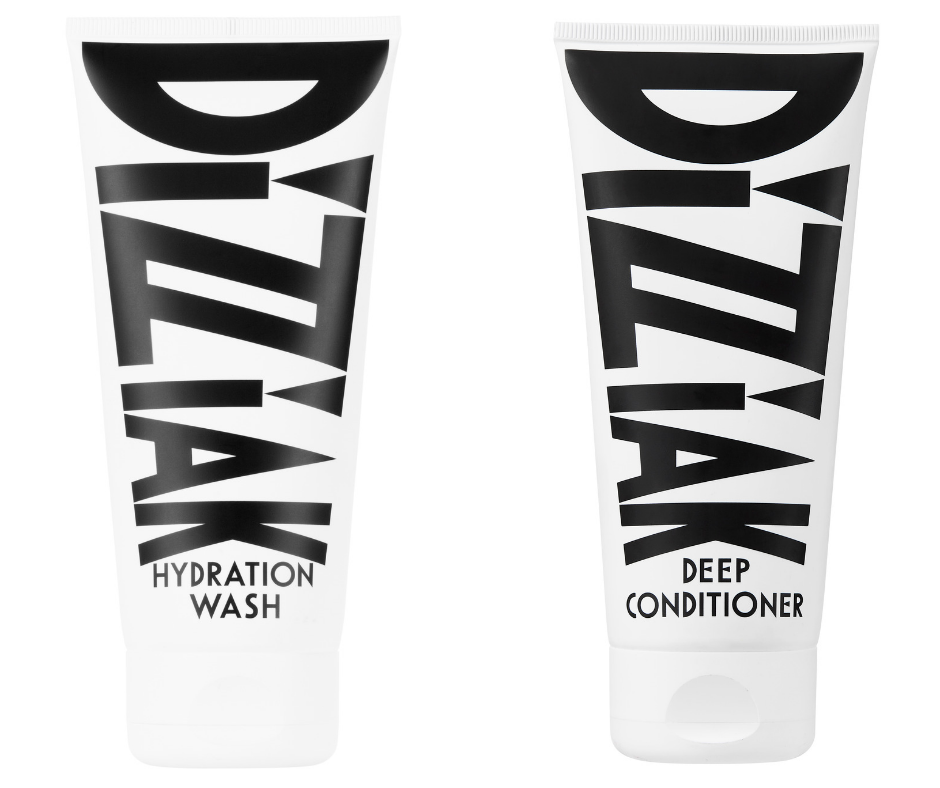 Most recently I tried the apple cider vinegar rinse. I added two tablespoons to a litre of water and used it as a rinse as well as massaging it into my scalp. This is supposed to help remove build up, clean your scalp and be simple cleanse. I immediately 'plopped' by squeezing in my Dizziak conditioner and got amazing results.
You can copy and paste ingredient lists from websites to this online 'checker' So if you decide to go the pure CG method it is a really useful tool when checking product ingredients. Particularly, when you're at the airport and you've realised you've forgotten your hair products (me in February!)
Lorraine Massey (the author of the Curly Girl book) has launched her own range of products which are next on my list to try.
UK Curly Girl Support
Facebook
On facebook the British pages Curly Girls UK:
Curly Girls UK the vegan way: https://www.facebook.com/groups/CGUKVegan/
Curly Girls UK (The Orinal – following the Curly Girl: https://www.facebook.com/groups/CurlyGirlsUK/
Curly Girl UK Support Group: https://www.facebook.com/groups/869238123251544/
All the groups are full of tips, lists of CG friendly products and you can ask questions and get advice from fellow CG girls. Be warned however, they are overwhelming at first particularly as you are just getting started with this method.
Instagram
On Instagram I follow @powerdomi and love how she posts pictures of how her hair was four years ago compared to now. She reiterates that patience is needed and research but the outcome is worth it!
Up here in Scotland the water is soft and huge bonus for those with curly hair. As soon as I head to London my hair changes and becomes lank and frizzy. Thanks to @hanzcurls who recently posted about what to do when you're in a hard water area I no longer need to dread showering in London!
The founder of the whole method Lorraine Massey can be found on Instagram @curlyworldllc
Another step to consider is the technique to cutting curly hair. I haven't gone down this route as my hairdresser is awesome and has helped me with the transition from straightening to natural curls to the point where I turn up with my bag of products she can use and she doesn't bat an eyelid! At the moment there is only one CG trained hairdresser in Scotland – Brave Curls in Dundee.
One Year On
I'm not going to lie, to begin with, this felt like more work than straightening my hair. It is trial and error to begin and you can investigate texture, porosity and density to work out what your curl type is and what products your hair needs (@ingecurls has recently posted about this on instgaram). My hair is still a work in progress a year later, some days it's full curls and on others I get the frizz back, which I know is often the difference in the water when showering one day in Edinburgh and another London. It's a learning curve, so be patient! Once you have the hang of the methods and have worked out the right combination of products for your hair type, you won't look back. And, apparently curly girls have more fun…..!