The National Museum is a great place to entertain the kids, especially on a cold day. It's not that easy to find activities that suit both Katie and Ben but I find this a great standby. It's a vast place and there always seems to be something new to discover: today was no exception.
For some in Edinburgh the half-term holidays have just begun and for others it's just ending so there was a selection of 'free' activities on to suit school age children. We were greeted by a guide on our arrival who was there specifically to direct families to the available activities. This was a really lovely touch and made me feel like children were most welcome.
We chose to start our day by going on a 'time travelling' adventure. To begin, we decorated 'time travel medallions' with the felt-pens and variety of stickers provided. It was nice to see the different approaches the kids took to this task, choosing very different colours to begin with and obviously colouring with varying degrees of ability but both were happily occupied for almost half an hour. Katie kept trying to aid Ben in the completion of his (which he wasn't too keen on!) but both seemed to be quite happy with the task.
A helpful volunteer attached a strap to the medallions so the kids could wear them round their necks (which lasted one minute tops) and gave us a sheet of clues to help us find stickers to complete them. Katie also found a map to guide us in the right direction and greatly enjoyed instructing us to 'go' and 'stop' at various moments!
The clues took us through each level of the Scotland gallery, so effectively took us travelling through the ages. The clues were of a suitable level for Ben to solve and Katie was able to march through the exhibits looking for stickers – which of course she loved as any small child would!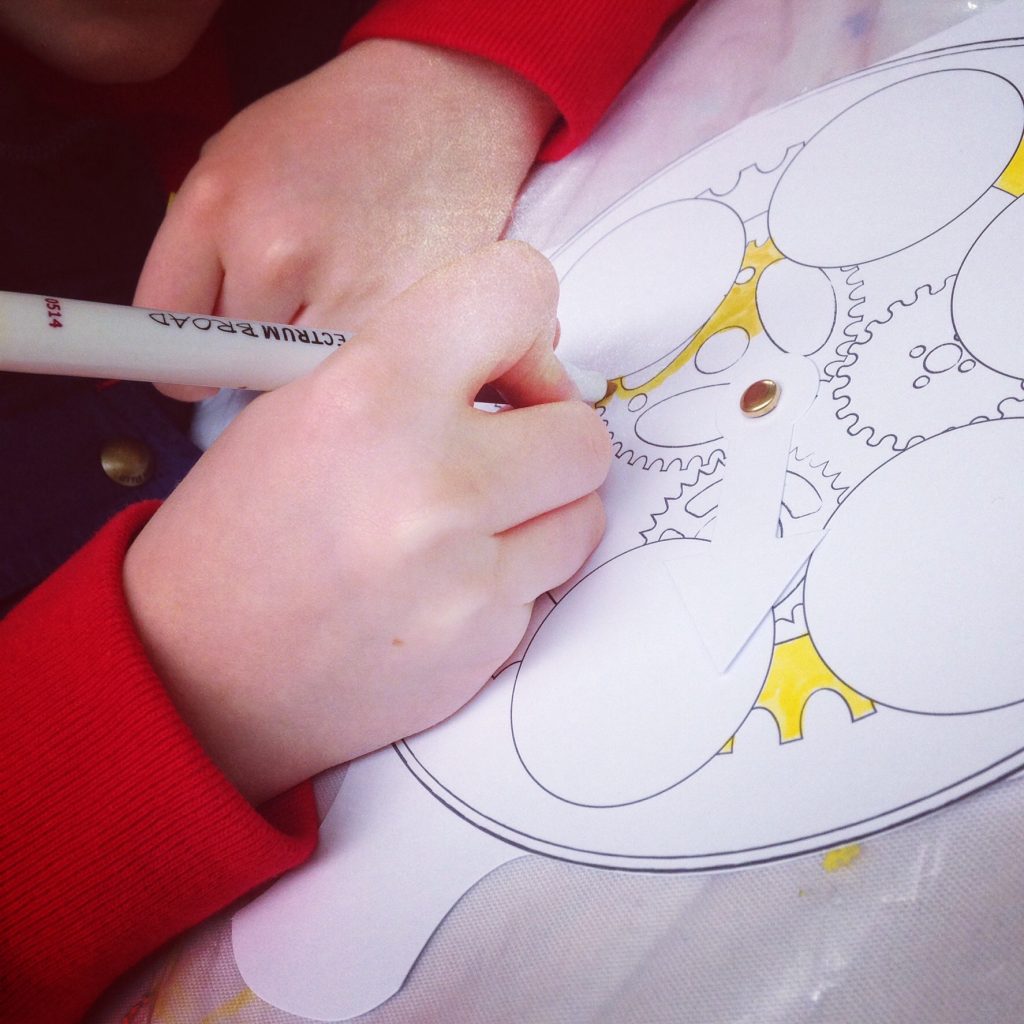 This was a super activity because we hadn't really gone in this area of the museum before, tending to go to the more obvious kiddy areas. I was pleasantly surprised to see loads for kids in each area in the form of interactive displays and dressing up areas. Katie absolutely adored the trains in the 'Industry and Empire' section so we'll be sure to return to this section again.
We had been informed by the guide that there was a free show on in the auditorium so after a quick pick me up in the balcony cafe, we headed over for the final show of the day. This was billed for older children but were told that younger siblings were more than welcome.
The theme of the show was 'Superhero Science' and I was delighted to see it was presented by two women. They clearly and articulately demonstrated (with the help of audience volunteers) ways in which superhero powers can be achieved through science alongside explaining the theory behind them. Everything was pitched really well for children and both Katie and Ben were engaged for the duration of the show. Ben even got to go up and help demonstrate how we can have x-ray vision. Katie was quite upset that there wasn't another show, but I was delighted that she declared that she wants to be a science super lady!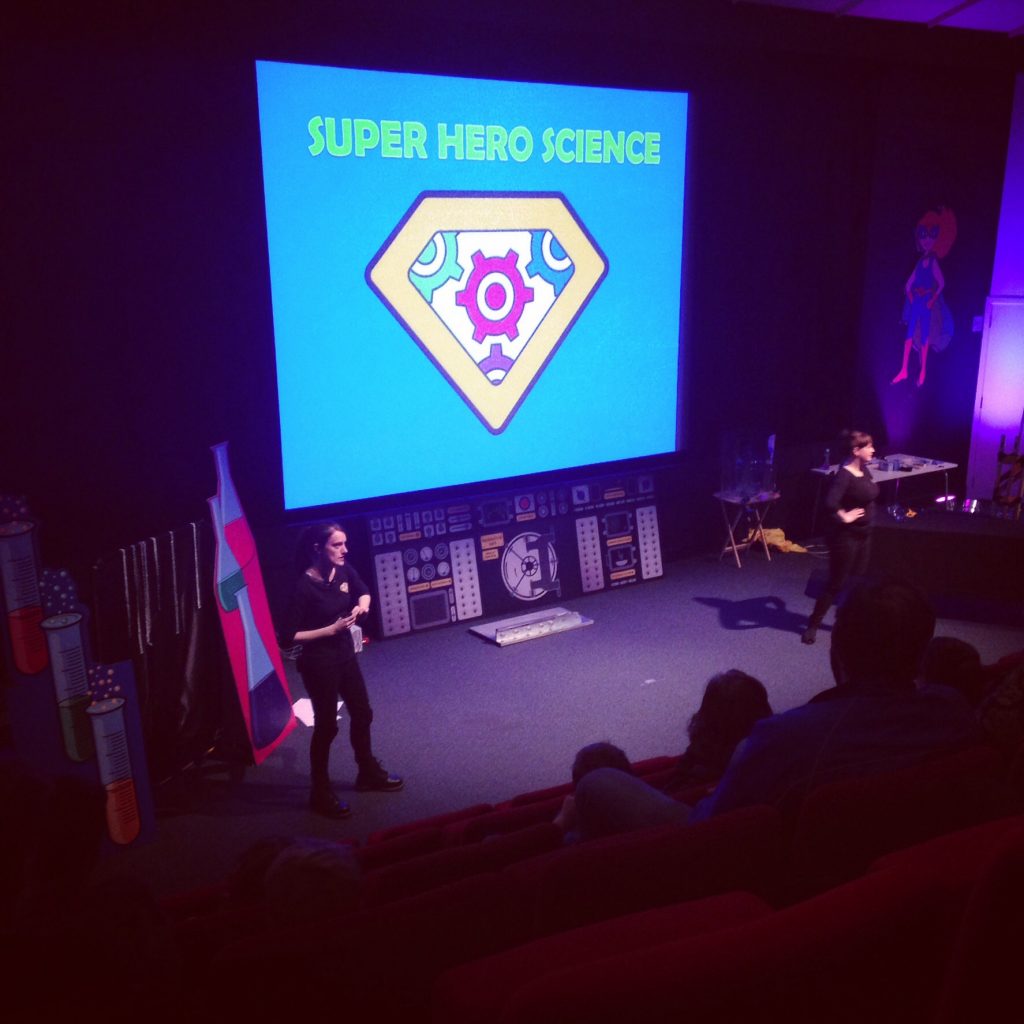 We were at the museum for almost four hours in the end. The only downside being the cost of parking outside. If we had less paraphernalia we could have got the bus.
Obviously, there were extra activities on because of the school holidays but it's always worth checking the museum website because there is an astonishing amount on throughout the year. If you're a seasoned visitor I would also recommend a visit to an area that you've not explored recently. I've only just found out that there are 'magic carpet' adventures for babies and toddlers during the week and can't wait to check one out with Thomas and Katie.