This is not a post about throwing away all your belongings and abandoning your car to trudge through the Edinburgh rain. Nor is it about to advocate selling your house and living in a Yurt somewhere in East Fife. But actually, there are days where those things sound pretty good.
Where 'things' are just piling up and starting afresh would be quite nice! To me, minimalism is about searching for a little more simplicity in life. About abandoning stress and just adopting an approach that is a little more about living.
Here are 5 tips for helping you live a minimalist lifestyle in Edinburgh
1. Declutter and don't replace
As someone who does really like 'things' I am not an advocate of simply throwing things away. But I do want to enjoy the things I have and that means that if something isn't on view – then I'm not really enjoying it. To that end, I think it's important to be very selective in what I do have and to make those things easily accessible within my home. I do therefore aim not to be sentimental amount too many things and when something no longer brings me happiness – it's time to pass it on. Thankfully Edinburgh has a huge number of charity shops to which I can donate pre-loved items which hopefully will ensure they will have a second life and bring some extra worth too.
2. Be Careful About What you do Buy
As I am selective about what I buy – for myself and my home – I can afford to spend a little more on individual items. That generally means that I focus on supporting the huge array of Edinburgh's independent businesses. For my own clothes, Rosy Penguin in Morningside has a great array of styles – but also has things that suit a range of budgets as well. I've always found the clothes to be of a really good quality and I enjoy supplementing my basic capsule wardrobe with a few seasonable updates from there. Odessey Boutique is another great Edinburgh Secret – the owner Sarah is an expert at Bra fitting and has the most beautiful range. Whilst it is a pricier option than your typical high street offerings, I've found I've spent less money long term by opting for a better quality and caring for it carefully.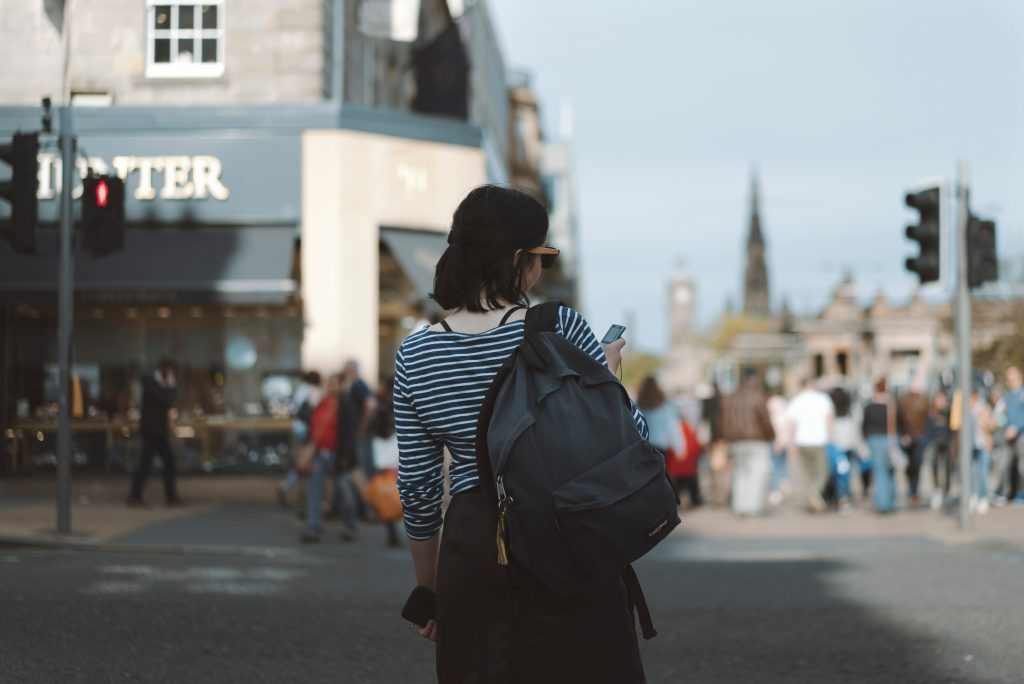 3. Reuse Items
This might seem to directly contradict the point on decluttering, but rather than throwing items away – it can be fun to find a new use for them too. After adopting the Maree Kondo method of folding, rather than asking not to keep shoe boxes I now view them as necessary items for drawer organisation! However, given that there is a limit on this – I am grateful that Edinburgh does have a great recycling scheme. We have a single box for mixed recycling and a separate bag for paper and cardboard. This makes recycling straight forward and with incredibly 'minimalist' refuge bins – it's really the only option!
4. Find a spot to escape
If things are building up around me, I find that it can really help to find somewhere to just breathe. Whilst Edinburgh is a city, it has so many parts to it that are just a little more zen. – Climb up Calton Hill and view the city from a different perspective – Walk along the front at Cramond and take in the views across the Forth – Take a walk around the reservoir at Harlaw – Hike up Arthur's Seat and just let the cobweb's blow away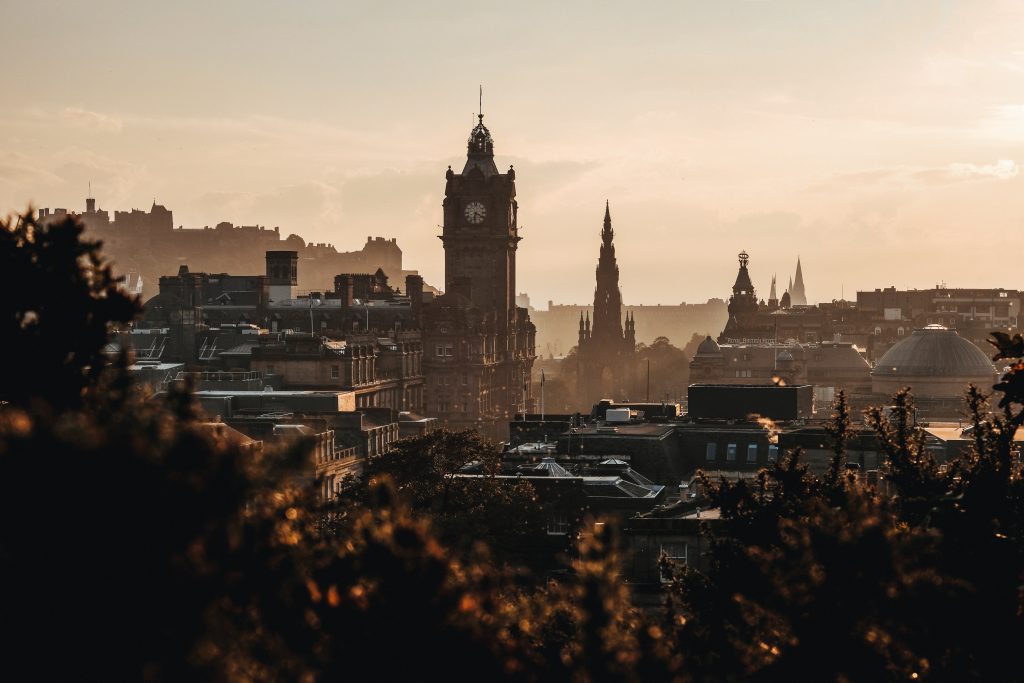 5. Collect Moments not Things
One of my favourite Instagrammers – Orla and Me – often uses the phrase 'moments not things'. This really rings true with me as some of my best memories are not attached to objects. Just from the last month alone, Katie's smile at seeing 'Joseph' at Edinburgh Playhouse was unrivalled. Live Jazz at the Soderberg Pavillion whilst the whole family enjoyed pizza also brought a whole lot of joy. What have I bought? I couldn't really tell you.
Are you a fan of the minimalist lifestyle? Would you adopt it? Let me know in the comments below!