Meadowlark Yoga is busting the myth that yoga is just for 'flexible-20-somethings' by inviting the whole family to enjoy the benefits of movement
Synonymous with 'health and wellbeing', yoga has gained some serious pop-culture traction in the last ten years. Leggings, handstands and stretchy two pieces have taken over our socials, whilst downward dogs are everywhere we look from the living room to the patio, the studio and beyond. Understandably, many have gained the impression that yoga is just for women of a certain socioeconomic station, ethnicity, age group and fitness level, but Karen Kirkness of Meadowlark Yoga is here to explain why this is truly, not the case.
"Meadowlark Yoga is here to emphasise that yoga is for everyone; it is a technique for calming the mind through physical practices. Our aim is to celebrate the practice of yoga as a mindfulness tool that can be accessible and inclusive to all ages and abilities." – Karen Kirkness
A complete wellness tool, yoga can provide physical and mental wellbeing for the whole family, from young to old. So, how does it benefit us, and which classes should we attend?
Practicing with your partner…
Partners can find equal value in the challenging postural aspects of yoga, whereas many sports are less conducive to a level playing field. For example, even if a couple both love to go running, the chances that they'll be evenly matched are very slim. In a yoga class, it is much easier for a pair with very different abilities to each have a good experience despite their differences. So, partners can practice together synchronously.
Partners can also benefit from practising asynchronously. Let's say one partner goes to yoga after a stressful day at work. They leave the class and head home feeling calm and balanced, perhaps with more patience for coming back together with the family at home. Even if nobody else in the family did yoga that day, they'll all benefit from one person's energy being calm and collected. One to try: A beginner-friendly class such as Ashtanga Basics with Nadine Watton.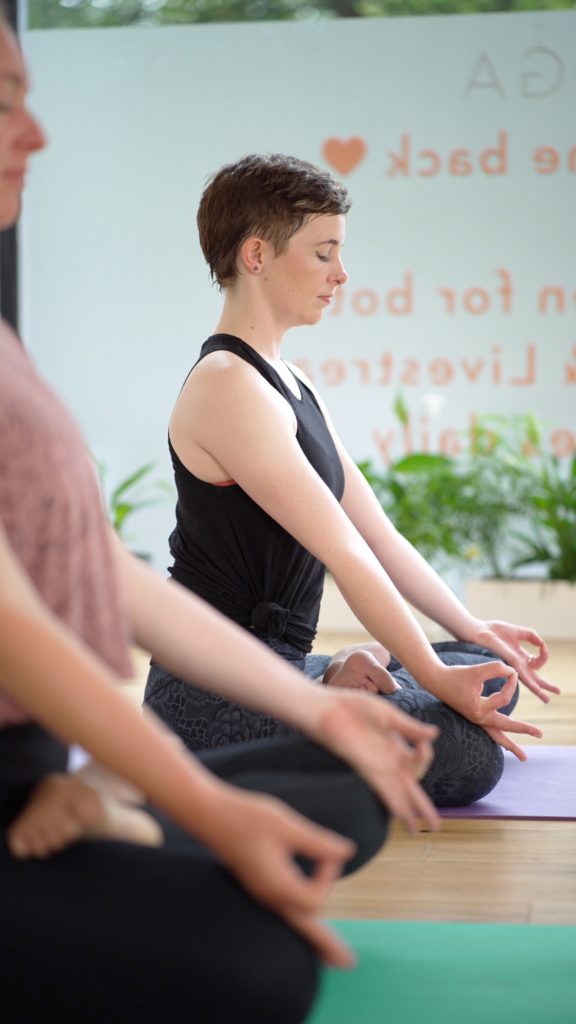 When you are looking to conceive…
Yoga stimulates the parasympathetic nervous system. Even a strong, stimulating practice includes breathwork that increases endorphins, circulation, and balances the nervous system. The upshot of the physiological benefits will have positive effects on fertility, so couples looking to improve their chances of having a family can turn to yoga as a natural method for getting pregnant. Increased circulation plus positive effects on mood and better sleep, all provide neuroendocrine support for healthier reproductive function and the energy to support it. One to try: A gentle restorative style such as Restorative Yoga with Clare Robertson, or a more physically demanding style such as Ashtanga yoga.
For pregnancy practice…
Once pregnant, mama will find no end to the benefits of yoga for a healthy pregnancy. Breathing a movement keeps a pregnant woman strong and can offer her a deeper connection to the growing baby, foster more attention to self-care, and prepare her for a smoother birth experience and beyond. One to try: Active Birth workshops or Pregnancy Yoga.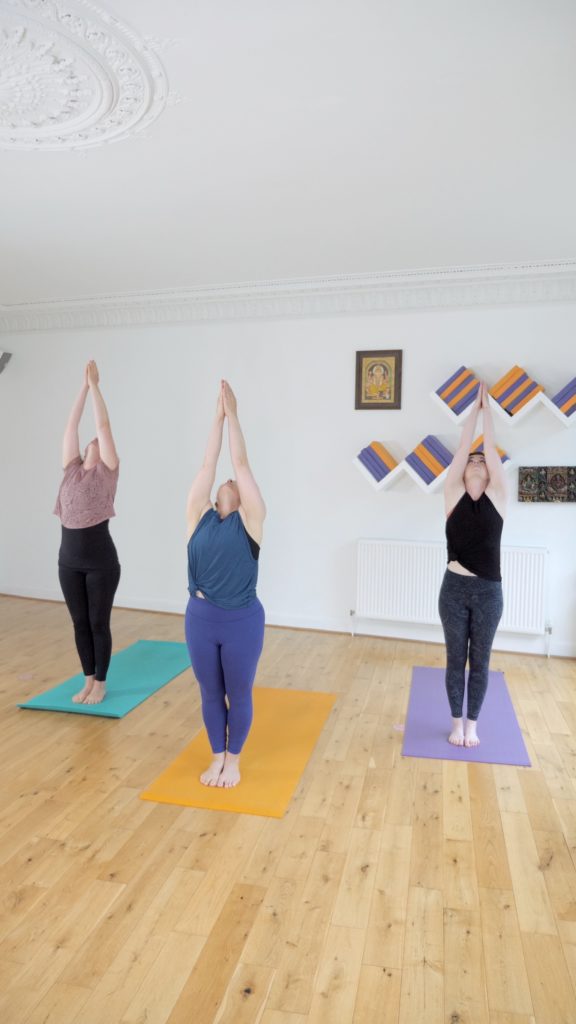 When baby is here…
Postpartum women can find extensive benefits to aid their recovery, offering mindfulness and quietude to bolster mental health and to rebuild strength and stamina after giving birth. Yoga for mum and baby is a beautiful and fun experience for women, partners and babies to get together in a supportive space and not worry about making noise! As babies turn to active toddlers and head into preschool age, Parent and Child classes are a joyful combination of singing and movement that can bring families together for social benefits too.
The community aspect is hugely significant, as yoga gives rise to strong relationships. Mums who met in their Pregnancy Yoga classes way back when will often stay in touch into the growing years. One to try: Postpartum Care or Mum & Baby.
For the youngsters full of energy and the teens who pretend they aren't…
Kids yoga classes are a great way to introduce activity and mindfulness practices, normalising the union of mind-body awareness at a young age! And teens will benefit from the same connectedness, laying foundations for good self-care habits that will serve them in early adulthood and later in life. One to try: Parent and Child class or Kids Camp for the little ones and Yoga for Teens for the older ones.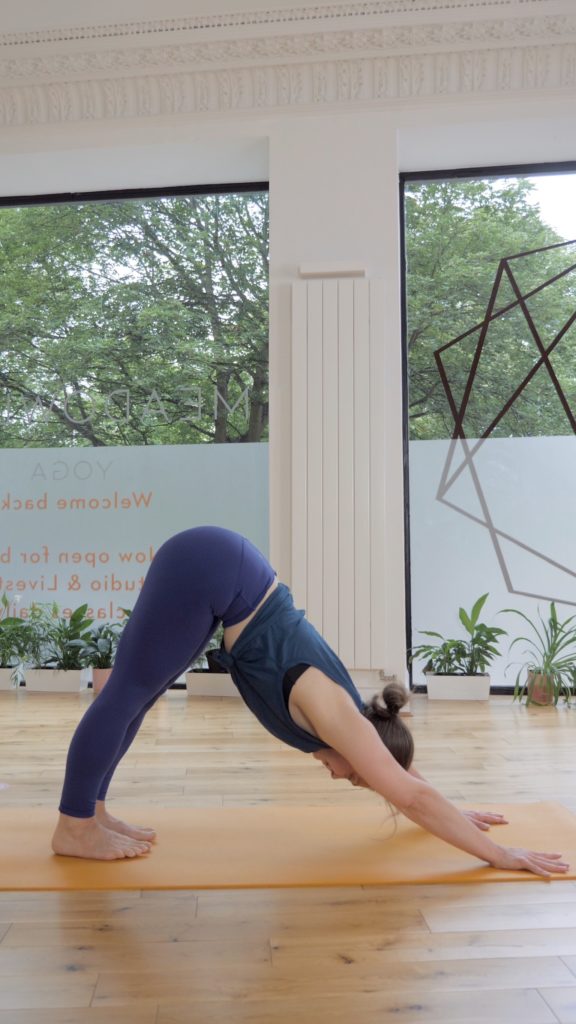 Meaningful menopause…
The shift into menopause can be empowering when we have the right choices to support ourselves along the way. Classes like Gentle Vinyasa with Naomi Schogler can be a great way to start moving into yoga in your forties, fifties and beyond. You can expect to be challenged yet have lots of options for making the postures feel good at any age and level of flexibility. Even if you've never done yoga before, and feel you're "past it", there is never a wrong time to begin!
Yoga is a dynamic and yet soothing practice that holds benefits for every age, especially those over 50 who might feel they're coming late to the party; you'll feel the benefits of increased vitality, improved coordination and balance.! One to try: Gentle Vinyasa or menopause workshops (available in 2022).
In short, yoga is much more than a physical practice designed for adults to get strong and flexible, although those benefits are always there too! Yoga holds endless benefits for all ages and can support the family throughout the stages of life.
For more information, visit: https://www.meadowlarkyoga.com