How do you decide on a baby name? With the lovely news of the new royal arrival this week, we got to thinking about baby names. 
Archie Harrison Mountbatten-Windsor
Meghan and Harry have named their son Archie Harrison Mountbatten-Windsor. Archie meaning "genuine", "brave" or "bold"; Harrison meaning "son of Harry"; and Mountbatten-Windsor meaning that he's a very lucky little boy. The use of non-traditional forenames is a departure from the small pool of family names that royals typically choose from and it can't have been an easy decision to make. But that problem is not exclusive to the royal family. It can be tricky for any couple to settle on something that sounds perfect to both parents so how do you decide?
Where do you start?
Some people, like my 5 year-old daughter, have decided on the name of their baby long before the baby ever comes into being. In that case, all they have to do is get the other parent to agree, right? Except it's not really as simple as that (if that is in fact simple!). You also have all the other considerations – does it "go" with the surname? What will the initials spell? What if it rhymes or sound ridiculous? Do you like the abbreviated version as much as the full name? Will there be a middle name? Or multiple middle names? How are you spelling that anyway – Caitlin, Kaitlyn, Katelyn, Caitlynn, Kaitlin etc? There is a lot to think about. This is how we went about it: some initial chat, a list, a shorter list and a final vote…
The initial negotiation
We essentially decided our first daughter's name by a process of elimination. We had a baby names book, we discussed our name style (traditional rather than radical) and we ruled out a lot for all sorts of ridiculous reasons but you have to narrow it down somehow!
We knew we were expecting a girl so that discounted discussion of a whole lot of possible names from the start (although I do love Alex, Robin and Jamie, even more for girls than for boys). 
My husband vetoed some of the most commonly mispronounced Scottish girls names. I'm not sure if that was down to having been faced with them on the register as a new teacher or having heard them butchered too often by non-native tongues but silent h's seem to be a particular bugbear so Mhairi, Eilidh and Siobhan were off the list.
The shortlist
I made a list. Obviously. I love lists. I then handed the list to my husband who crossed off more than half. That's ok, we only needed one. I was particularly sad to see Heidi and Greta go although I did have to accept that we weren't having a Swiss or Scandinavian baby. I also recalled my colleague, whose wife was called Heidi, telling me how much his wife hated being called Heidi, so that helped to let go of that one.
There were about three names left, any of which we would both have been happy with, so we then ranked them in order of preference. From memory Jessica was not the first choice for either of us but I think it was second for us both so that was the decision made, democratically, with no one in a huff.
Second time round, my husband compiled the shortlist. I crossed names off and then we alighted on Emma, which we both really liked first time round but felt it was too similar to my sister's name. It is. She's called Gemma. But it hasn't caused any confusion as yet…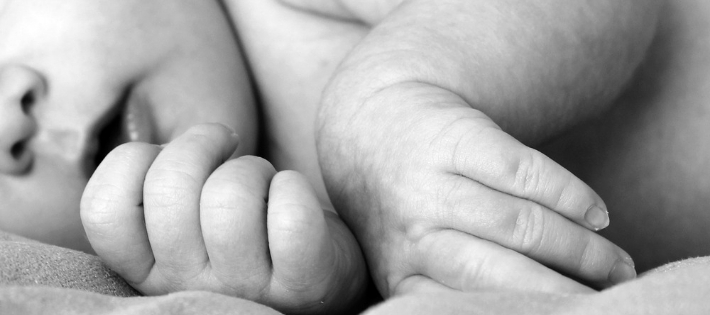 Don't tell a soul
Lots of people don't make a final decision before the baby is born, waiting to see what the baby looks like before committing to the name they will say millions of times thereafter. But if you do decide in advance, this bit is very important if you don't want to end up doubting your decision or ditching a name you love due to peer pressure: don't tell anyone. 
Names are evocative and everyone will have an opinion. Many of them will express that opinion if the discussion is still theoretical. In my experience, it's best to wait until the beautiful little bundle has arrived before revealing the name, or even the names that you are considering, because by then it's a done deal and people are far too busy admiring the baby to try to talk you out of it of calling it exactly what you want.  Who knows what the Queen really thinks of little Archie's name. All we do know is that it really doesn't matter.
Well done to Meghan and Harry for choosing a name that is special to them and not just the result of centuries of unimaginative naming protocols. It would be interesting to know how they got there though. What names were in the running and how did they get to the final one? Let us know how you decided your children's names.