AD – Whilst travel plans in Britain may still be curtailed rather, the Junior Travelling Reader has found a way to still nurture both a love of reading and travel. Each month, they send a box of goodies – aimed at children between 9-12 years – including a fiction book set in a different area of the British Isles and some book or place-related items too!
We've recently received the Edinburgh edition to review, so Katie (aged almost 9) has been putting it to the test:
Presentation
I'm not sure any child will be over the novelty of receiving post, but it's definitely more exciting when it involves a box to unwrap! Inside a red box (very reusable to store treasures or for Christmas), we found a whole array of goodies relating to Edinburgh – short bread, a tartan scarf, and a city guide. Although Katie was definitely excited by the prospective of shortbread, she loved that the book was also wrapped up and before opening it she could read her invitation to begin a new adventure into a book.
As she began reading, Katie found that photos of Edinburgh were tucked amongst the pages of the book. Although there was no doubt that the story was set in Edinburgh for those who know the city, this would've been a perfect for those who haven't visited to help bring the story to life even more.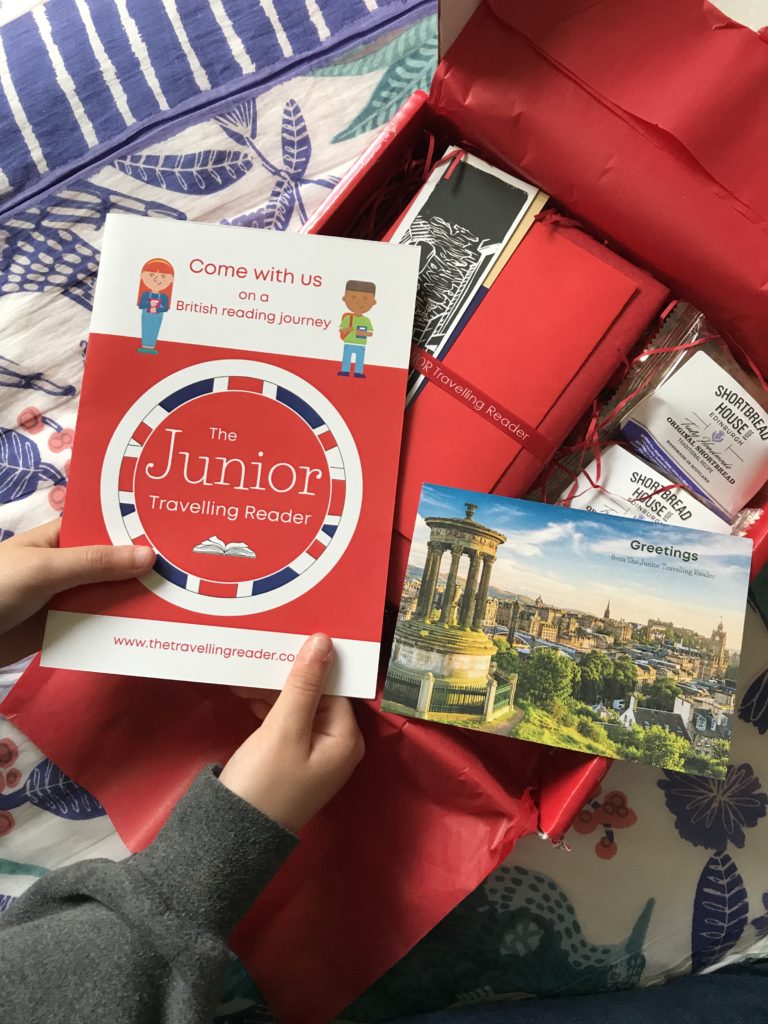 The Book
From reading the invitation (and obviously unwrapping the book), we found 'The House of Hidden Wonders' by Sharon Gosling. Pitched to be a ghost story come murder mystery, it perhaps isn't the story Katie wouldn't chosen at first glance, but she was delighted to hear reference to Mary Kings Close and Old Edinburgh – places that we know very well.
Katie reads well for her age, but we chose to also buy the Audible edition of the book, so that Katie could choose the format she felt like accessing on any given day. This had the added benefit that the rest of the family could listen along as it quickly came apparent that it was a compelling read!
The descriptions of Edinburgh were absolutely spot on, as although it was set in the late 1800s, anyone who is familiar with the many closes and hidden courtyards off the Royal Mile will know that Edinburgh can feel timeless. At first I wasn't convinced by the inclusion of Arthur Conan Doyle as it felt a little like a gimmick… but actually don't think his character in the novel would've worked if I hadn't known who he was! Although that said, Katie didn't have a clue who he was so it didn't really matter either way!
The most compelling themes of the book however, was the championing of the underdog – whether that was because of gender, class, or perceived disability. Whilst being far from saccharine, Gosling really took us on a whirlwind adventure into the depths of Edinburgh.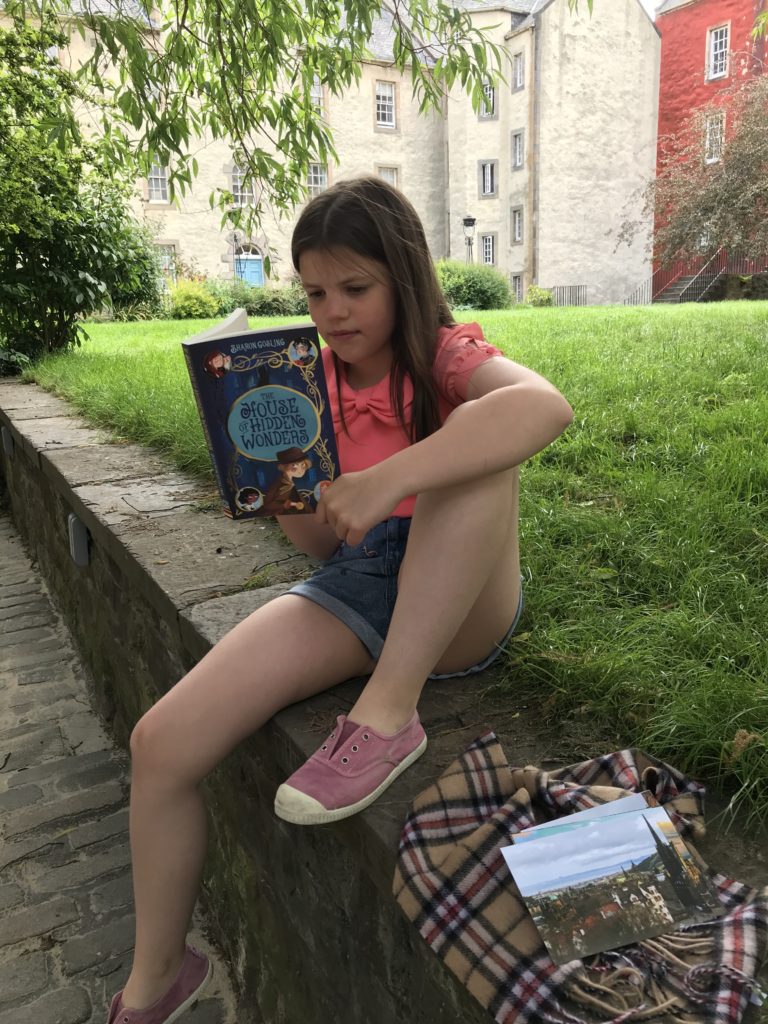 Cost
We received the box free of charge for the purposes of this review, however you can find more details here of costs and how to buy. It's possible to subscribe but I liked that it's also possible to order individual boxes, so you were planning a trip to a certain area you could buy the matching box.