Christmas is coming! 2020 has been grim and it looks like we'll be riding the second wave to Christmas so, at Edinburgh Life With Kids, we're making plans to bring some magic and festive cheer to the year, embracing the festive season even earlier than we normally would.

Light up your laptop
As this year has proved, virtually anything can be virtual and Maggie's cancer care charity is taking its carol concert online, lighting up your laptops with a singalong session on Thursday 3 December at 7.30pm.
The concert includes live performances from musicians and singers as well as readings from some "well known Scottish faces" and a special appearance by Santa himself!
Why not light some candles (well away from the kids) to recreate the magic of Maggie's 'Carols by Candlelight' concert from last year.

Make your own mince pies and mulled wine
As an added (and optional) bonus, every person who buys a ticket to the concert will receive a link by email towards the end of November to join in with a free cook along video with Chef Barry Bryson. The renowned chef will demonstrate his recipes for mince pies and mulled wine so that you can make your own to enjoy whilst watching the concert. Sounds fab but with my culinary skills I think I'll still get some in from M&S for back-up…

Booking info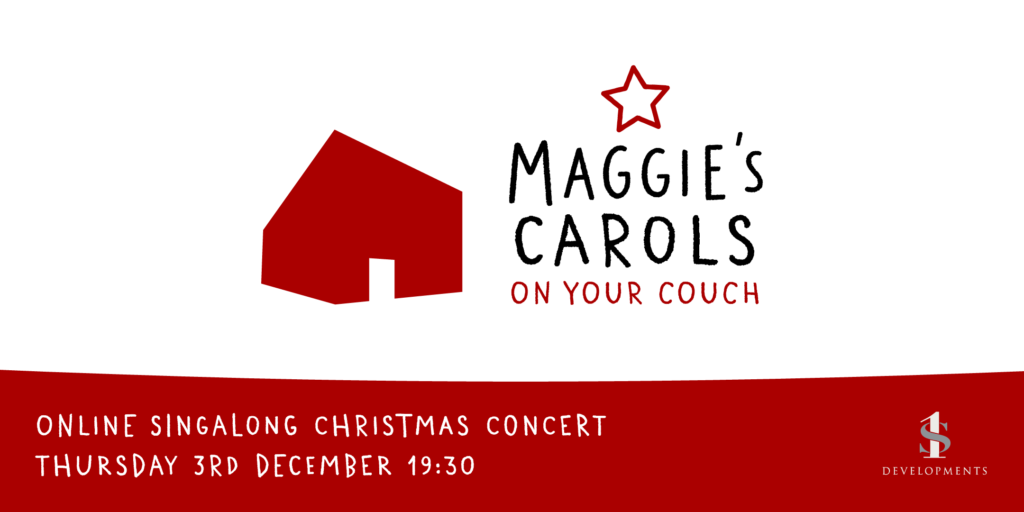 Tickets for 'Carols on Your Couch' are available from here for a donation of only £10. Every penny goes straight to the Maggie's cancer care centre of your choice, helping Maggie's to deliver vital support services for those affected by cancer and their families.

We've already bought our ticket. Will report back on the mince pie making!