No industry has been left untouched by the impact of the pandemic but the theatre industry is arguably one of the worst affected, with the complete closure of venues for such an extended time. No one wants to see the UK become a cultural desert so it is vital that the arts continue in whatever form is safe and accessible.

One company taking a creative approach in the current climate is family run Rosie Glow Productions. The three sisters who co-founded the production company, Rohanne, Harriet and Victoria Compson-Bradford, have brought Revival, a larger than life variety show,to Scone Palace, Perth as a socially distanced drive-in experience. A first for Scotland.

I was immediately drawn to the drive-in idea (as anyone else who grew up on Grease will surely be) and, as it promised to be "fun for all the family", I brought my two daughters along for the ride. We had a great time!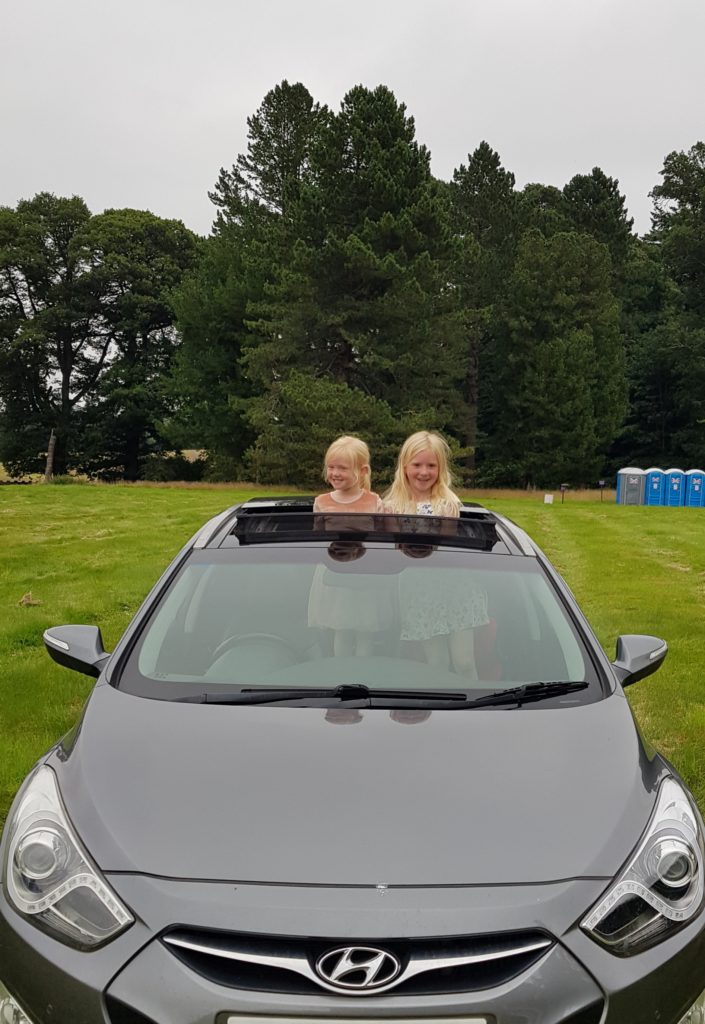 A variety of Scotland's talent
The show incorporates magic, music, dancing and comedy in what is billed as a "celebration of Scottish Talent".

Clark Stewart comperes the show, bringing in as much audience participation as is practical when everyone is sitting inside their cars. This worked surprisingly well, with much horn honking and shouting out of our sun roof!
My favourite act was the reimagining of Lady Gaga and Britney Spears hits with a 1920s twist – think glamorous, Gatsby inspired costumes and a musical arrangement to match. Gorgeous.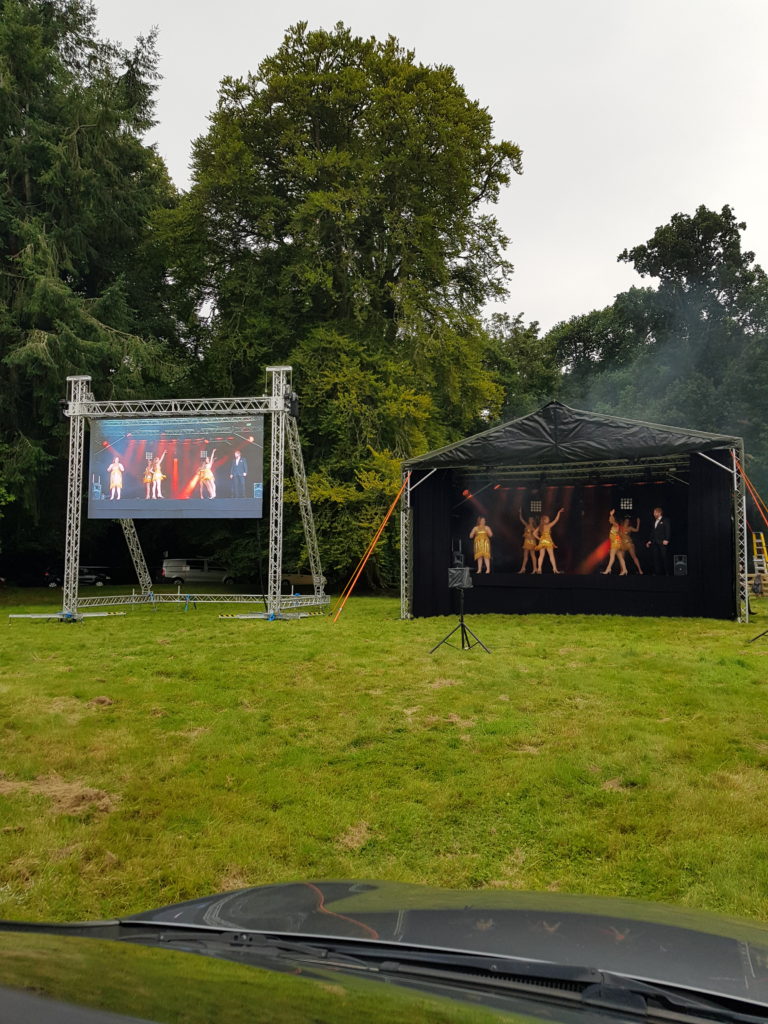 The children liked the magic (they have seen the yellow bandana trick before but it is always funny!), all of the big show numbers and especially the Greatest Showman finale. 

Social distancing 
The set-up feels very safe with designated spaces set out at a distance, masked marshals on hand to direct cars and signage reminding everyone to keep their distance. 
Support the arts
Rosie Glow Productions has succeeded in pulling together a great fun family theatre show which showcases the talent of Scotland's performers at a time when no other theatre is being made. All in a field near Perth. Working within current safety restrictions this really is remarkable and we hope it is a big success.

Top tip: Consider bringing a small battery powered radio with you. The show sound comes through your car radio but if, like mine, your car freaks out about this draining the battery, your options are to run your engine (not ideal) or bring another way to tune in. Almost all cars are newer than ours so this shouldn't be a problem for most.
Revival is running every Saturday and Sunday throughout August with shows at 2.30pm and 7.30pm. Tickets and information at: https://www.seetickets.com/tour/revival
Use the code RosieRevival10 to receive a 10% discount.

We were gifted press tickets in order to provide this review but all thoughts and opinion are entirely our own.