It's impossible to around a Festival venue and not be offered an abundance of flyers. But occasionally, there's a group that go that extra mile and really do tempt you. The 'Mustard Doesn't Go With Girls' crew did exactly that – and three days later Katie was still talking about them.
We sighted 'Croc Madam' aka the Crocodile Mayor of 'Bow-on-tie,' outside the Pleasance aloft the crowds waving at various children insisting that she did like them. But coupled with the warning from her fellow crew to watch out for her wily ways – our interest was definitely piqued.
So it was with much anticipation that we approached our review this morning and (spoiler alert) – it turned out to be a good one!
The show begins in a library with a Crocodile Librarian attempting to categorise books. This scene immediately got the audience (adults and kids alike) laughing and wondering just where this would go. As it turns out, she's doubtful of her ability to be a librarian – given she's a crocodile – but sets about reading one last book to find out where it should go.
As a result, the story starts in 'Bow-on-tie' where girls must be sweet and boys must be brave. This is a message reiterated in schools and by parents but as we discover, the town is actually run by a Cabinet of Animals with 'Croc Madam' at it's head.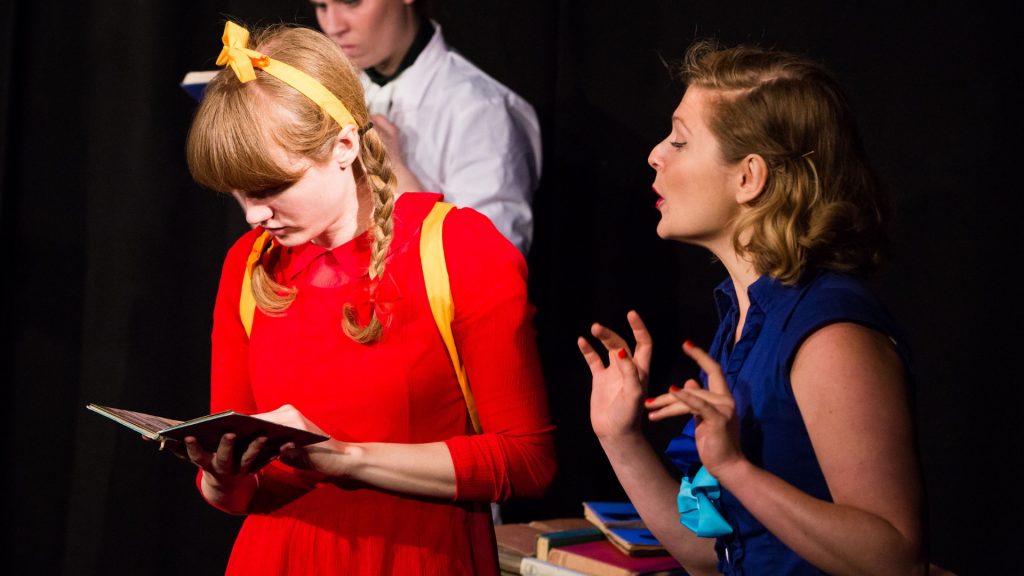 The hero of the day is Abigail, who harbours a secret desire to be a Rocket Scientist and is often aided by her friend (who is a boy and would rather be a baker). She discovers the dastardly truth behind the Croc's reign and eventually saves the day. Leading to the conclusion that no matter who you are – girl, boy, animal – you can be who you want to be.
My initial impression was the message of this story was rather in your face – i.e. gender shouldn't stop you from doing what you want to. But Katie didn't actually pick up on that at all. When asked what the show was about, she said it was about a Crocodile Major who was defeated by a really cool hero. She had apparently completed disregarded the plot line about gender entirely. On reflection, given the story was quite bizarre – perhaps that wasn't all that surprising. Katie has had the message that girls (and boys) can do anything given to her for years – and perhaps still enjoys the naivety that equality isn't actually always a given.
But the thing that really struck me about this one was the talent of the cast. The venue is really small – we sat in the front row and it really felt like we were sitting on the stage. But the cast make use of every bit of space, they utilise simple props to great effect, and their energy is just infectious. I could list all the things I thought they did well – but in short, they were really talented performers who did a brilliant job with this show.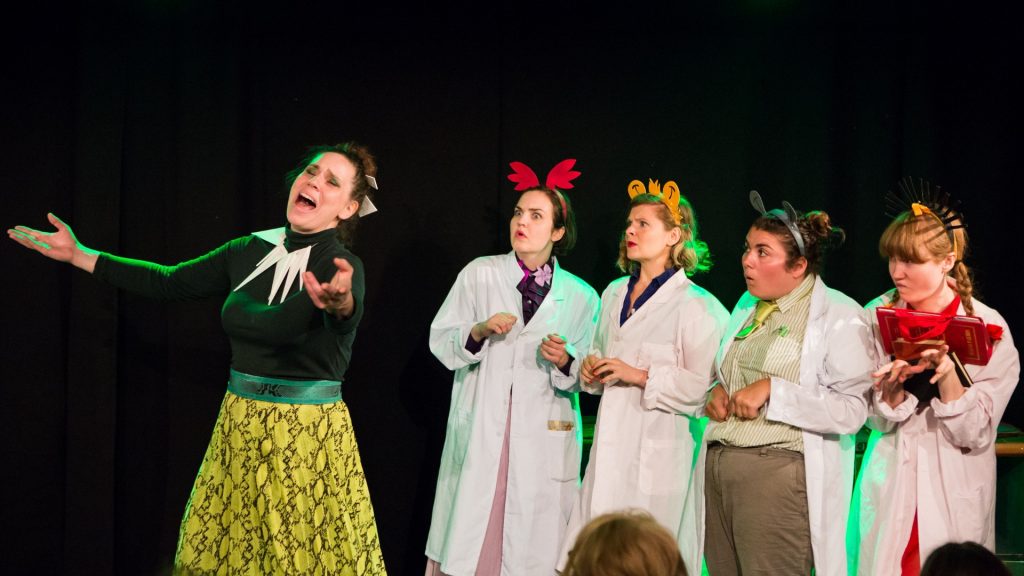 Although it had a key moral message to it, I would say it's best described as a musical comedy. It was genuinely funny, and appealed to both Katie and I, with some jokes being key to the story and some that were improvised e.g. 'Ooops – almost got to open the fire door!' – too soon?! There was no clock watching in this one and I had a smile on my face from start to end.
It was also lovely to find a show that suited a slightly older age group – Katie is a bit of a Fringe veteran having attended shows for a few years now. This one was a bit more plot heavy, relying on a decent script and talented performers to entertain.
We're giving this one five stars.
P.S. We were gifted press tickets in order to provide this review but all thoughts and opinion are entirely our own. You can buy tickets here.
Aug 6-12, 14-23. Pleasance Courtyard, Upstairs. Upstairs. Bric à Brac Theatre.