Fashion, spies, aliens, and a very random fox head… if the crowds hadn't signalled that the Fringe is back this show certainly did!
Aimed at the tween audience – 8+ – the scene was quickly set: fashion weeks around the world were being disrupted by a crime spree which can only be solved with the help of the audience who have been recruited as 'Spy Cadets.'
Having collected props on our way in, audience participation certainly didn't come as a surprise, and throughout the show we voted, joined in chants, and provided various sound effects to accompany a fast-paced, energetic cast. But I'm happy to report there was no pulling of unwilling audience members up on stage or picking on anyone – it was all very fun and lighthearted!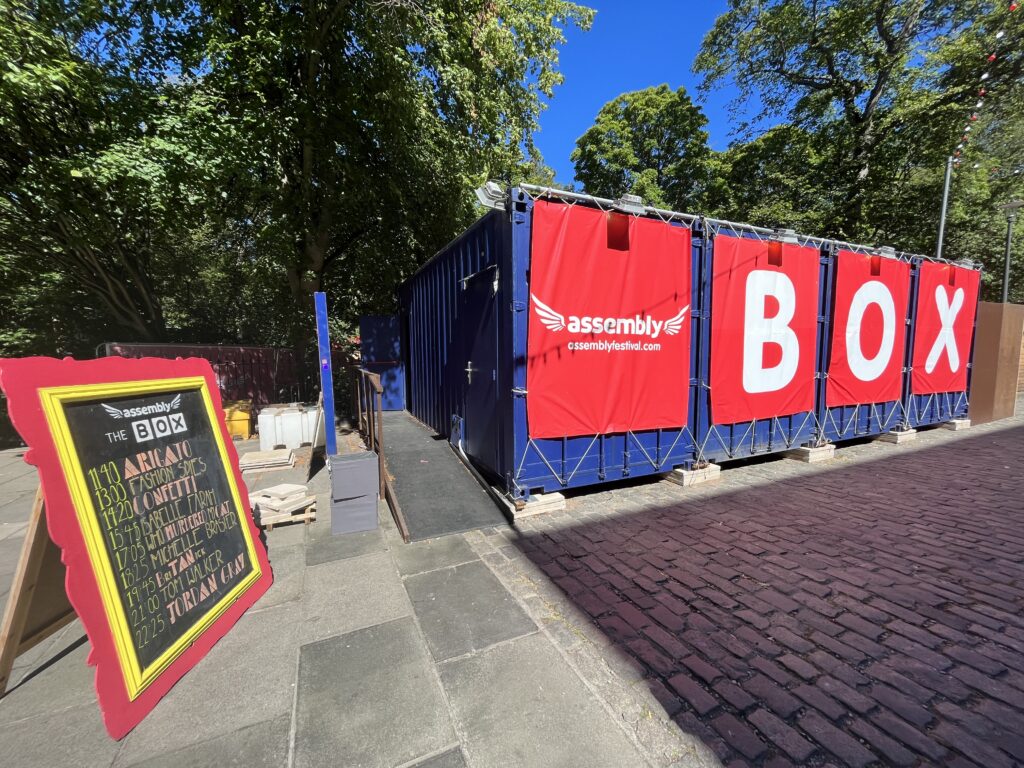 Although the cast only comprised of three people, between them they played at least 12 characters – although it was hard to keep track at times! They made good use of props, accents, and body language to slip between roles and I largely followed what was happening. Although I have to confess, I was utterly befuddled by a sub plot which involved the worship of a fashion fox, who may or may not have been murdered, and at some points was displayed on a pole, but at other points the cast wore matching fox heads as hats. It felt utterly bizarre yet somehow perfect for the Fringe.
It was a shame to see a lot of seats remaining, and only five children in the audience (although there were more adults). I would guess the youngest as about six years old and they certainly were entranced for the hour long show. My own 'tween' enjoyed the interactive element and declared it both funny and exciting, but I can imagine kids a bit older would've found the participation element less convincing.
Despite being a show about fashion, it did end with the message that fast fashion is both harmful to the environment and has a human cost too, but this certainly wasn't the focal point throughout and was one of many themes running through the story.
My personal error was not taking iced water into the venue – it's effectively a shipping container which really does heat up by midday! However, there's a whole host of food vans filling George Square so word to wise – grab a massive iced coffee before going!
PS We were gifted press tickets in order to provide this review but all thoughts and opinion are entirely our own. You can buy tickets here.