A common question I see on Real Nappy Groups is about using Real Nappies at Nursery. Or more specifically whether nurseries are willing to use reusable nappies, and the best brand to avoid problems.
On the whole, our experience of having Thomas at nursery in real nappies has been very positive. The nursery were willing to use them from the outset and have done their best to get things right.
I would however, add the caveat that we have put a few pre-emptive measures in place to prevent problems. When we first mentioned cloth nappies, there were a few puzzled faces and lots of questions. I thought it would be quite useful to share what we've done!
Type of nappies
Whilst, I'm confident that Thomas' nursery would've been willing to use any type of nappy. I think using 'all-in-ones' or a similar design has been quite a sensible move. They are put on in much the same way as a disposable nappies – they are just much softer and have cuter designs.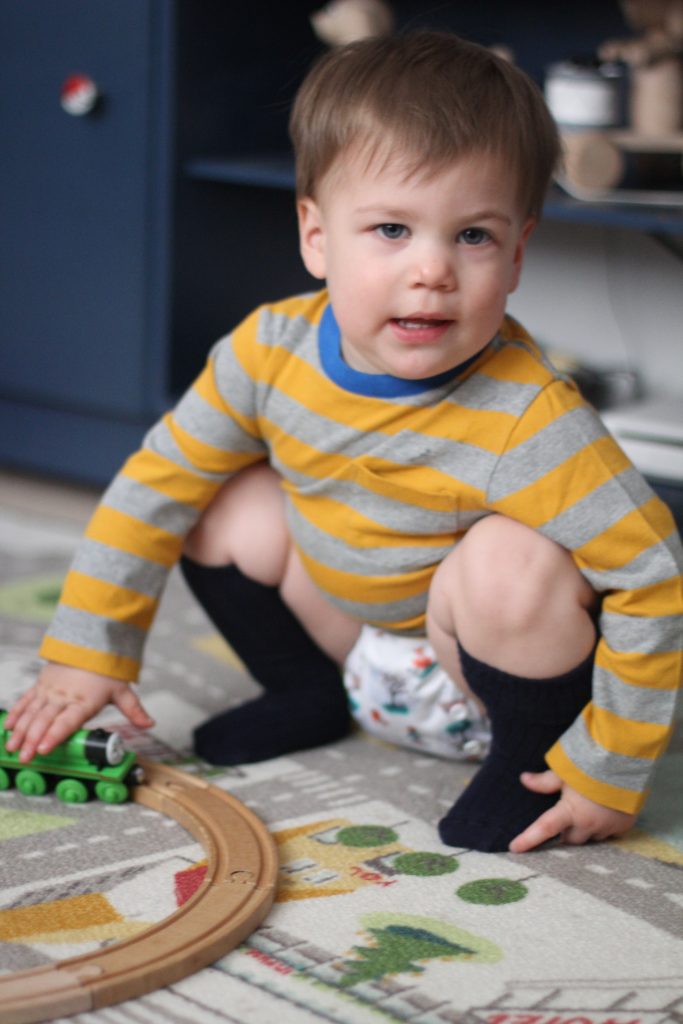 The Tickle Tots Original can be boosted with an additional bamboo layer but this can be inserted in advance to minimise things going wrong. The only addition we make is a disposable liner – this strictly isn't needed given the fleecy stay dry layer – but it does mean any poop can just be flushed away with the liner.
That said, the Tickle Tots 2 is also very straight forward given that the pads are held in place with poppers. Again, these nappies could be put together in advance. But we opted to provide nursery with extra pads so that the outer could be reused. This is still very straight forward and on the whole things have gone well.
Where things have gone wrong
The two things that have gone wrong have really been with fitting the nappy correctly. Thomas' nappy can be changed by quite a wide variety of staff – some of whom have coped much better than others.
On the worst day, we discovered that Thomas' nappy had been put on backwards with the booster upside down. Whilst not a major this did mean we had a leak and may not have been that comfortable for Thomas!
One of the big advantages of Real Nappies is that leaks are a far rarer event. 'Poo-plosions' are generally contained so this was quite an annoying occurrence!
Popping a new liner isn't exactly complicated – nor is putting velcro tabs to the front. But I did find providing an infographic has since solved any problems. I simply printed the a 'how to guide' with pictures for anyone new just in case they were lost!
Routine
On a Monday, we provide nursery with a full box of reusable wipes – these last the week and we collect this on Friday.
Then each day, we provide a wet bag for any dirty nappies. These are made from two layers of PUL to stop leaks and odours and can hold up to five nappies. Inside there's a detachable mesh bag that can then be removed with the nappies. This can either go straight in the machine or our nappy bucket at home.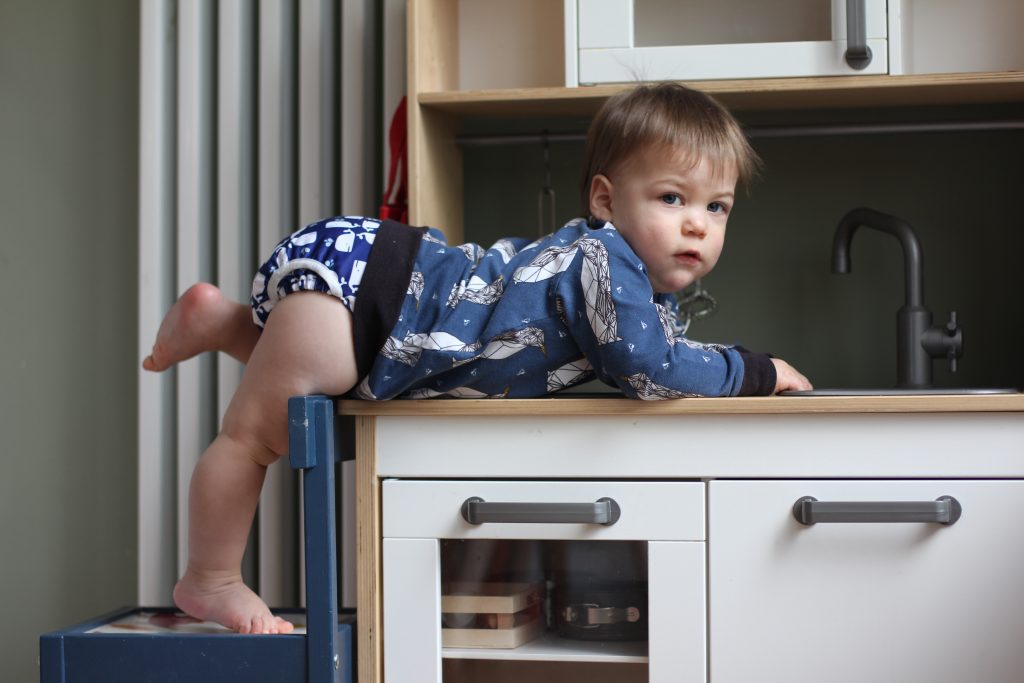 We provide 3 liners and 5 clean inserts a day – or 5 all-in-one nappies. Whilst this is more than Thomas would typically need – better safe than sorry!
We put the liners in place in advance so everything is ready to go and hopefully makes things easier for the nursery staff!
Finally, we provide Weleda Calendula Nappy Cream for them to use as a barrier cream. This is a natural product that was recommended to us for using with cloth. When Thomas is teething we sometimes switch to a more medicated potion but for day to day use it's brill.
Whilst I can't pretend that every day has been perfect, the nursery have been brilliant at acting on feedback when it's been needed. I can't fault them for the effort that they have put in or their willingness to try something new.
With very little organisational effort, we've been able to continue using cloth and Thomas skin has stayed much happier!
Does your nursery use cloth nappies or are you hoping they will? If you've got any questions please just comment below!