Even when the kids are squabbling and Thomas is attempting to bite Katie (again), I am glad that they have each other. Reflecting on my own childhood, I also know how lucky I was – and still am – to have a wonderful brother too. But that doesn't mean life is always easy and wonderful. The concept of sharing is hard! And for a small child particularly, the concept of sharing your parents must really seem overwhelming sometimes.
I've heard friends say that their children just can't comprehend what pregnancy really means – and no wonder! Did we as parents really understand what having a baby would really mean? I know I was wonderfully naive and really have been flying by the seat of my pants for the last five and half years!
So what can help? One of my friends bought her son a doll to care for in order to prepare him for 'baby helping' duty – and sure enough, he is a wonderful big brother. Whereas a similar route with Katie saw her abandoning the doll with alarming frequency. What did help, was books. So here's a few that we found that were good:
1. There's A House Inside My Mummy
– by Giles Andreae. Waiting for a new brother or sister to arrive can be a confusing and worrying time for young children. Sharing this simple rhyming story together is the perfect way to reassure your little one and involve them in all the excitement. Told with humour and warmth by Giles Andreae, the author of much-loved family favourite Giraffes Can't Dance.
2. The New Baby (Usborne First Experiences)
– by Anna Civardi. A delightful and amusing book showing young children what to expect when there's a new baby in the family. Stephen Cartwright's gently humorous illustrations are full of things to look at and talk about and the simple text enables slightly older children to read the book for themselves. With a little yellow duck to spot on every page!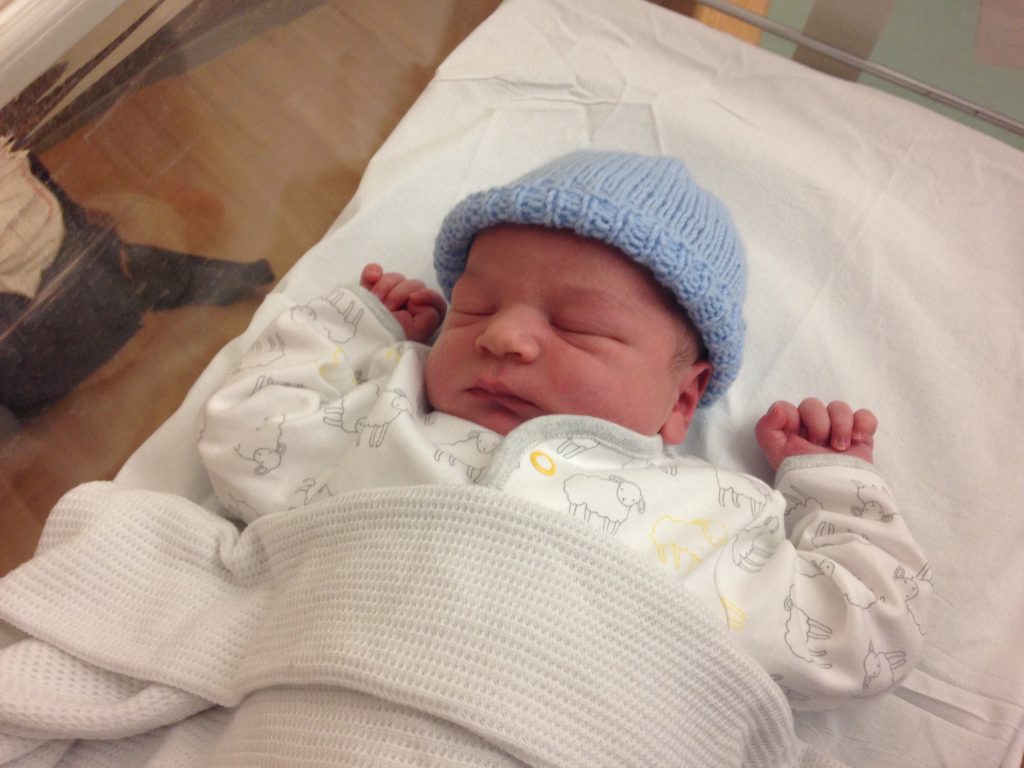 3. Knock! Knock! Open the Door
 – by Michaela Morgan. Where is that special person Mum and Dad promised to bring home? There are lots of knocks at the door as new animal friends come calling, but none of them are quite who this little toddler is expecting. She's waiting for someone cuddly like her friend the polar bear, bouncy like the kangaroo, AND noisy like the dinosaur. Who can it be?
4. My New Baby
 – by Rachel Fuller. There is so much to find out when a baby is born! What does it smell like, and when will it walk? When does it sleep, and what does it like to eat? A new addition to any family is exciting, but the experience can alsobe worrying and confusing for siblings. Coping with the new situations and emotions that arise can be very challenging. This series of four board books deals with the anticipation of waiting for the new baby, the excitement of the arrival itself, and the beginnings of the special relationship that develops between siblings. The simple conversational text and lively illustrations are carefully designed to encourage further dialogue between reader and child.
5. Topsy and Tim: The New Baby – by Jean Adamson. Topsy and Tim find fun and adventure in the real world. Their engaging stories, brought to you by Ladybird, are reassuring for young children having first experiences of their own. In this ebook edition of Topsy and Tim: The New Baby, the twins' friend Tony has a new baby brother called Jack. At first Tony is a bit jealous of the new baby but he soon learns how to be a helpful big brother.
Overall, I think it's good to remember that nothing really can prepare you for a new baby. So you may as well at least get a book you'll enjoy! Have you got any that you would add to the list?