I never thought I would be writing an article about using 'Real Nappies.' Let alone, a 'Year in Real Nappies!' But here we are – a fully cloth household. It turns out that miracles really do happen.
When Thomas was a few months old we took part in our local Real Nappy Trial. His skin had reacted badly to the popular brands of reusable nappies and we certainly liked the idea of saving money!
I never thought I'd become a Real Nappy Evangelist obsessing over nappy designs… but I fear I'm slowly losing my resolve.
Edinburgh Council used to provide funding for a scheme which allowed parents to borrow everything they needed to 'trial' nappies for a full month. I thought this was awesome. It allowed us to try out a range of different nappies and find out if we be able to cope with the washing etc. Effectively preventing us from wasting money and challenging our preconceptions.
Before taking part in the trial, I was utterly unaware of how many different types of reusable nappies are actually available. The trial scheme was invaluable to learn about everything and actually discover if it was the right thing for us. Thomas and I even featured in Edinburgh Families magazine highlighting the scheme – thanks for Anna Moffat's photography skills!
Changeworks still provides a massively subsidised pack for interested parents with a few basic things. However, the volunteers who helped run the scheme are still very much going and are an awesome font of knowledge.
The Edinburgh Real Nappy community continue to run a series of 'nappicino' events where you can find out loads. But there is also a great Facebook group where you can pose any questions you have. I know that the group is there if I ever do need advice for something; but also gives me the opportunity to give back when there's questions I actually know the answer to.
After using Real Nappies for over a year now, I thought I'd share some of Anna's photos from our shoot and the main things I've learned: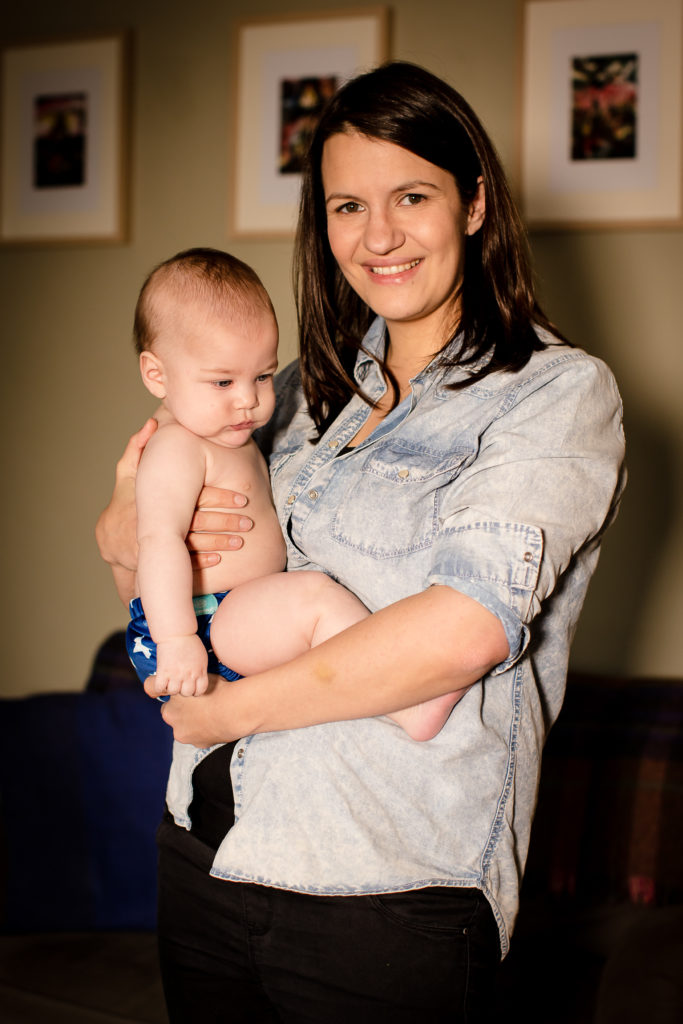 You will develop distinct preferences
We started out thinking that 'pocket' nappies were the way forward. These have different inserts that you can use to adjust absorbency and in theory, are very straightforward. They go on in a very similar way to disposables and don't seem quite as daunting.
These worked for quite a while for us but we ended up having quite a few problems with the brand we had chosen. Firstly, they leaked a lot. Secondly, they were very bulky which limited clothing options. Finally, stuffing the inserts into the pockets was time onerous and a bit of pain!
Thankfully, I could ask on Facebook for advice – and soon found an alternate brand which has alleviated all of these problems. We use exactly the same system at night but with a more absorbent insert. I know other people go for nappies that are much more absorbent but this works well for us.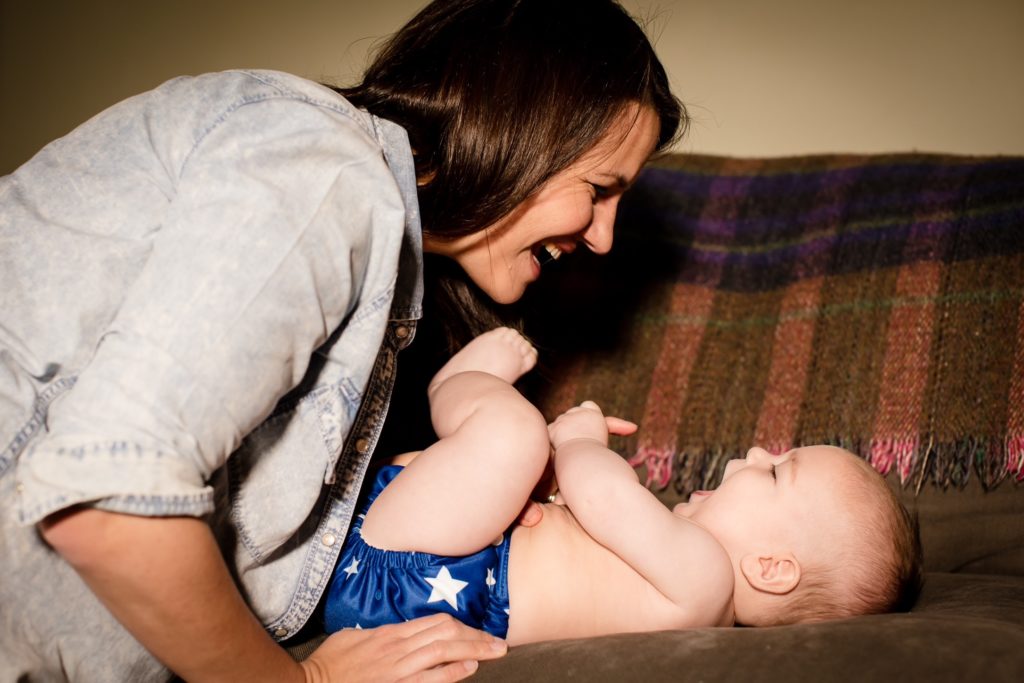 Cleaning isn't as bad you think
People often say to me they don't know how we keep up with the washing. I'm lucky in that my husband does a lot of the housework but even when I'm sorting nappies alone – it really isn't so bad.
We run the nappies through an initial rinse before running a normal cycle with a half dose of detergent. We then have a 'soon dry' from Lakeland which means everything is dry by morning. We have 15 inserts and 8 wraps which means we only need to put a wash on every other day. If time has run short, we have a couple of preloved nappies of a different design so the pressure really isn't on.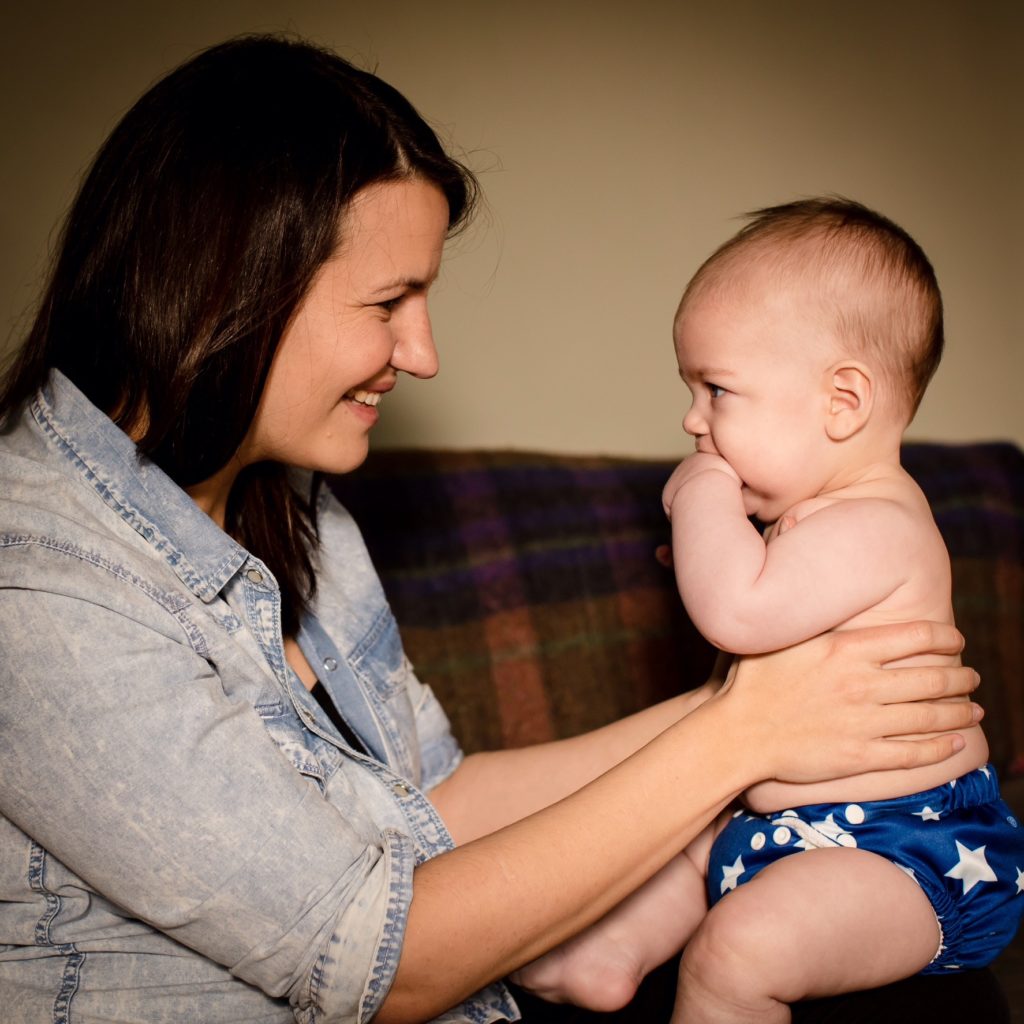 It's still easy to use them when you're 'out'
One of my big worries before using nappies was how I would cope 'out and about'. I wrote about my changing bag a while ago and things haven't really changed much. I take a bag of reusable wipes with me and a 'dirty' bag that can go straight in the wash. There's no struggle to get wipes out of a packet and cleaning is much more effective. I was kind of worried about carrying stinking nappies around instead of just ditching them. But as my wet bags seal tightly this doesn't seem to be a problem (at least not that I've noticed!).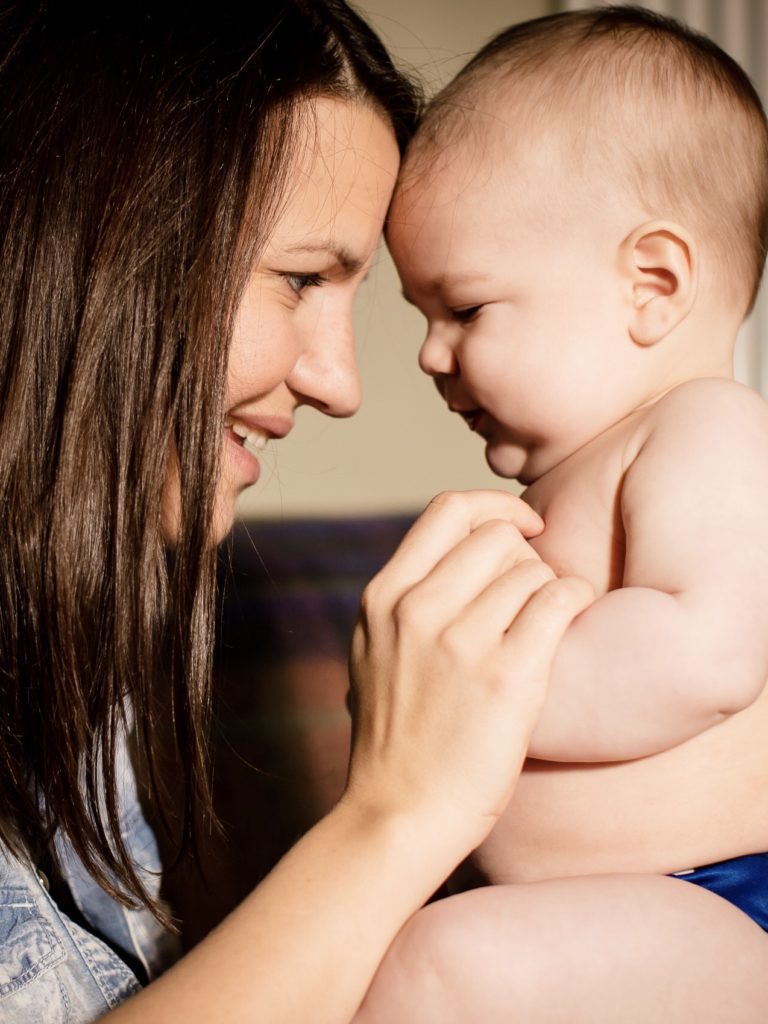 You end up disliking disposables
There has been the odd holiday or trip away that we've used disposables. I'm not one for hand washing and sometimes they do win out for ease.
But rather than seeing it a blissful time – Thomas inevitable develops a rash within a day or so. Even with the super eco friendly, chemical free ones! Additionally, it's got to the point that putting paper on him just seems a bit weird.
You just get used to them having this padded soft bum. I am not a fan of wearing paper pants – and a disposables seem comparable to me. I guess it's more due to habit than anything else and I certainly don't blame anyone for choosing disposables for their child. After all, I remain surprised that I've developed a dislike for them!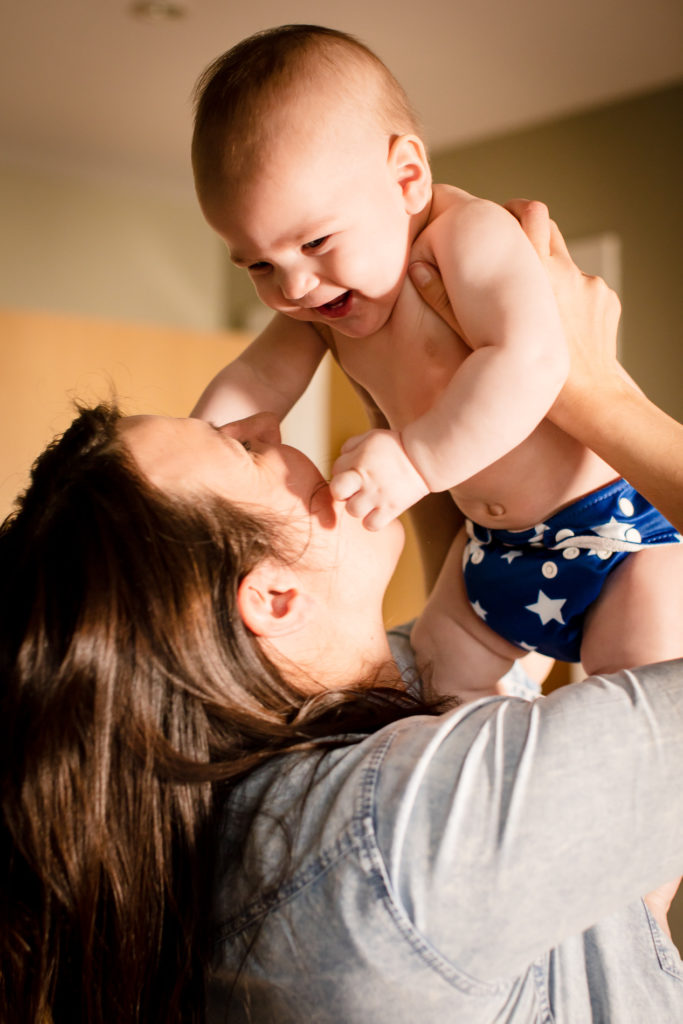 They don't stop your baby from walking
I see this question being posed time and again on various Facebook groups. Usually attributed to Mother-in-laws blaming hippy nappies for stunting their genius grandchild's development. I have two things on this: 30-40 years ago, all babies wore cloth – we can walk. Secondly, it's purely anecdotal but my daughter (in disposables) remained static for 18 months. My son (no matter what I put him in) has been wreaking havoc on his feet since he was 13 months. Go figure.
Are you a fan of cloth or tempted to try? Wouldn't touch them with a barge pole? It'd be great to hear your views over on Facebook.
Or you could pin this for later: