I know that one person's idea of a perfect outfit may be another's idea of fashion faux pas. And of course, an outfit may be perfect for one event and not for another. But I think that a perfect outfit is the one that makes you feel right. No matter what the occasion may be.
When I shut my eye and picture what I'd like to look like – the event doesn't come into it. I look polished, put together, slim, and stylish. I have a coffee in one hand and my camera in another. I would like to think that sometimes reality does come close to this. I certainly know I drink enough coffee and take photos often enough!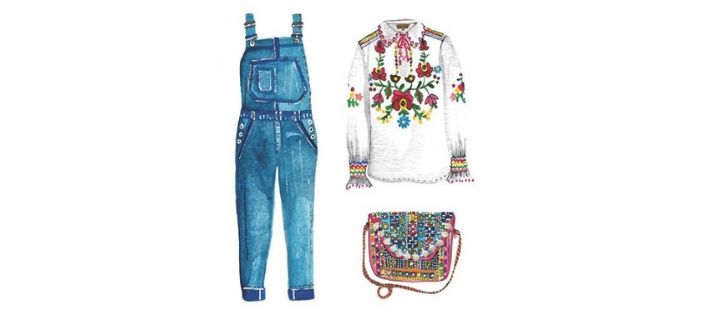 What's your ideal?
Every Friday, I've been featuring an original illustration by Alison Soye, and here's today's.
P.S. Sometimes I wonder if I even have 'style' but I think that I've come to the conclusion that everyone does!